A new version of our Marantz 2270 restoration can be view by clicking here.
Recently I was sent a pair of Marantz 2270 stereo receivers for restoration work. The receivers were close in serial numbers and in good shape. They were never serviced and both seemed to "work". After some output testing before service it was found they both lacked a bit of power which was to be expected of a stereo of this vintage.
First, replace the electrolytics and speaker protection relay on the power supply / protection board.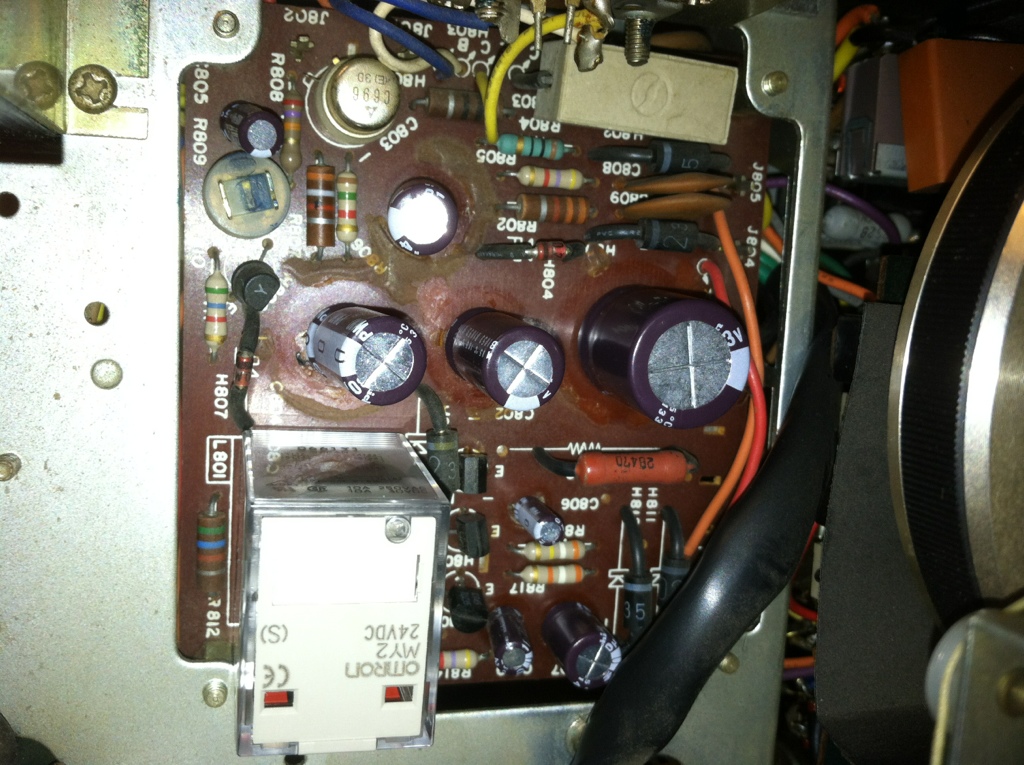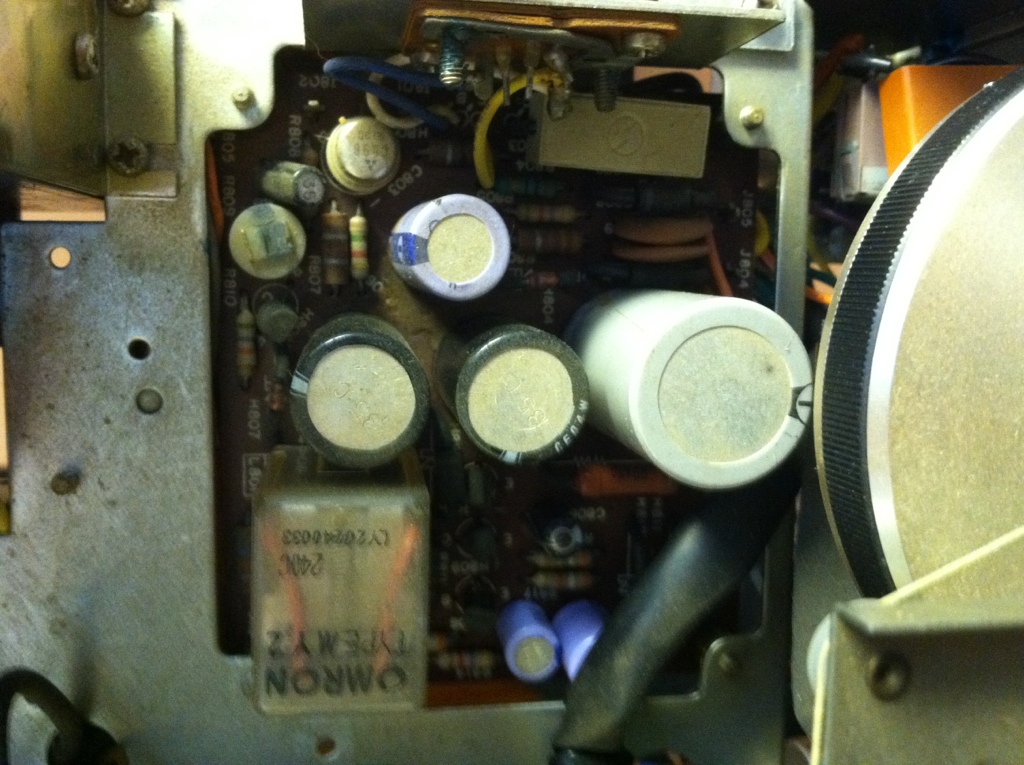 Next it's on to the phono preamp. New electrolytics, several film caps, and replace some notoriously noisy transistors.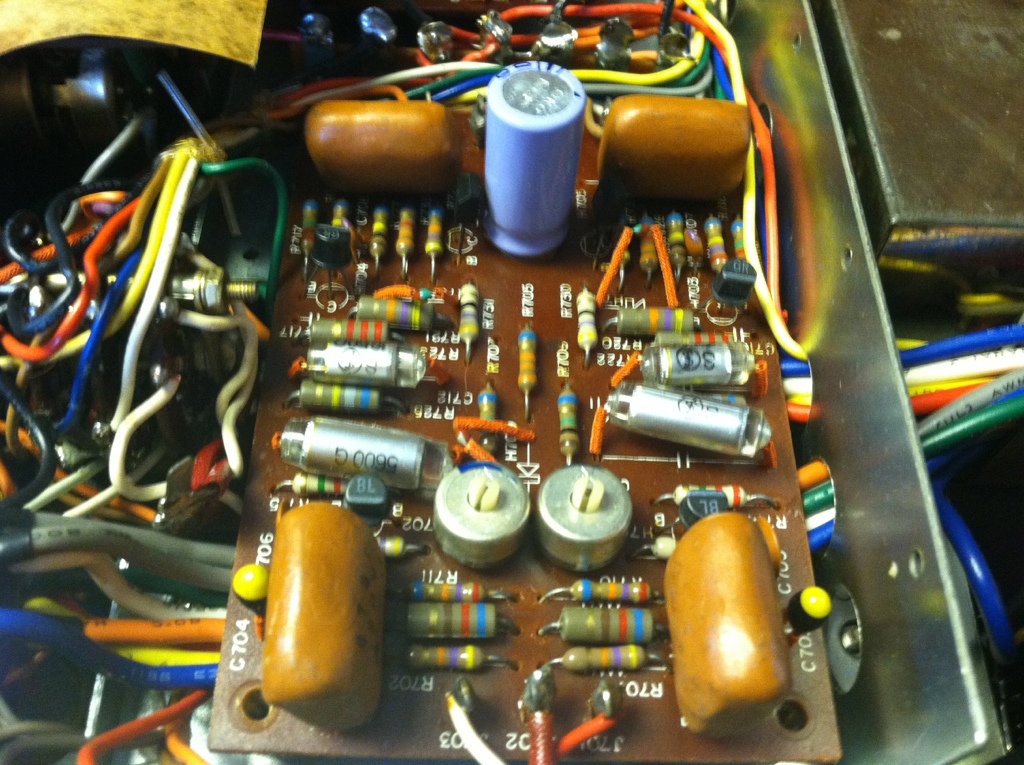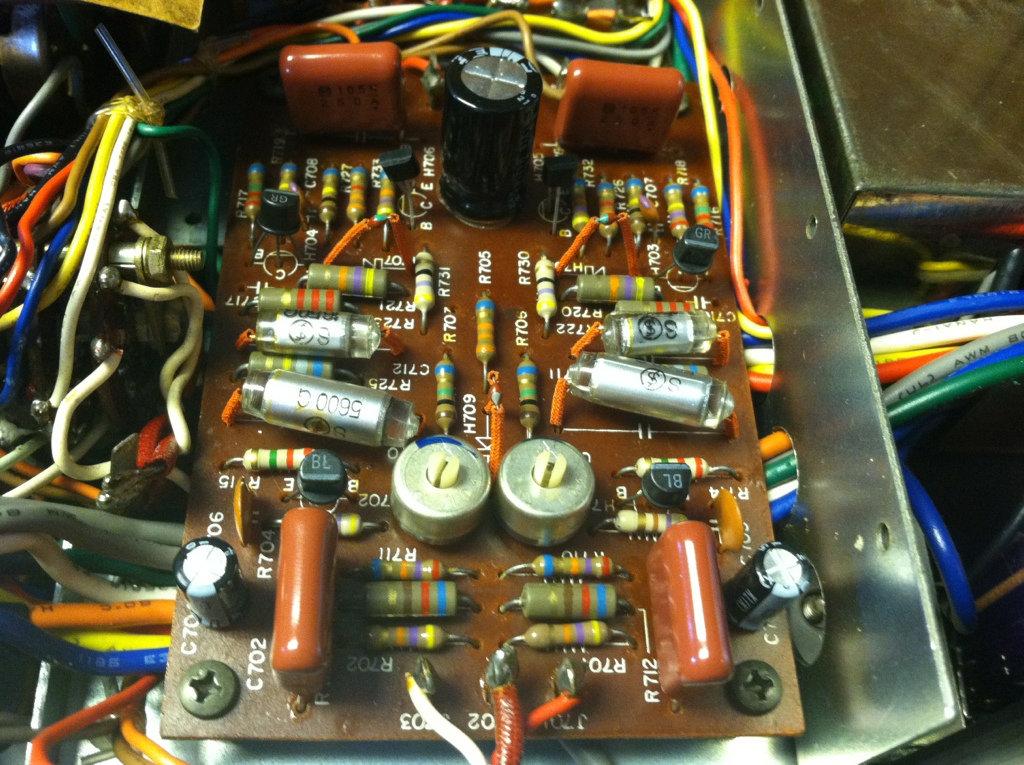 On to the tone amp section. Here electrolytics were replaced and several low capacitance electrolytics were replaced with Panasonic film caps.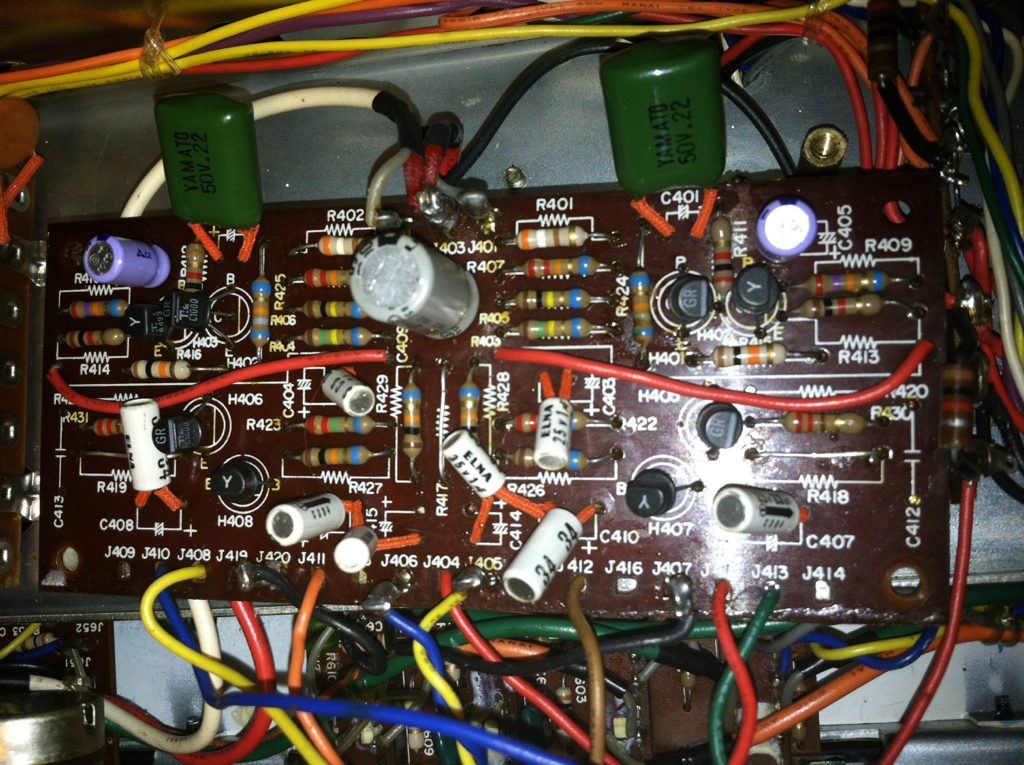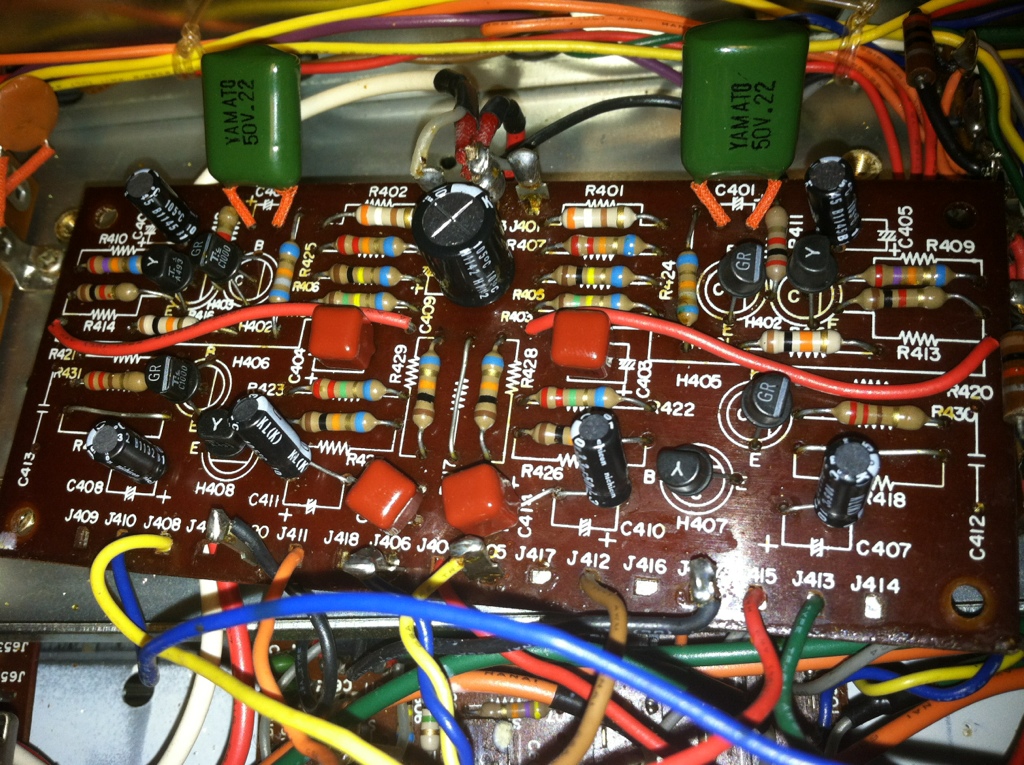 Supply filter caps replaced with Panasonic 10000uf/80v. Film bypass caps added.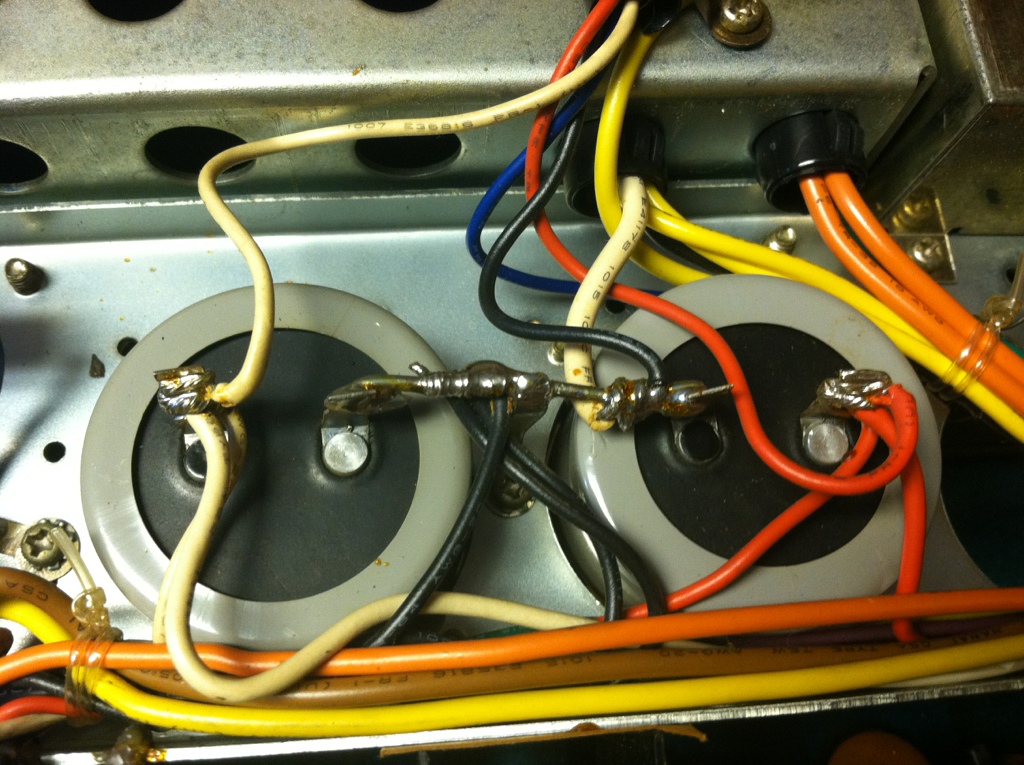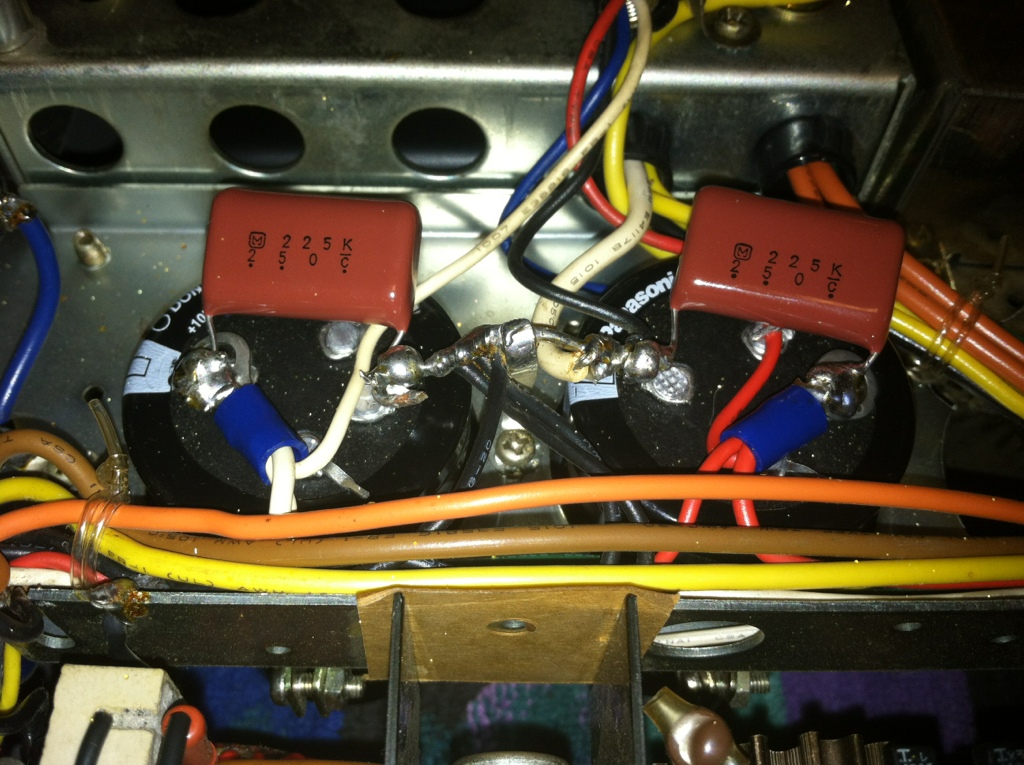 New electrolytics on amp boards.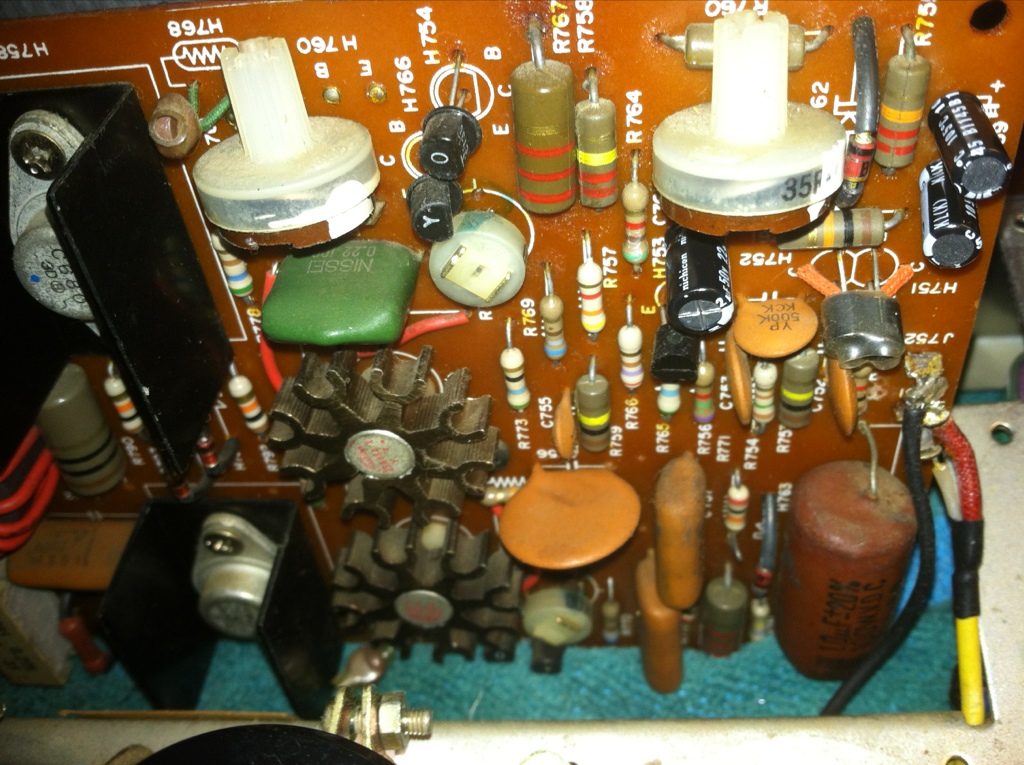 Faceplate removed and new vellum paper installed with new dial and meter lamps.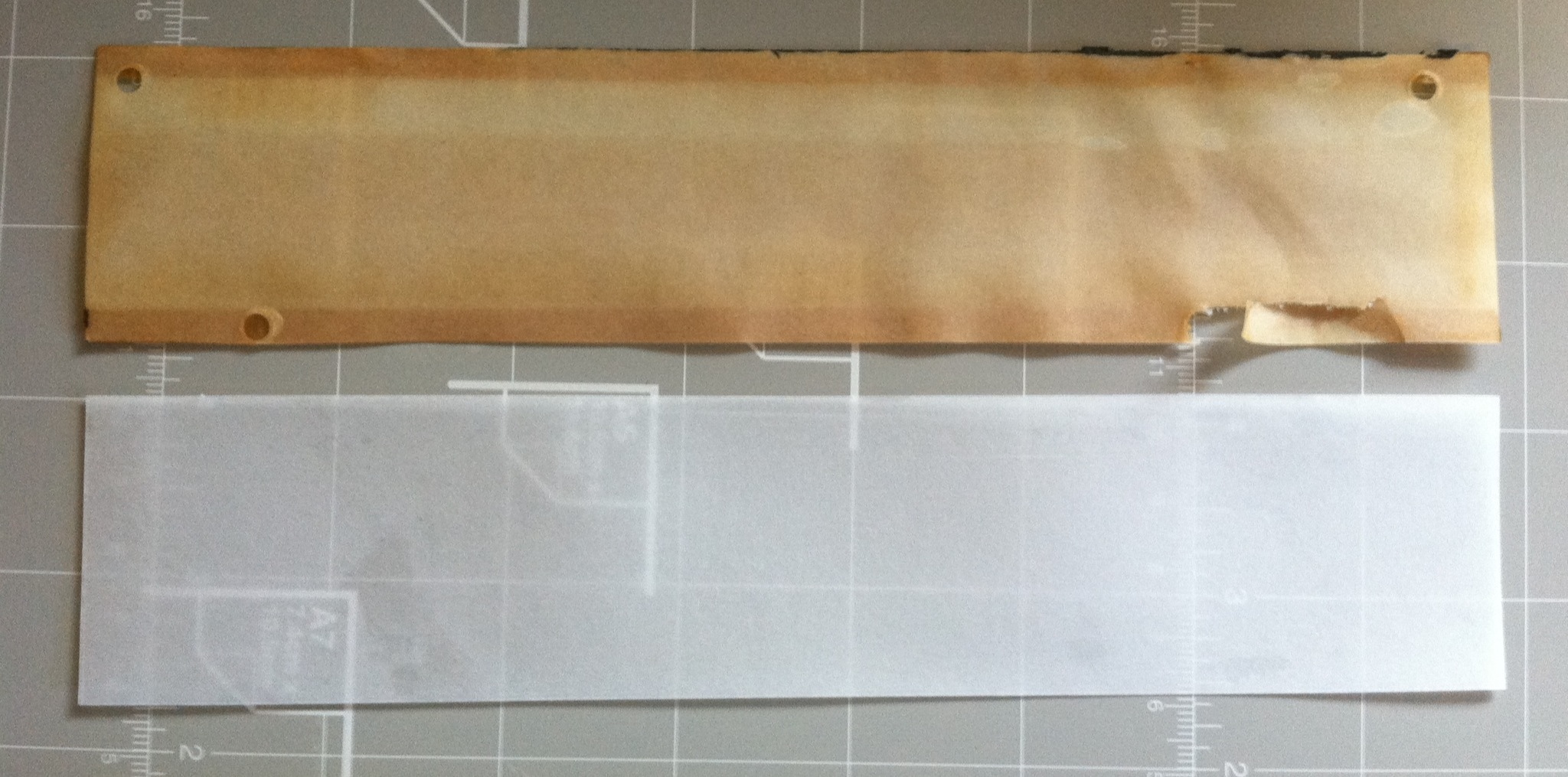 Receivers were biased and ran for many hours before rechecking bias and output tested. Both receivers are putting out well over the modest 70wpc factory spec.