This Marantz 2285b was flown in to HV HiFI for restoration and is a wonderful candidate. The entire dial lighting is out which will be replaced with our warm white LED package, and the normal component replacement on the signal path boards done. These are "dual power supply" receivers made in the late 70's and have 2 section filter capacitors to run the amplifier. Normally you would have a single pair of caps both amps share. This takes some customizing since the 2 section caps have not been produced in a long time. For the rest of the receiver Panasonic electrolytics, were used with Elna Silmic II and Panasonic stacked film caps used in the signal path.
First up was the amp board. I like how the entire amp can be removed from these units as a whole unit. It is best to leave this out while servicing the power supply and filter capacitors. Before reassembly all eight output transistors were removed and new thermal grease applied.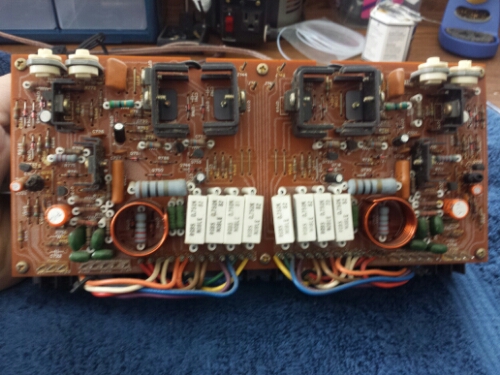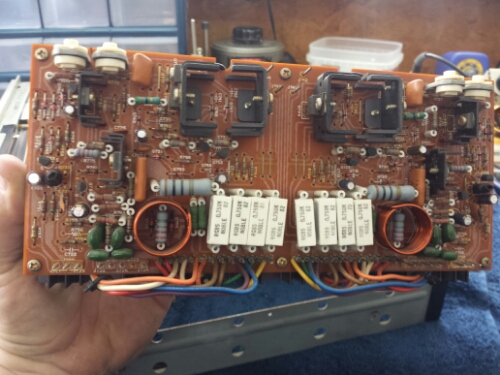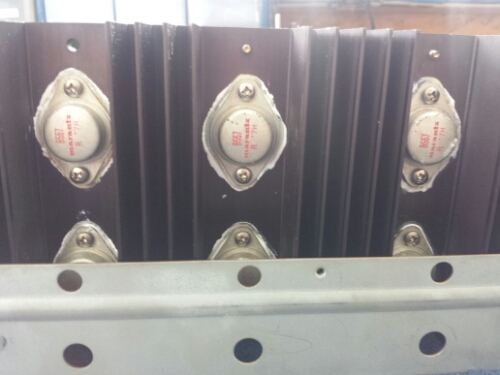 Before installing the amp board here is the power supply. New capacitors and a new Omron speaker protection relay. This board is mounted vertically and is difficult to work on.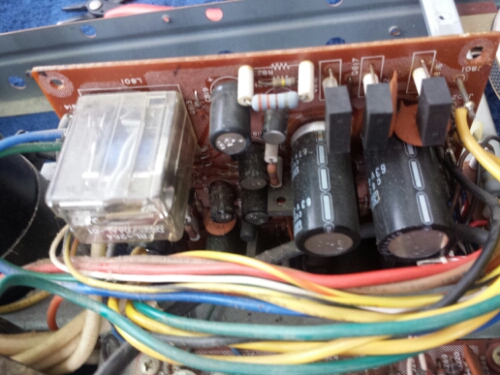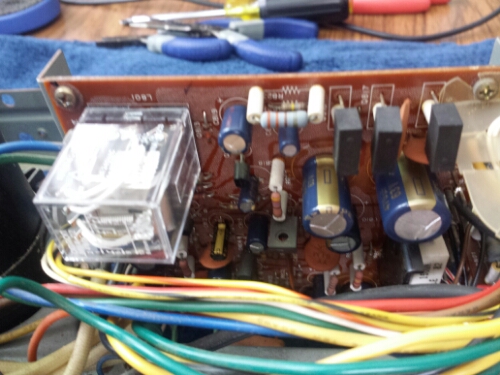 Preamp is the most difficult board to gain access to. Remove the faceplate and all controls are unbolted from the chassis. The board is then flipped out for servicing. Of course clean controls before reinstalling. Sorry no after picture, I had the unit back together before I realized I didn't take one.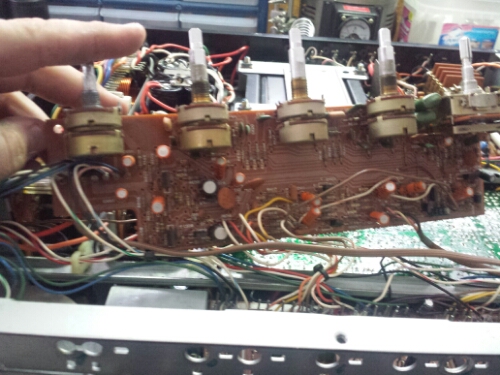 Last, is the phono preamp. This is towards the rear of the unit, under the chassis. The selector switch has a shaft that runs to the board and needs to be removed to service the board.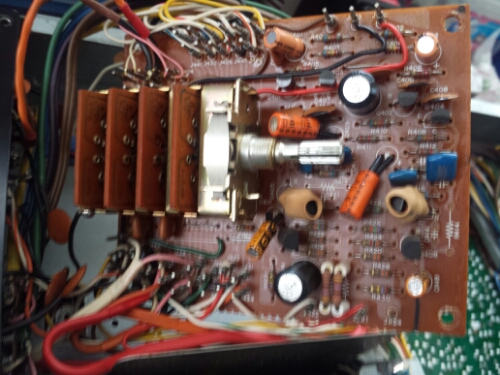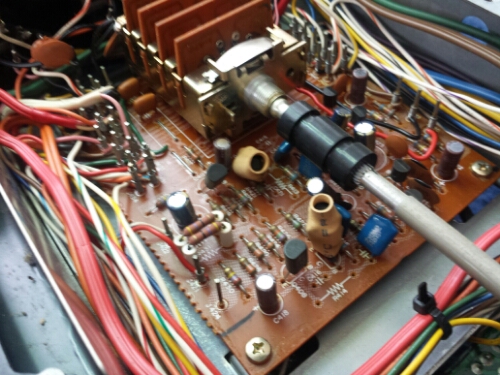 The lighting on this unit was done before and the incorrect lamps were used. All the dial lamps were burnt out and the plastic clips on the housing were broken. New warm white fuse style LED lamps were used to replace which simulate the original lamps perfectly. No heat is produced with these lamps and they last an extremely long time. The housing was repaired and the results were excellent. The stereo lamp was also replaced with a warm white LED. Keep in mind the intensity is not as bright as it appears in the after photo. It is hard to photo LED lamps. I took a few close ups of dial to give a more accurate representation.