Another big Pioneer receiver on the bench and this one is a beast. Pioneer SX-1050 120wpc monster. The receiver was ran up to over 120w and produced clean sine and square waves. Rick would like some preventative maintenance done which I completely agree with to keep this amp playing for many more years.
So far the protection circuit was serviced and has new capacitors and a couple new transistors. The small 0.22uf caps were replaced with Panasonic film and the elec caps with Nichicon PW series. Two transistor subs were installed. Here's some pics of the work.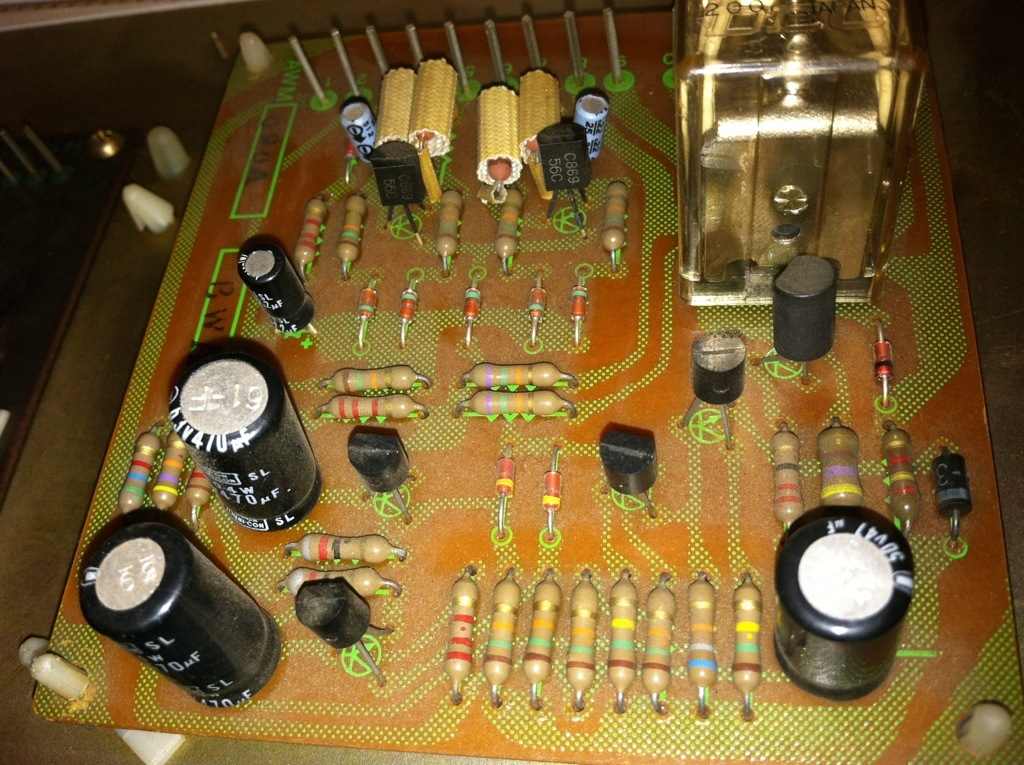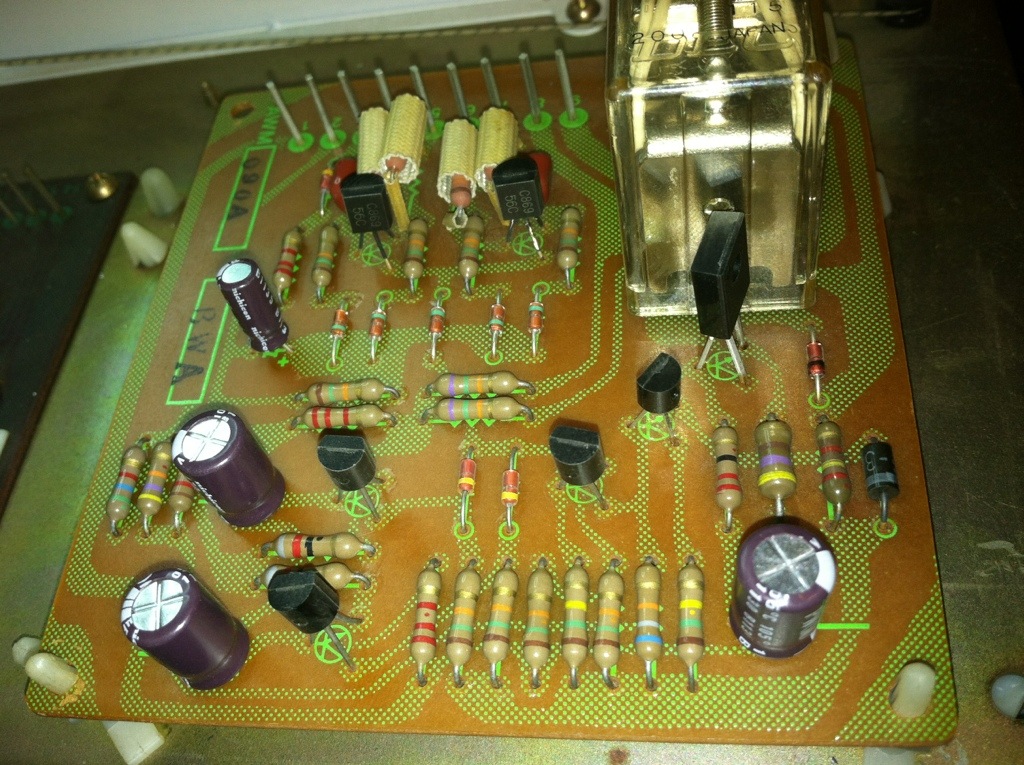 Next, on to the power supply. This guy has got two power supply boards, a surge suppression board, and two huge 22000uf 80v filter caps. For those doing their own restoration the caps are ~64mm in diameter and 115mm tall. I will be replacing them with two screw terminal chemi-cons which were not cheap. I will also bypass them with 2.2uf 250v Panasonic film caps. First up though is the main power supply board on top of the chassis. Capacitors have been replaced. In the next session the regulators and a few choice transistors will be replaced. Here the before and after on the recap and then regulators and other transistors. Those electrolytics were begging to be replaced.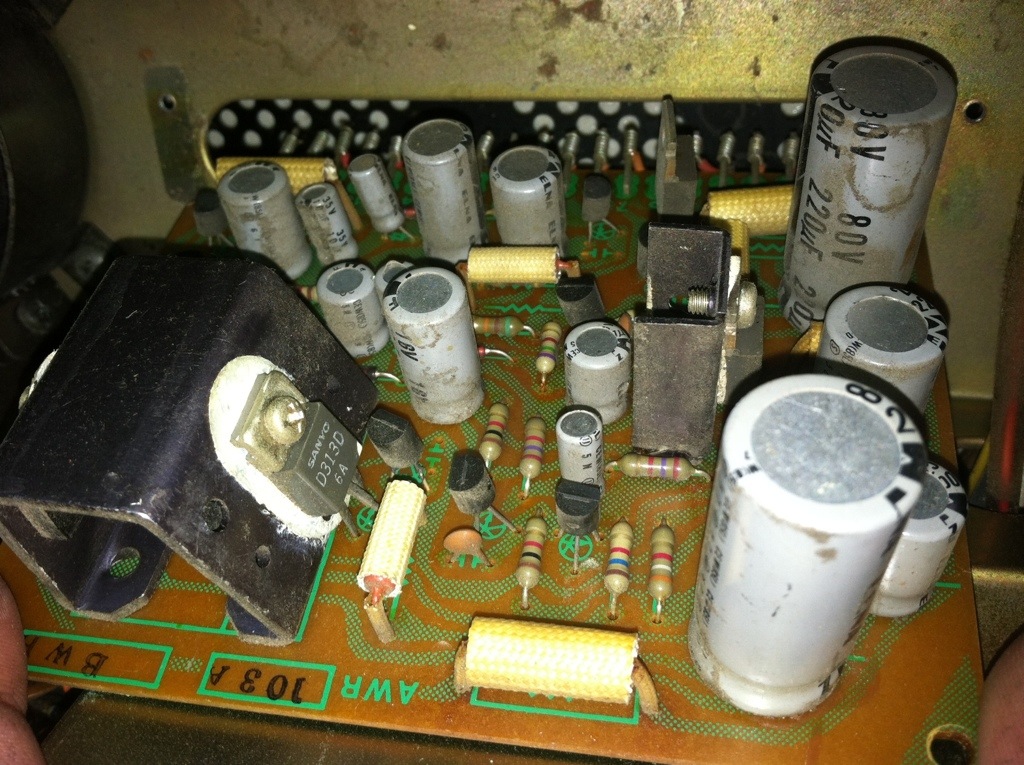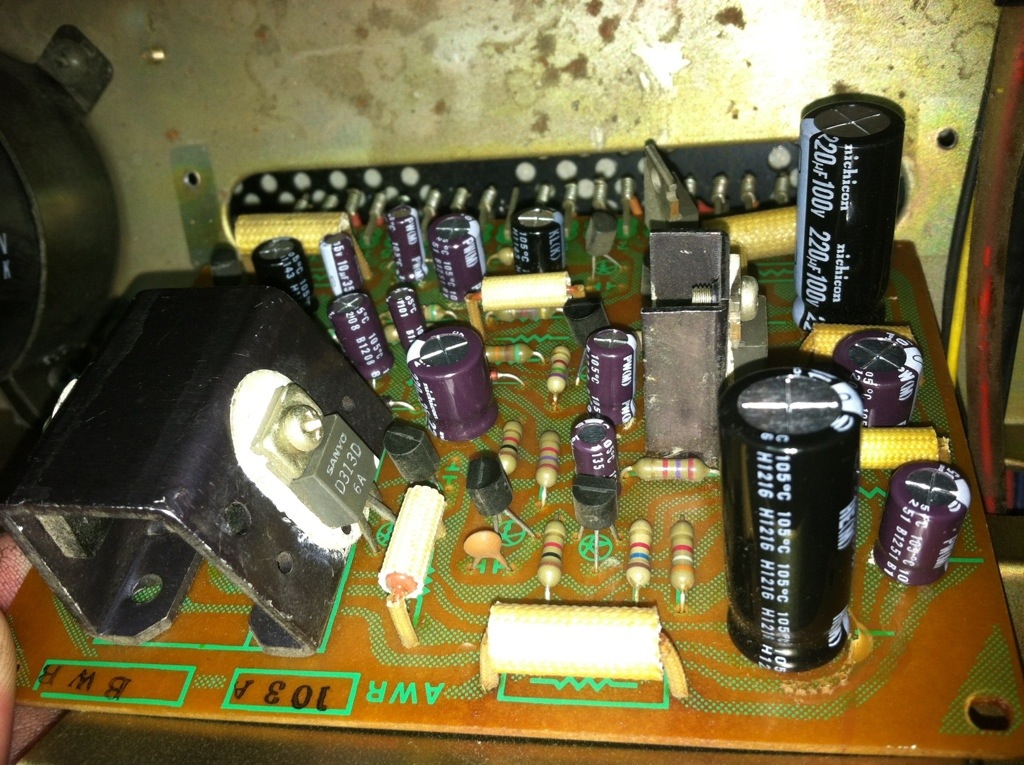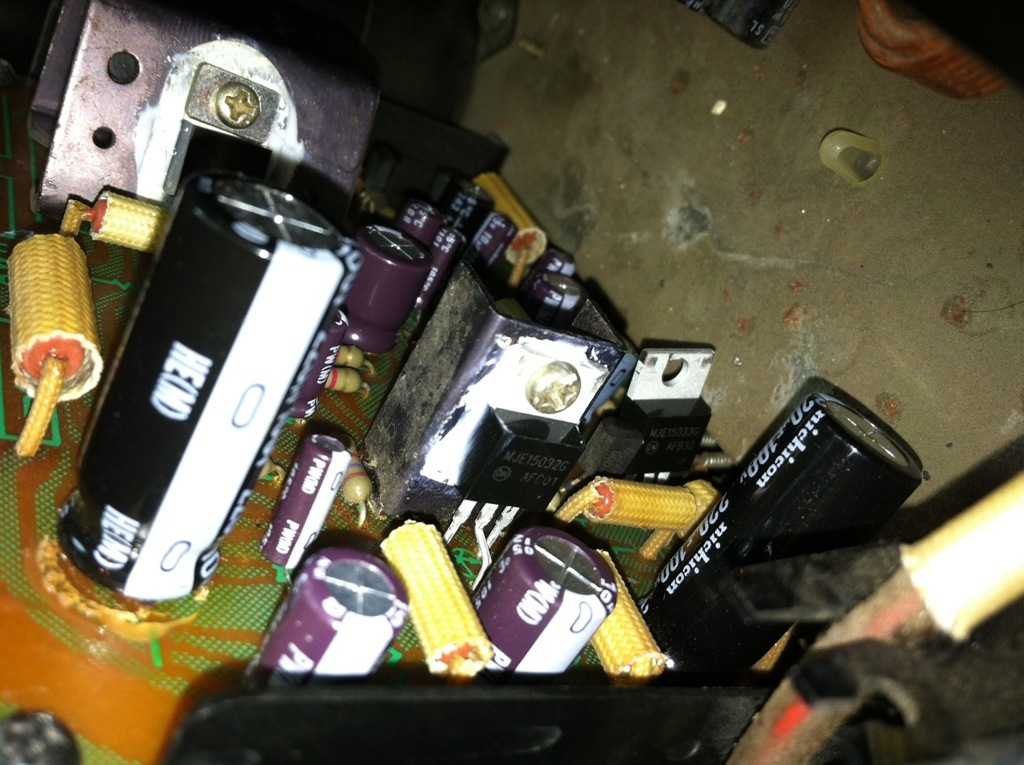 Ok now onto the flat amp and control amp. To gain access to these boards you need to remove the faceplate and I screw them from the chassis. Many tantalum caps on these boards replaced with low leakage Nichicon KL electrolytics.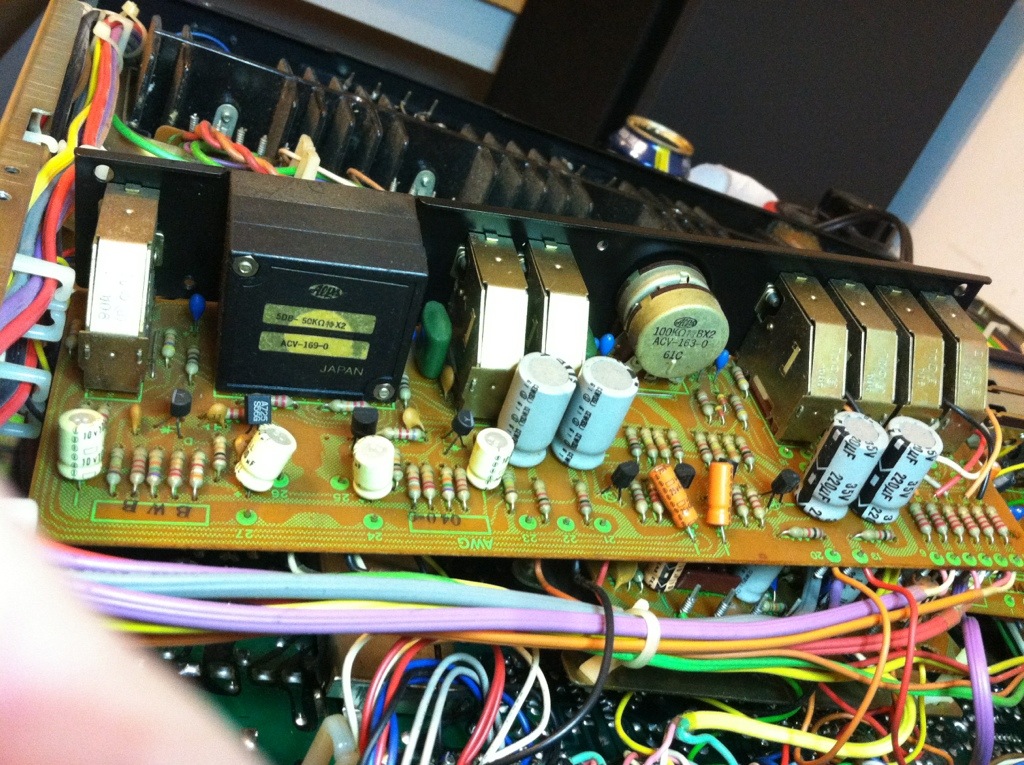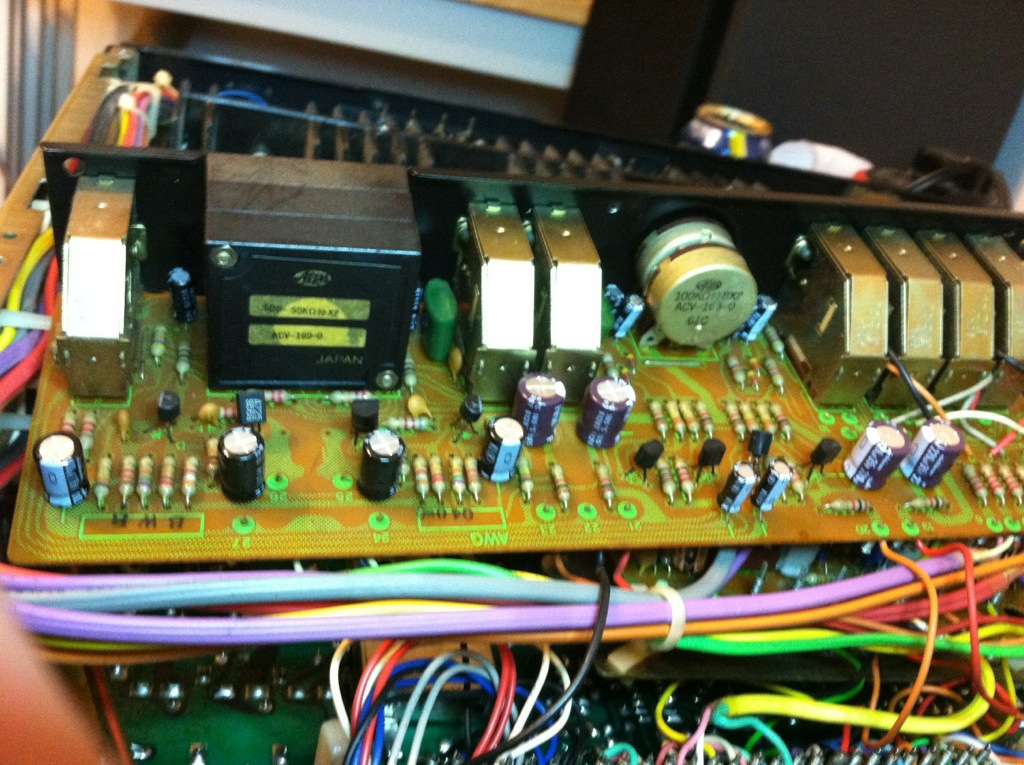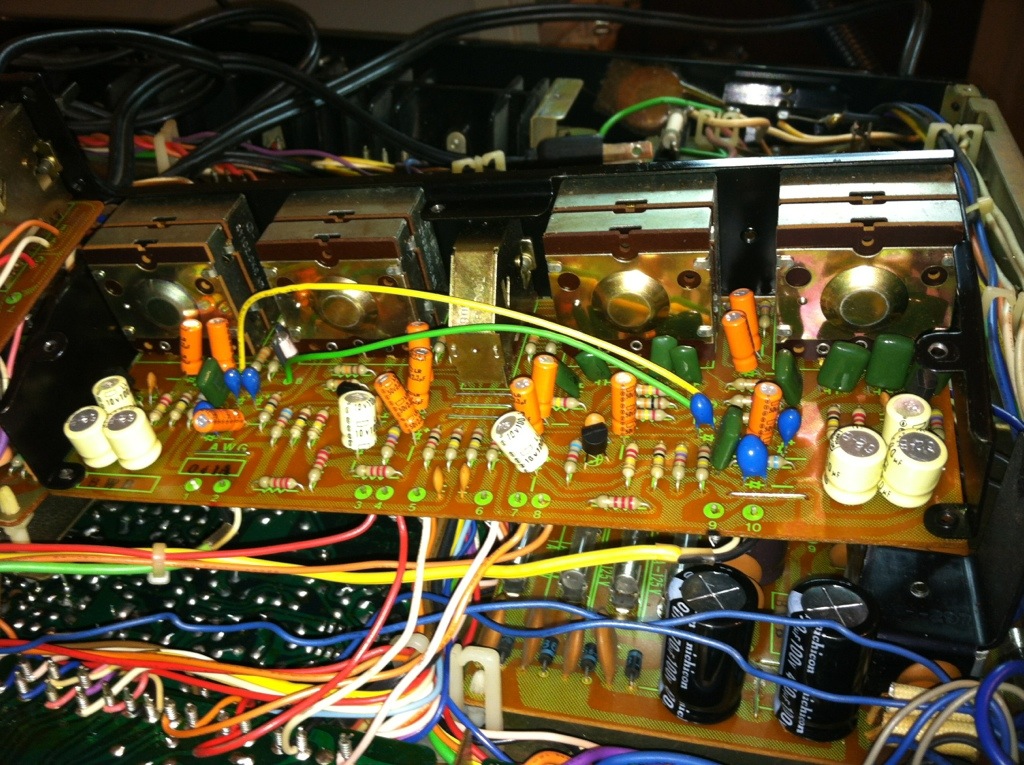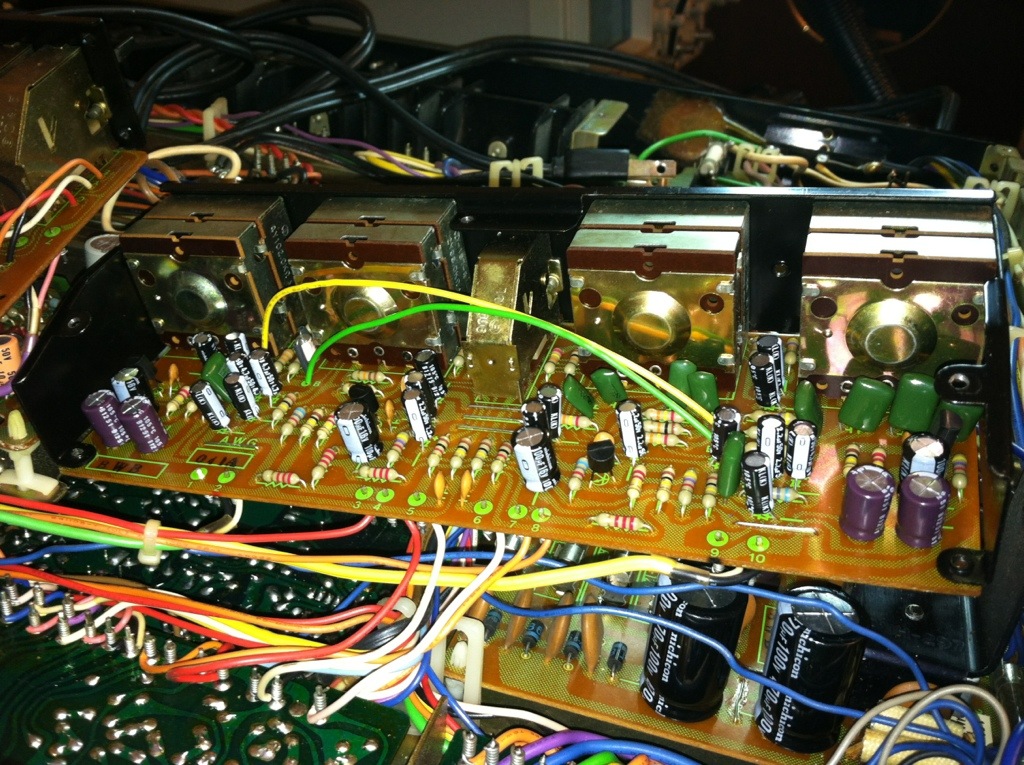 Next the EQ section which resides under a cover under the chassis was recapped. Note the tantalums were also replaced with Nichicon KL for low noise.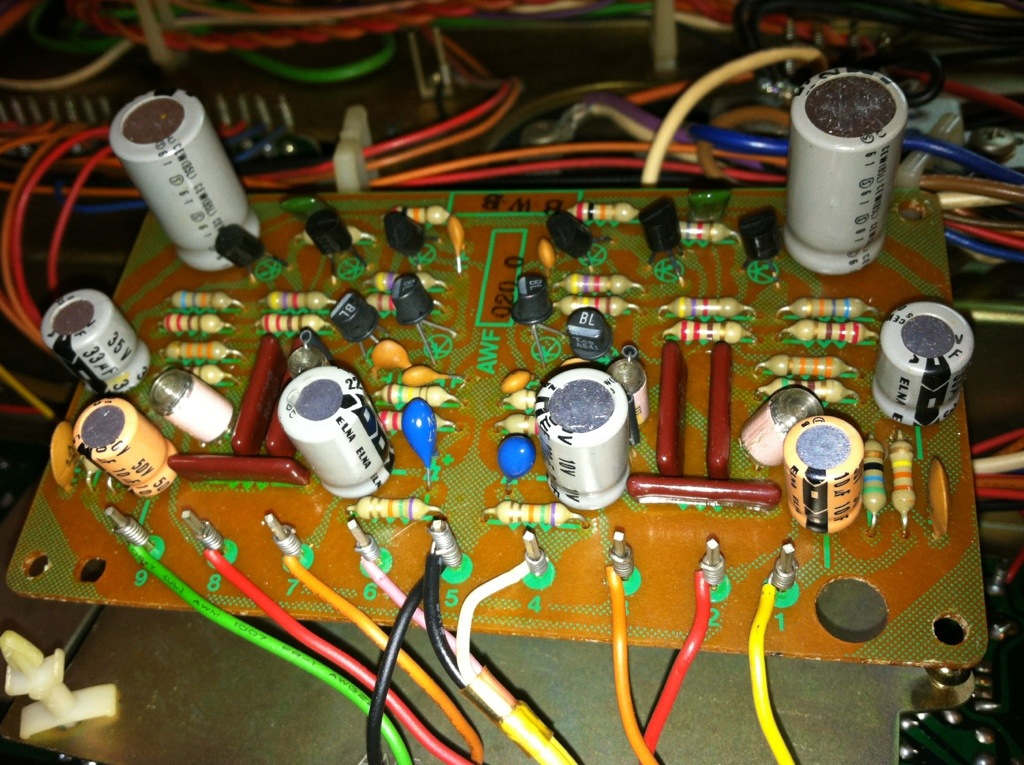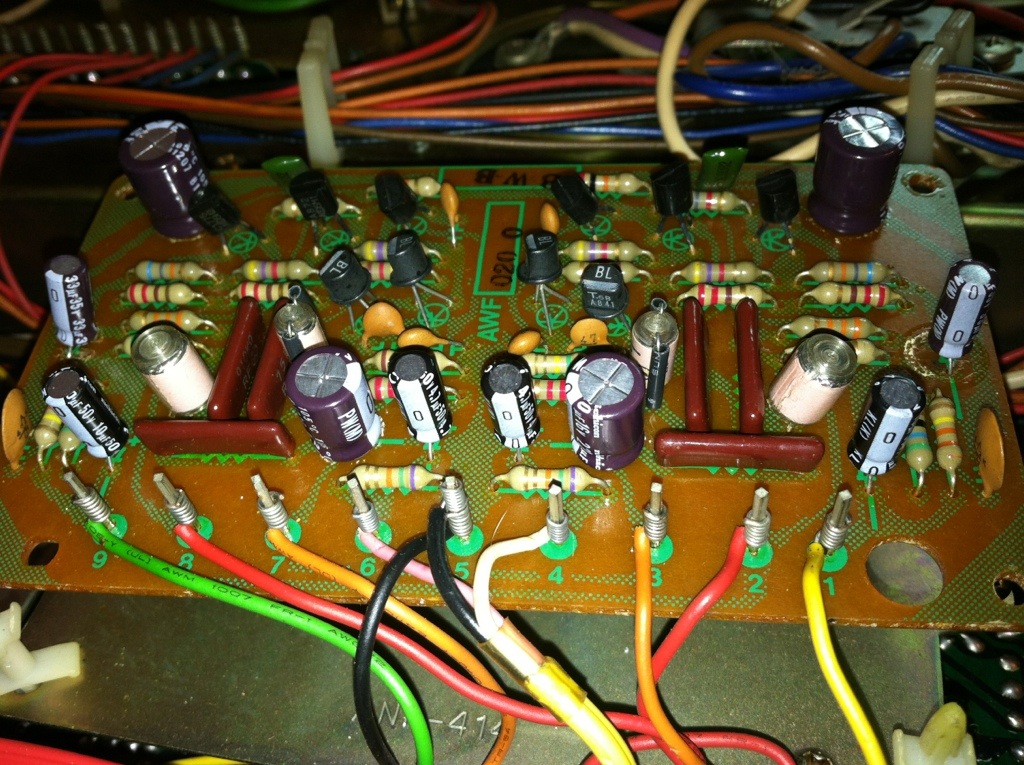 On to the power amp section which you can remove the entire heat sink and outputs easily with the harnesses. The pins on the harness was cleaned with deoxit and the board recapped. More tantalums to replace on this board as well.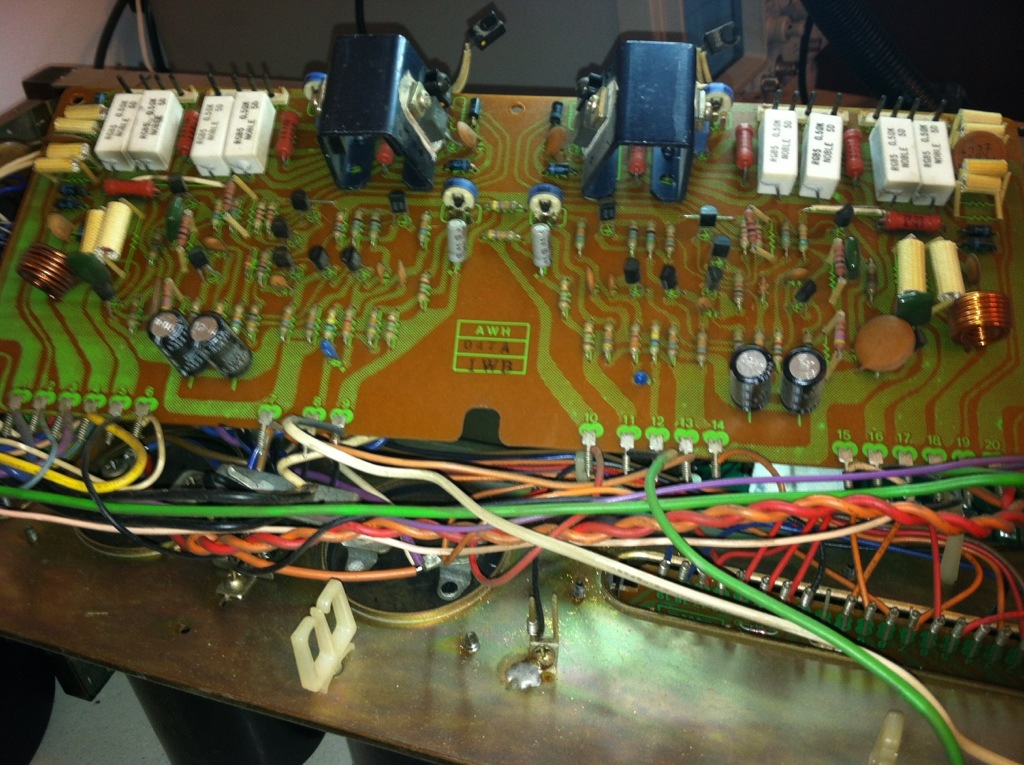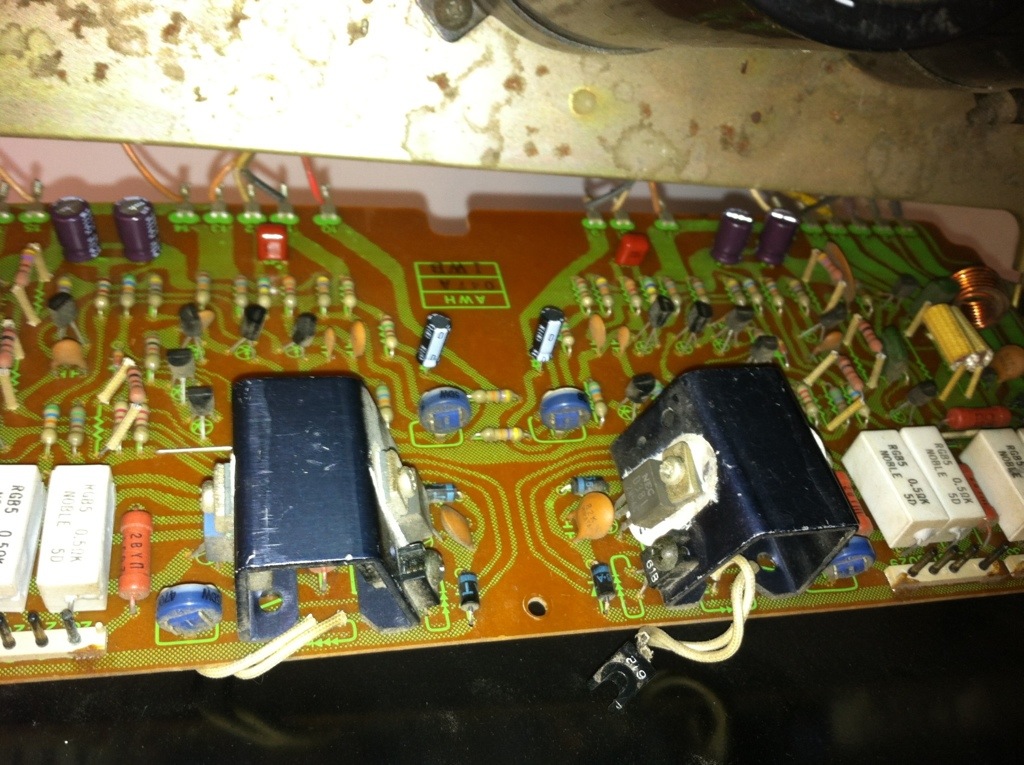 There is an electrolytic on the surge suppression board which should also be changed. Much easier to do with the filter caps pulled.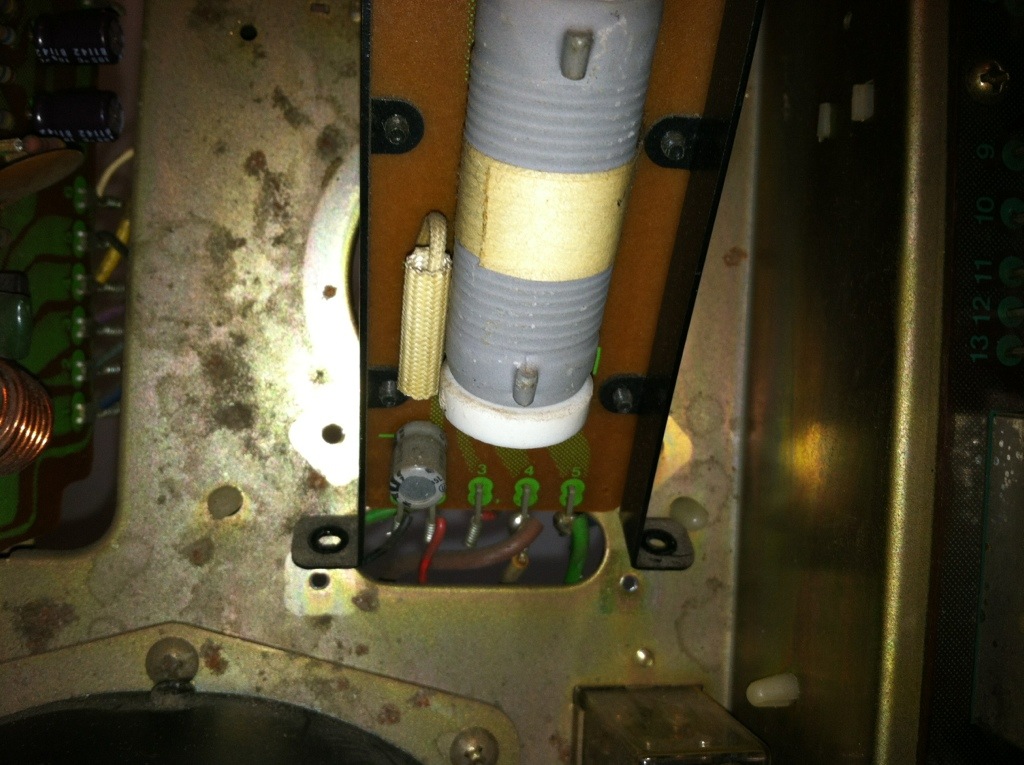 New filter caps installed and all ready to go home after another bench test. These were a costly part but fit nicely in the original brackets.