This very nice early 70's Pioneer SX-727 was dropped off for a bench test and a thorough restoration. There was some minor noise before most likely from the power supply section which should be worked out with a capacitor replacement. Every section of the receiver was serviced except the tuners since they are working properly and to avoid the need for alignment.
First up was power supply.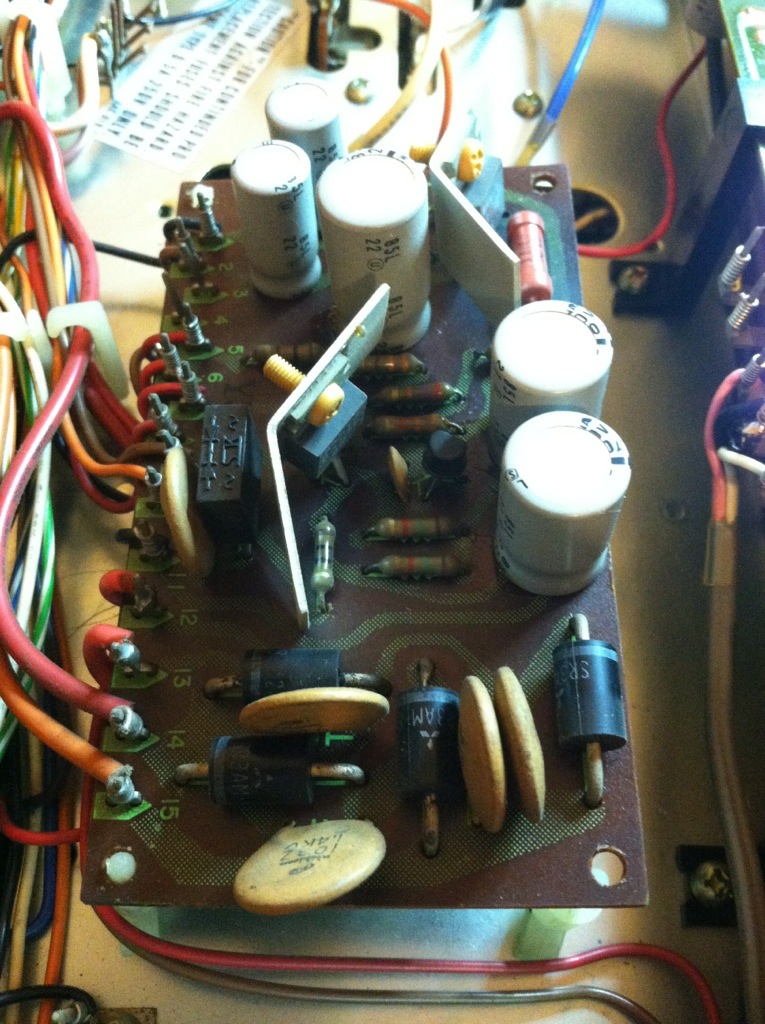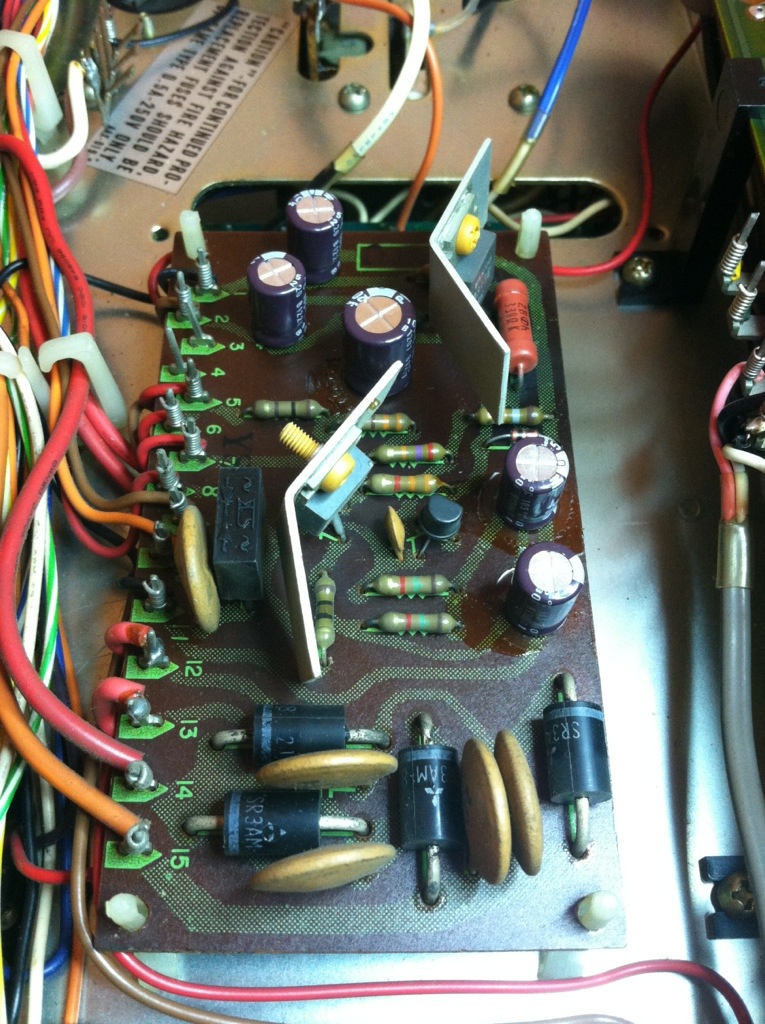 Next on to the head amp. This hides below a metal cover next to the power supply. Unfortunately I did not take a before shot.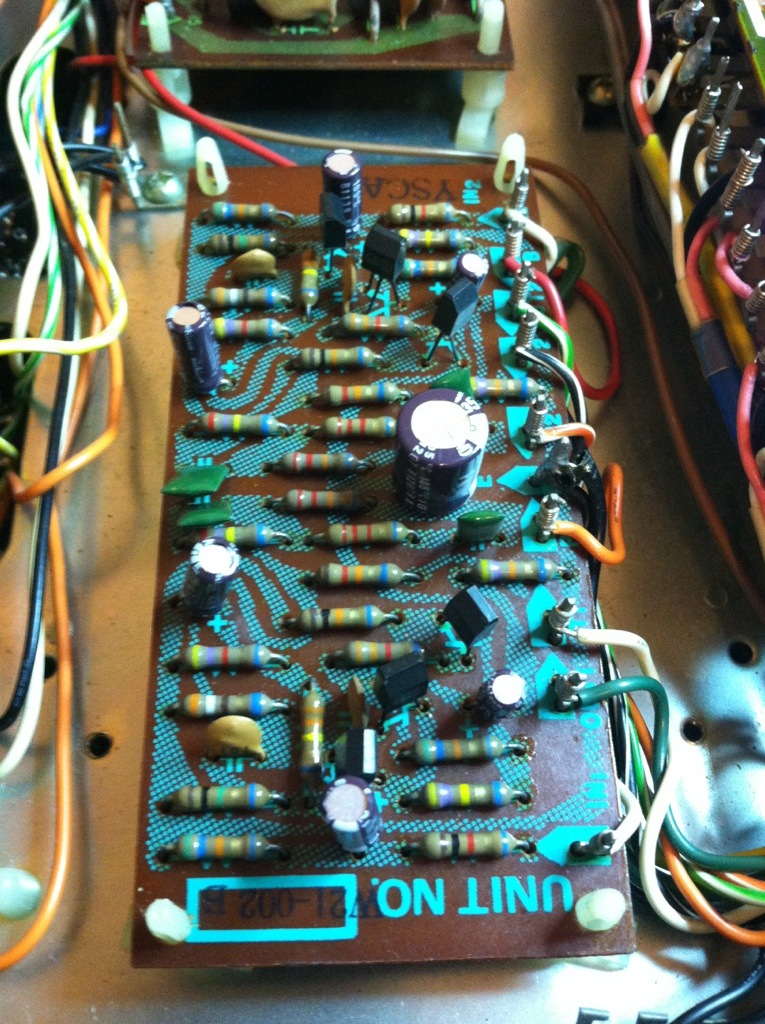 On to the AF amp. To get access to this board the knobs and faceplate must be removed and the board pulls back and down to flip. The board has some capacitors in the direct signal path which are sky blue Sanyo brand. These should be replaced with low leakage low noise caps which in this case I used Nichicon KL series. Also, before reinstalling the board, give the controls and good cleaning since they are impossible to access from the bottom or top of the receiver.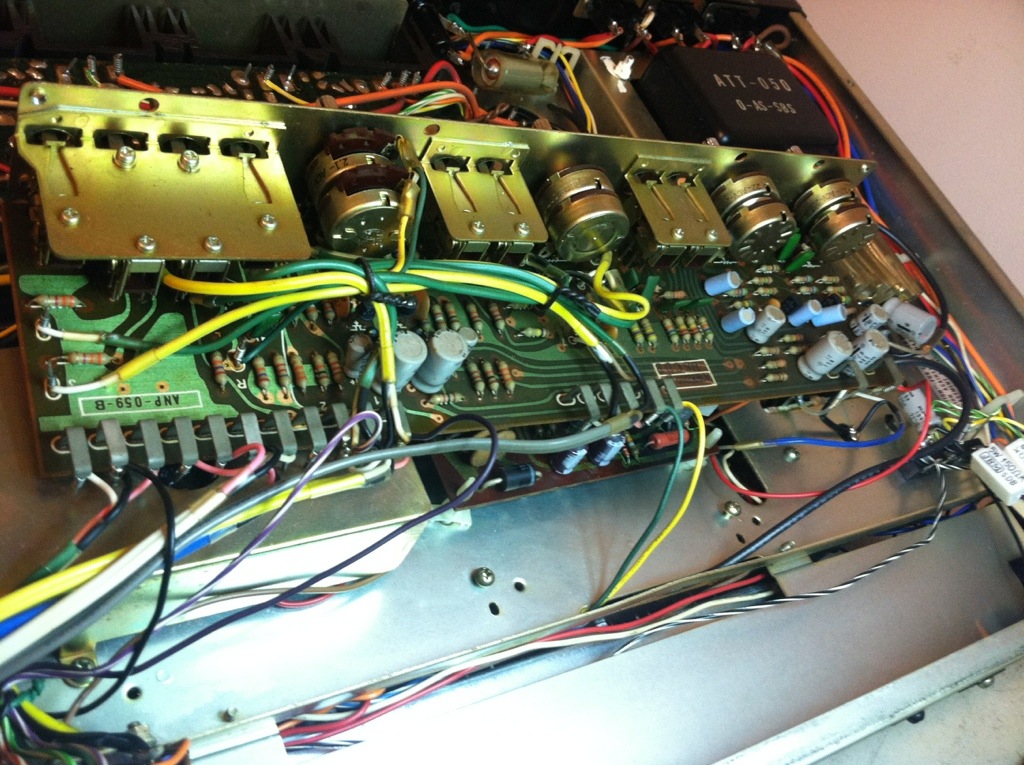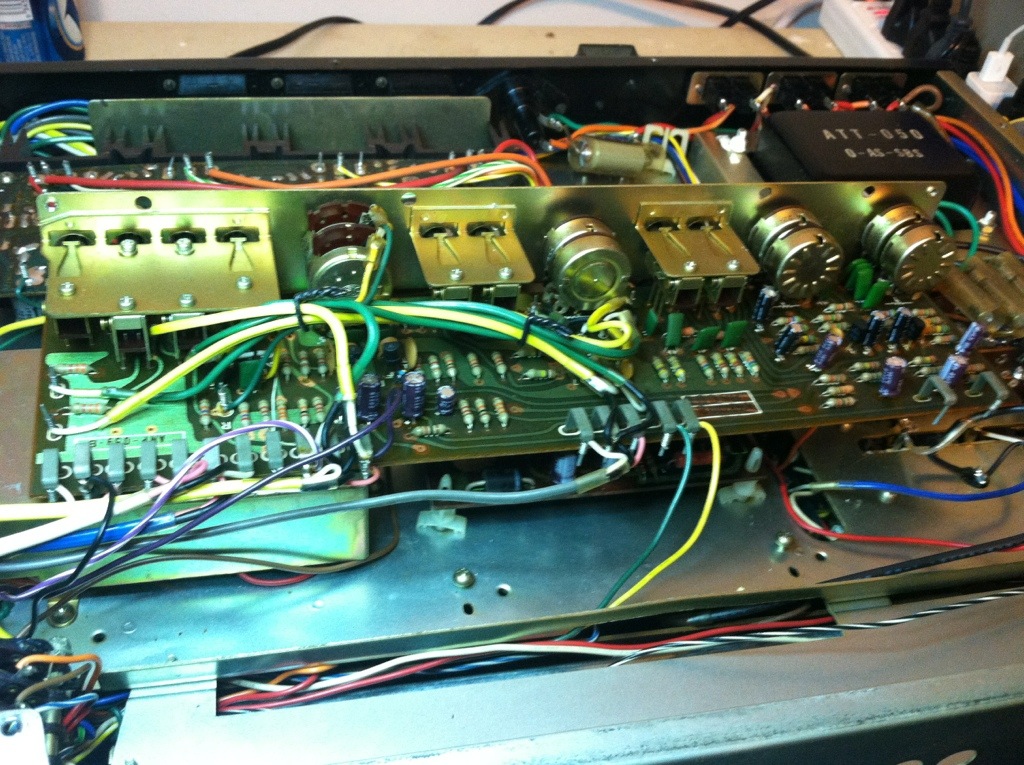 Protection circuit is located under the perforated metal cage in front of the amp board. The speaker protection relay sits next to the board.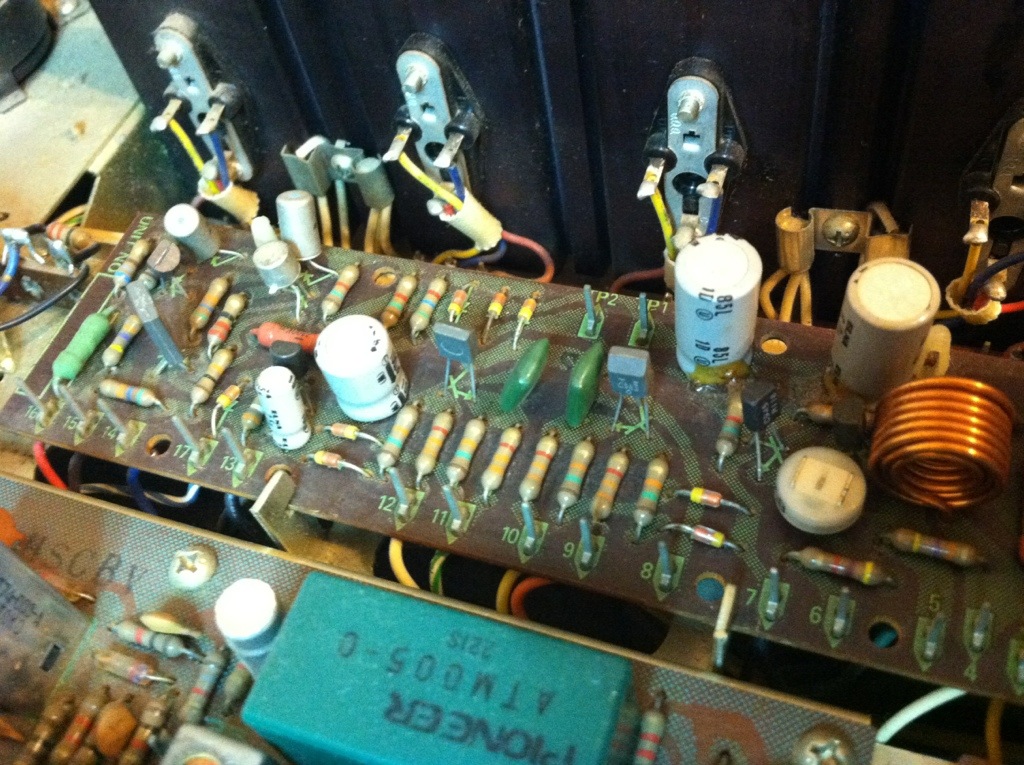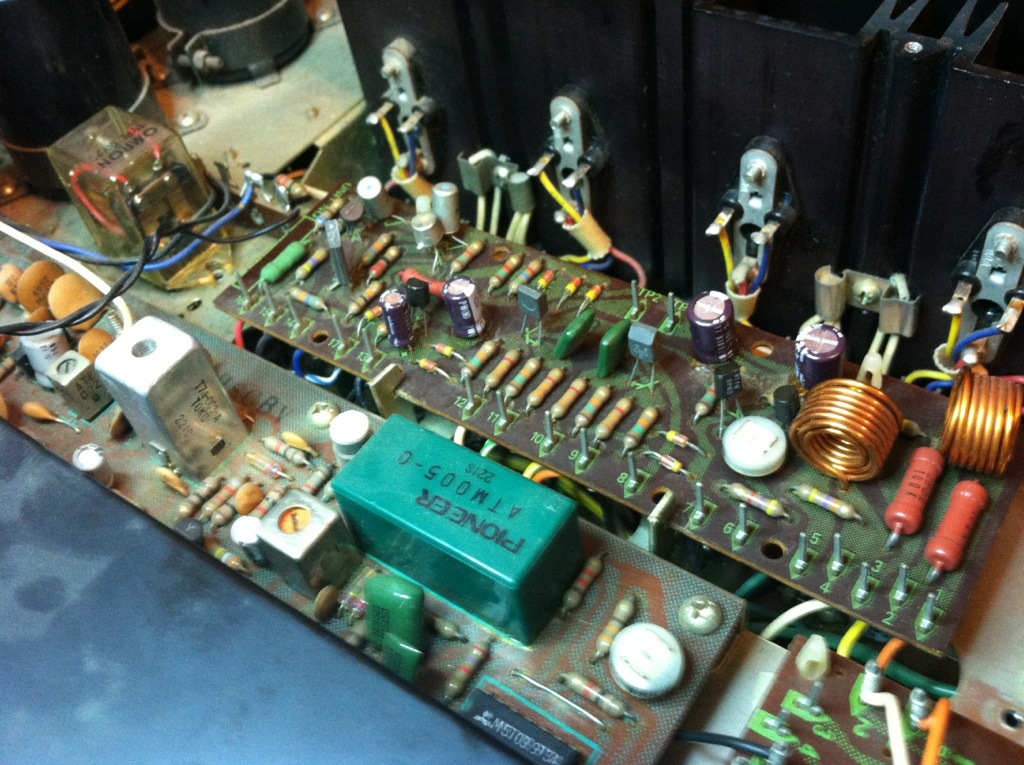 Lastly, onto the main amp board.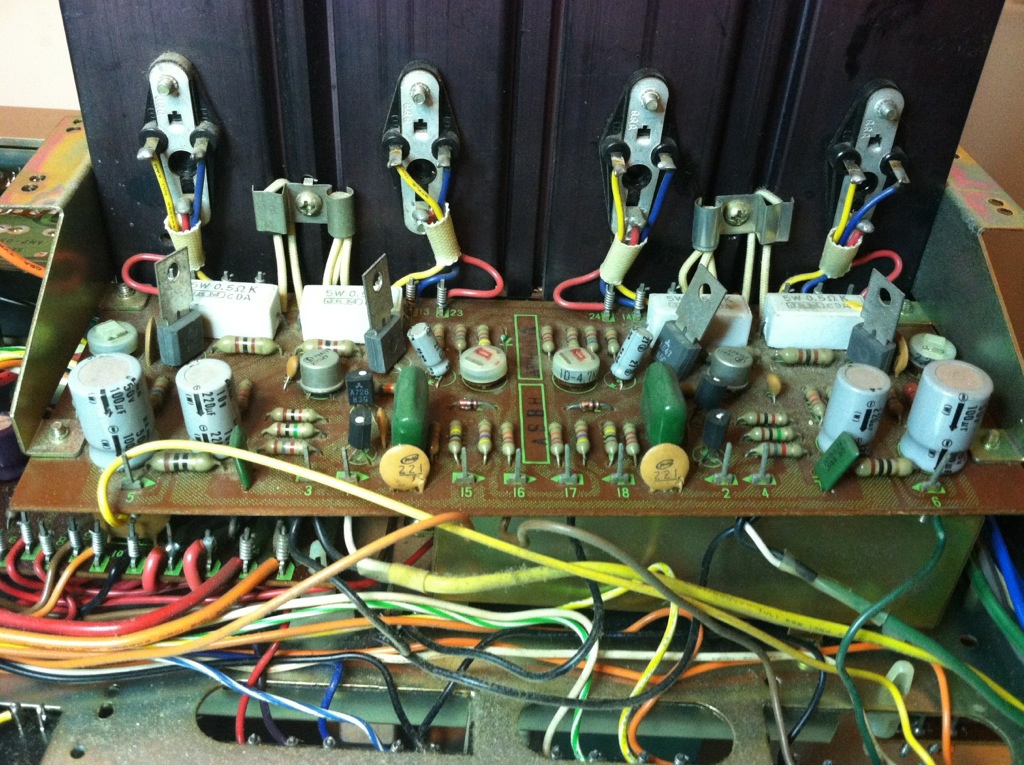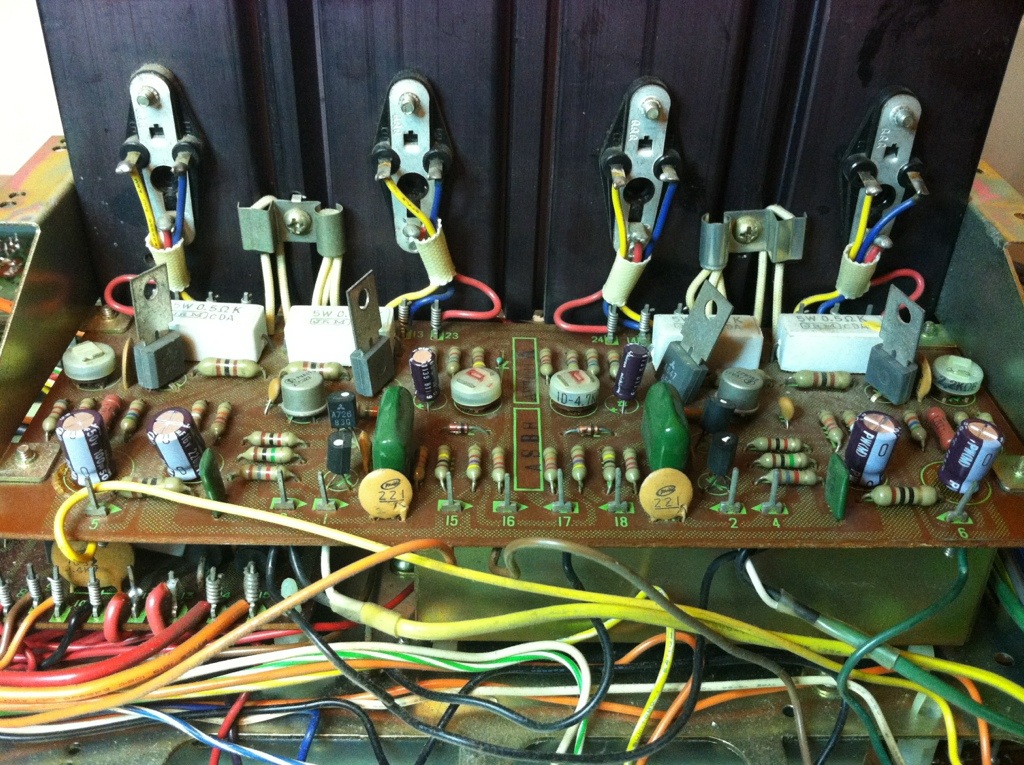 Finally I also changed the supply filter caps with Panasonic TFA series snap in style with a bit higher voltage rating so they fit in the original bracket. These are not cheap, I believe they are $15 a piece, but will ensure many more year of clean buffered energy to the amp.