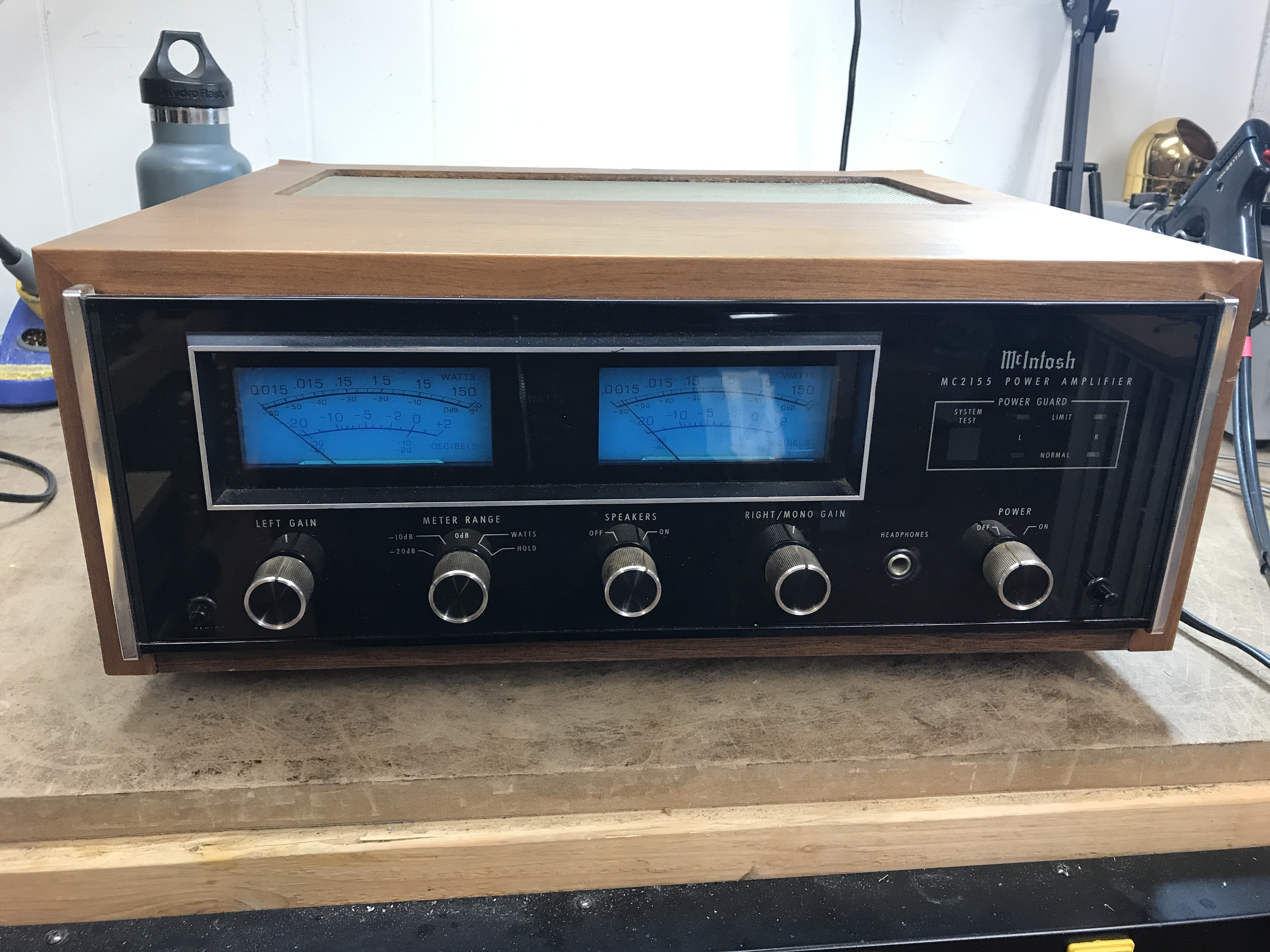 This McIntosh MC2155 power amp was brought in for service. The customer said the amp had a channel cutting out, and had some lamps out behind the meters. He also said the meters seemed slow or "sticky."
The MC2155 is an early '80s 2-channel amp, rated at 150 WPC (likely a very conservative number), and looking around the internet for info… it seems to be a somewhat rarer amp from McIntosh. It was only sold for a couple years whereas some of their products have 7-8 year runs.
When the amp was tested at our store, as all electronics brought in when demonstrating a problem, it worked great! It played both channels and the meters bounced accordingly. The lamps were out behind the meters however. We discussed a service plan with the customer and decided to recap the unit and convert the lighting to LEDs.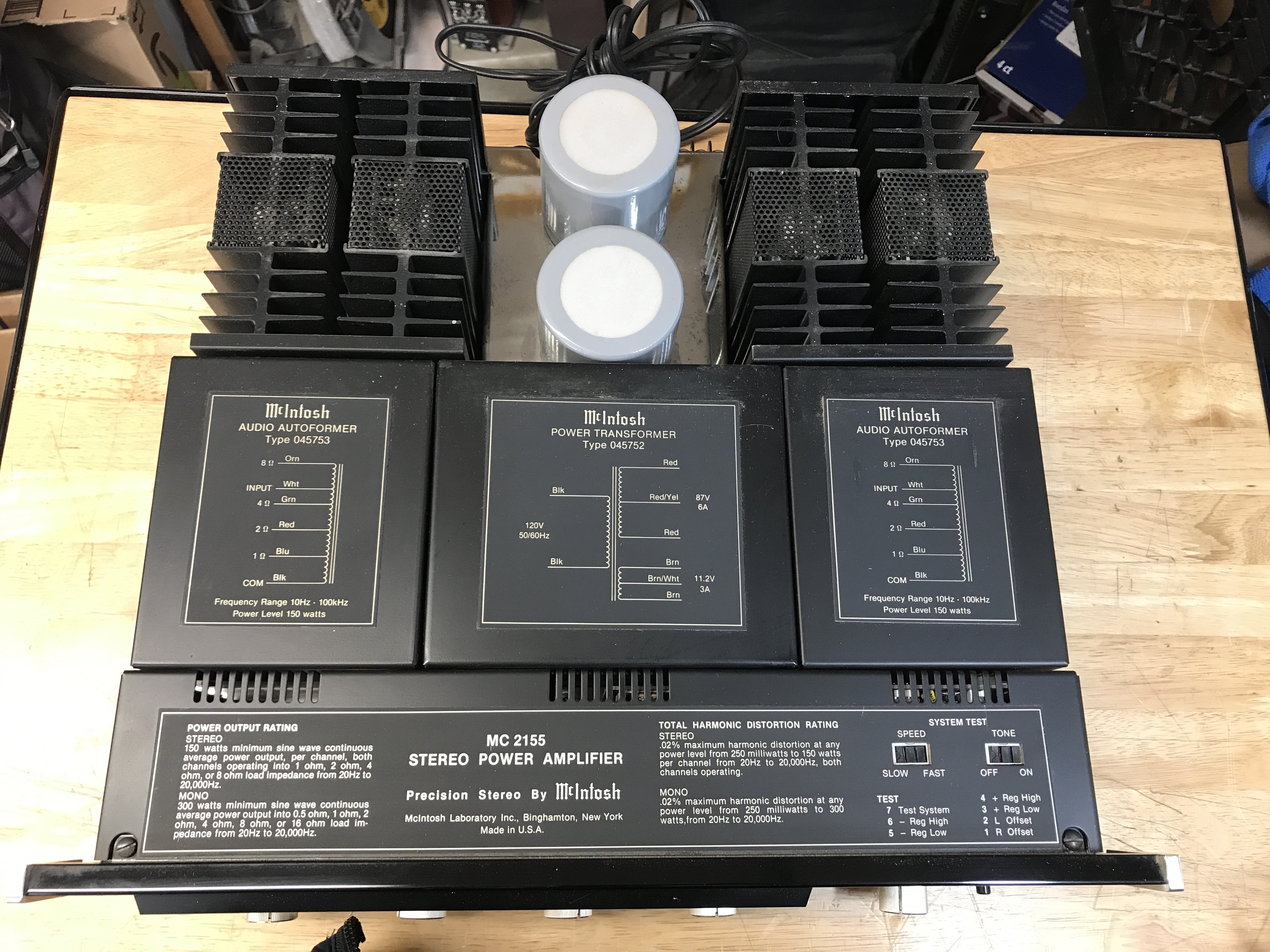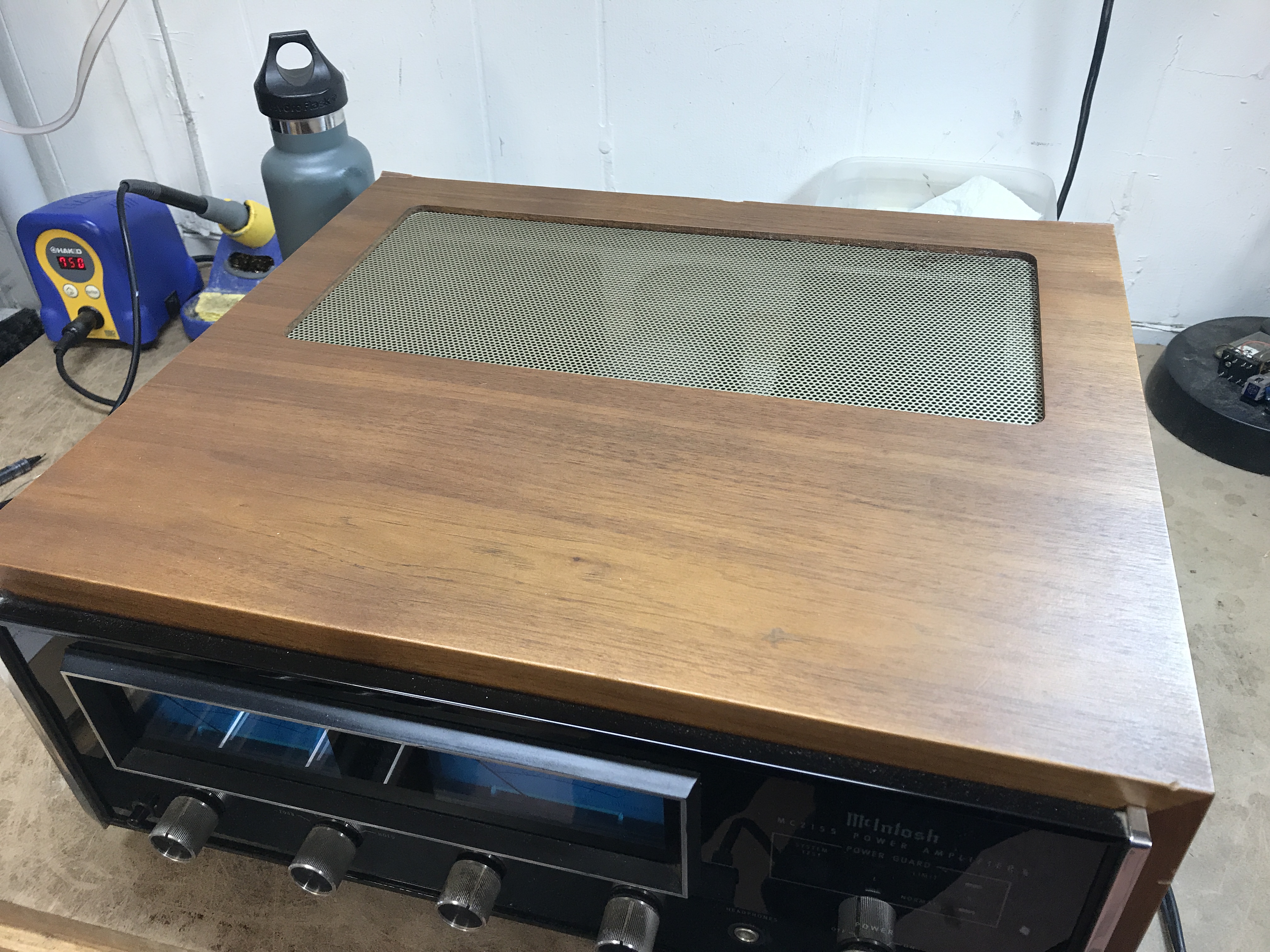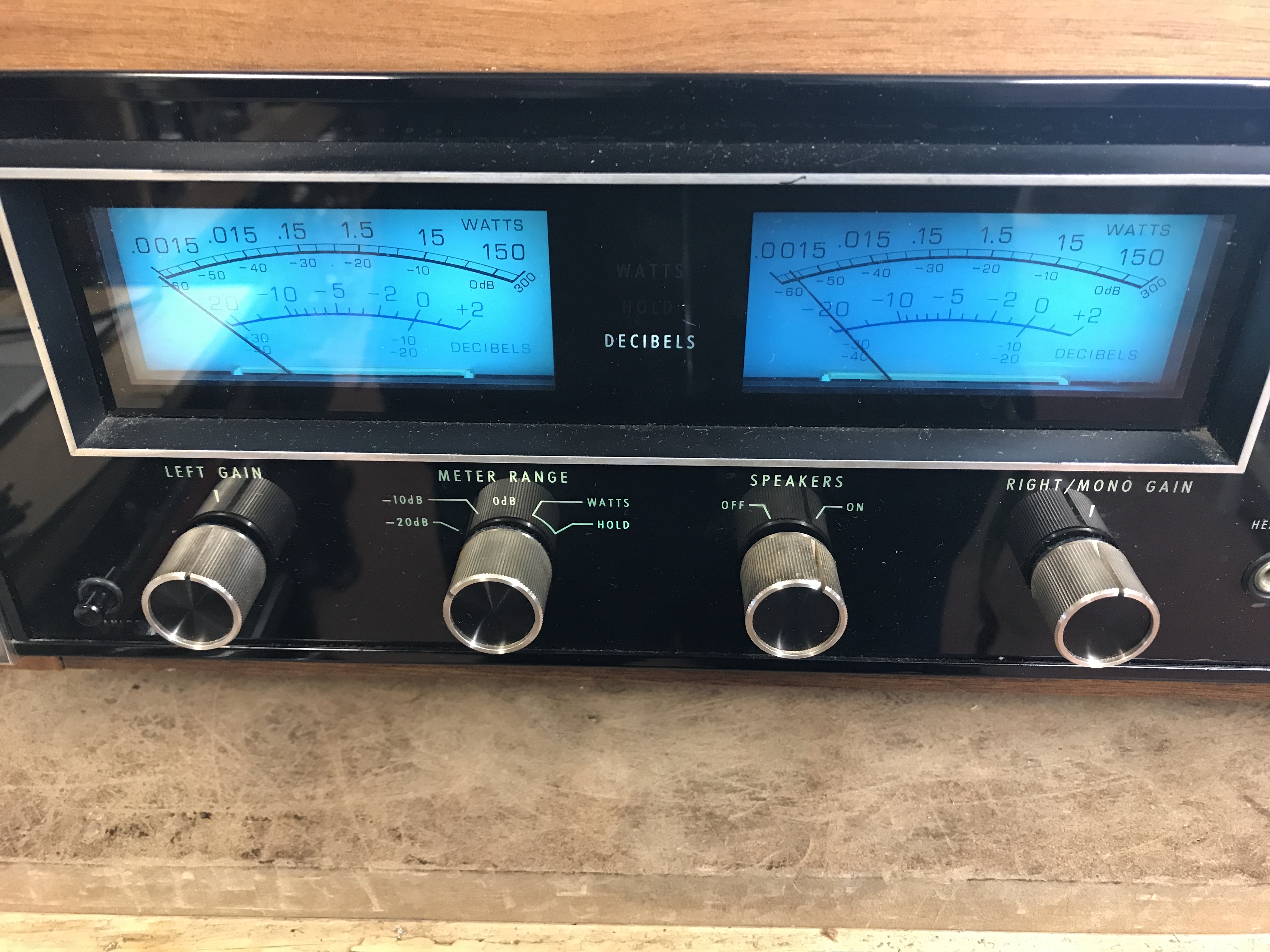 The unit came came in in great condition for its age, and didn't show any signs of pervious service, destruction, or mishandling. You can see on the left, that the lamps behind the meters were partially out. Conversion to LED lighting will prevent heat buildup against the meter housing, and also give better, more reliable lighting.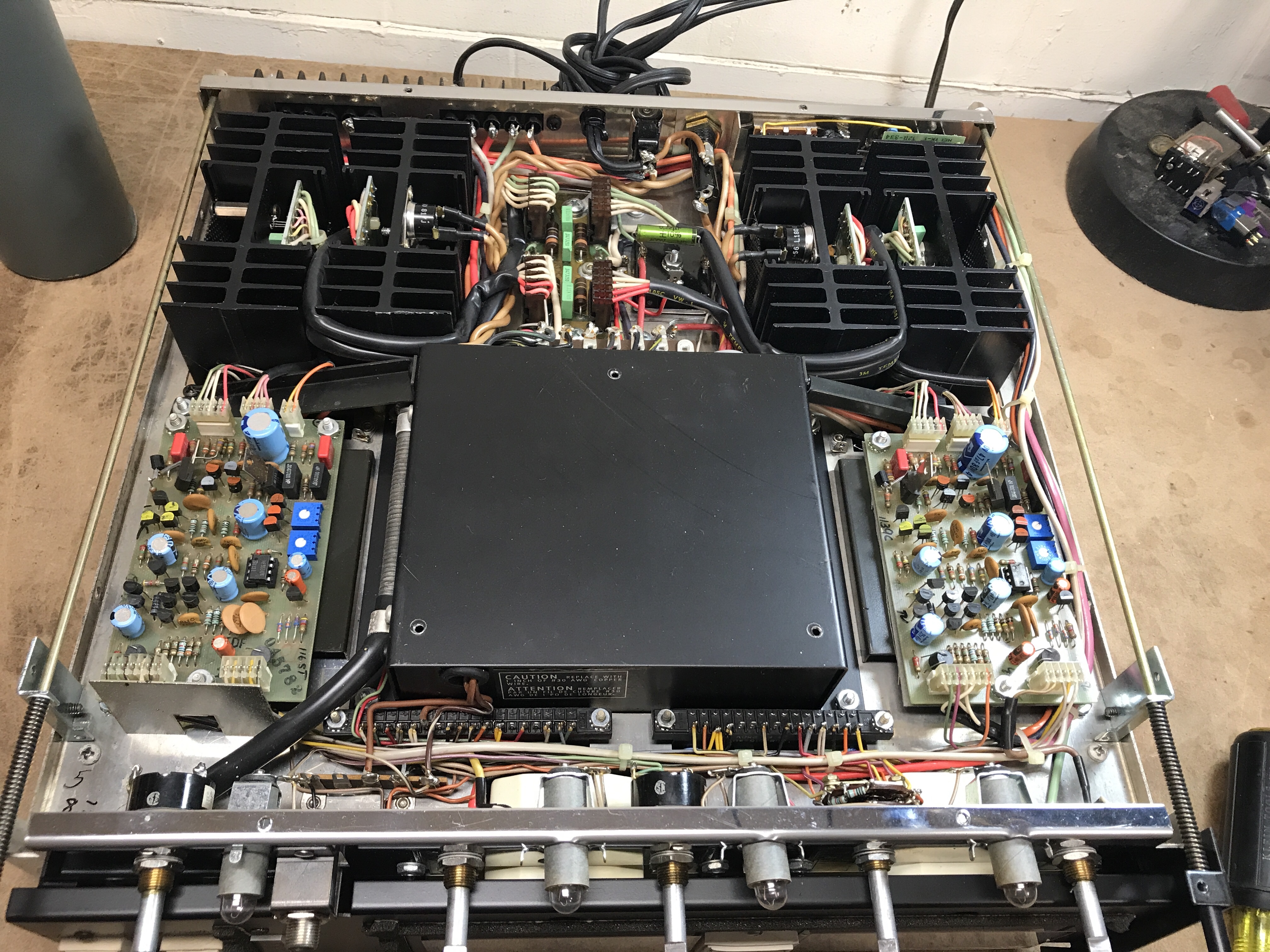 Opening the bottom of the unit gave us a lot of good news. The boards look un-removed and untouched, which makes restoration work easier and stress free. No wrong parts, no broken traces, etc. ______________________________ Many of the circuit boards in this unit are connected via wiring harnesses. The ability to remove the entire board and work outside of these big, heavy amps is always good news, making soldering/de-soldering much easier.