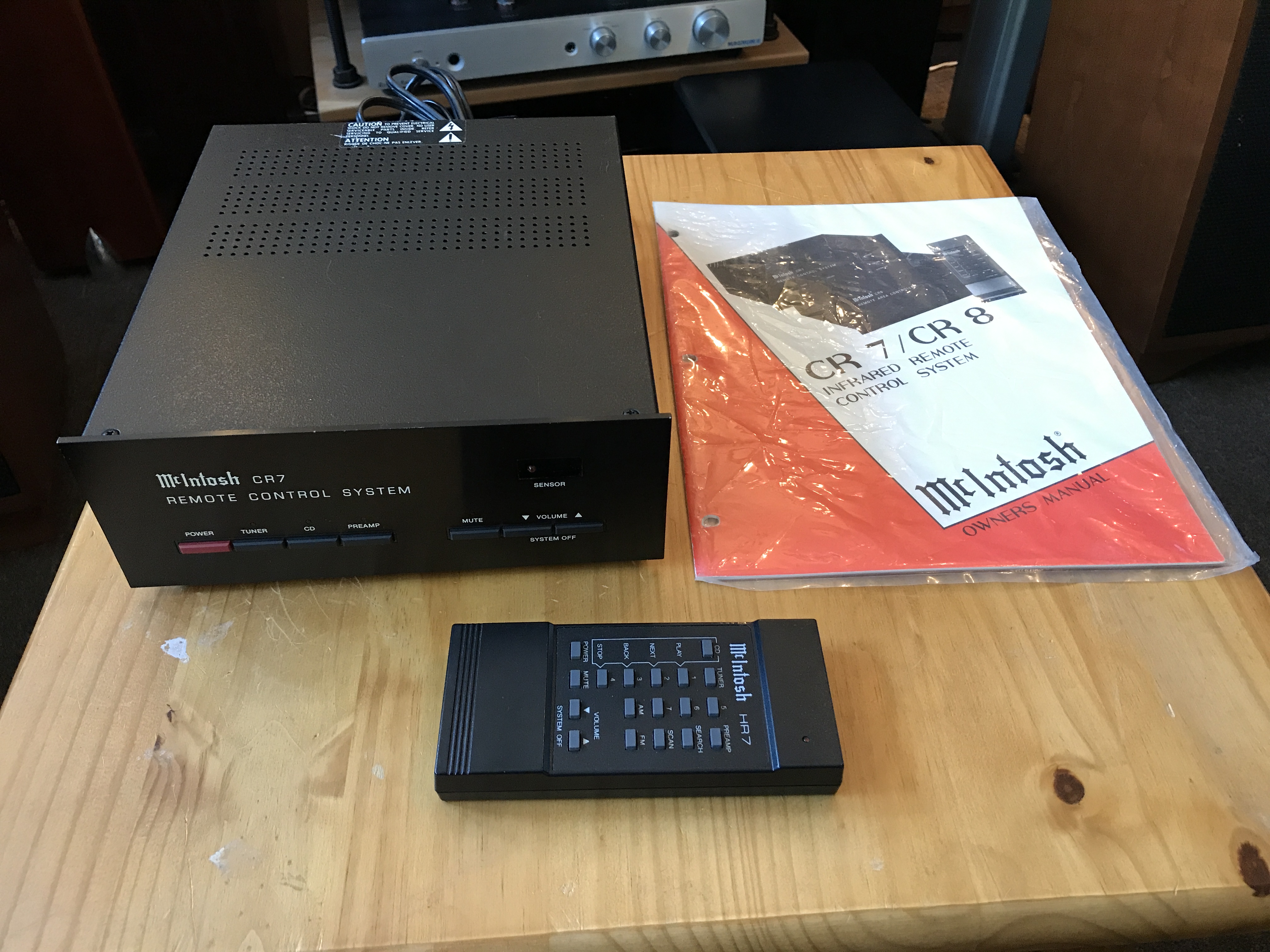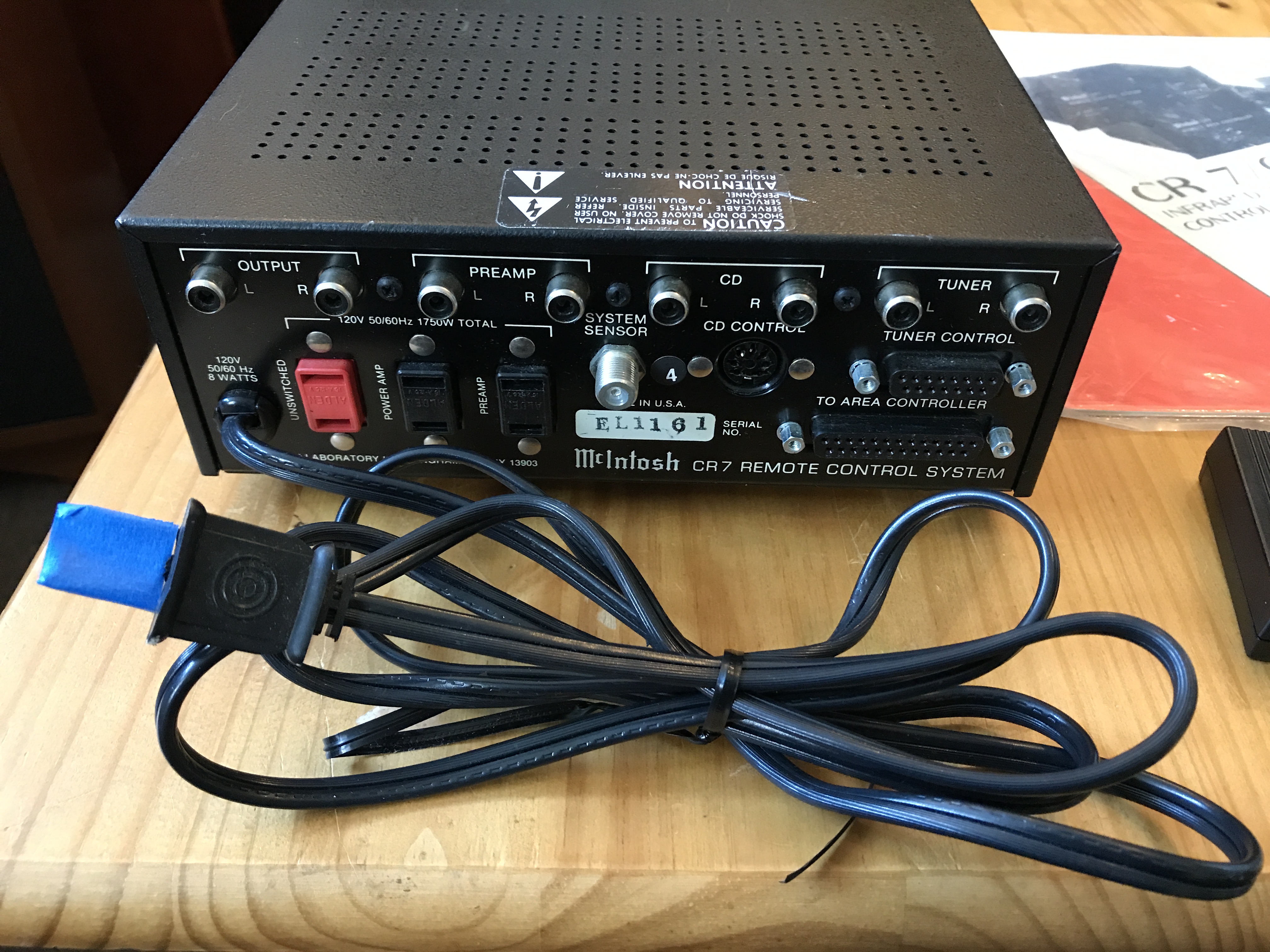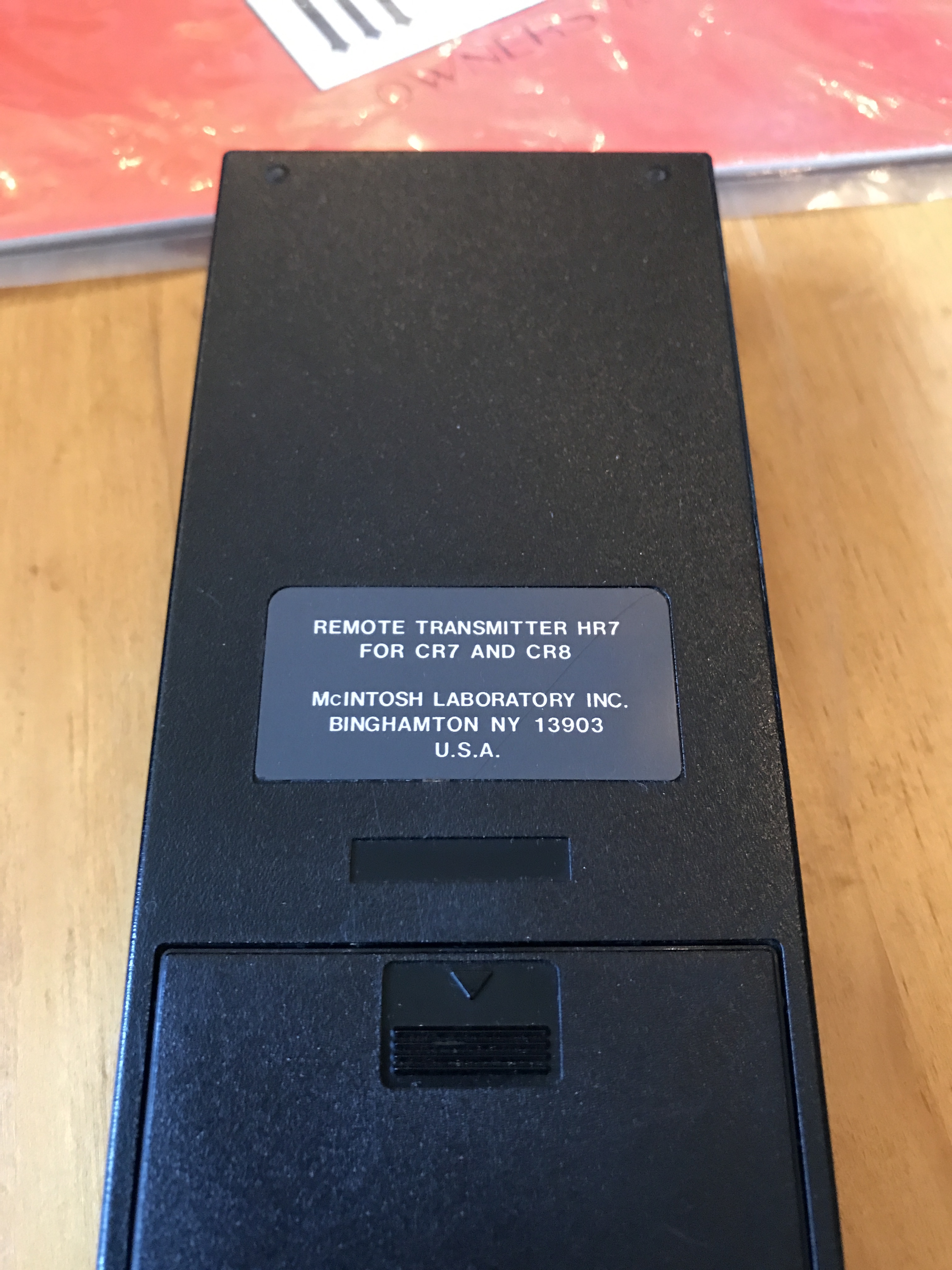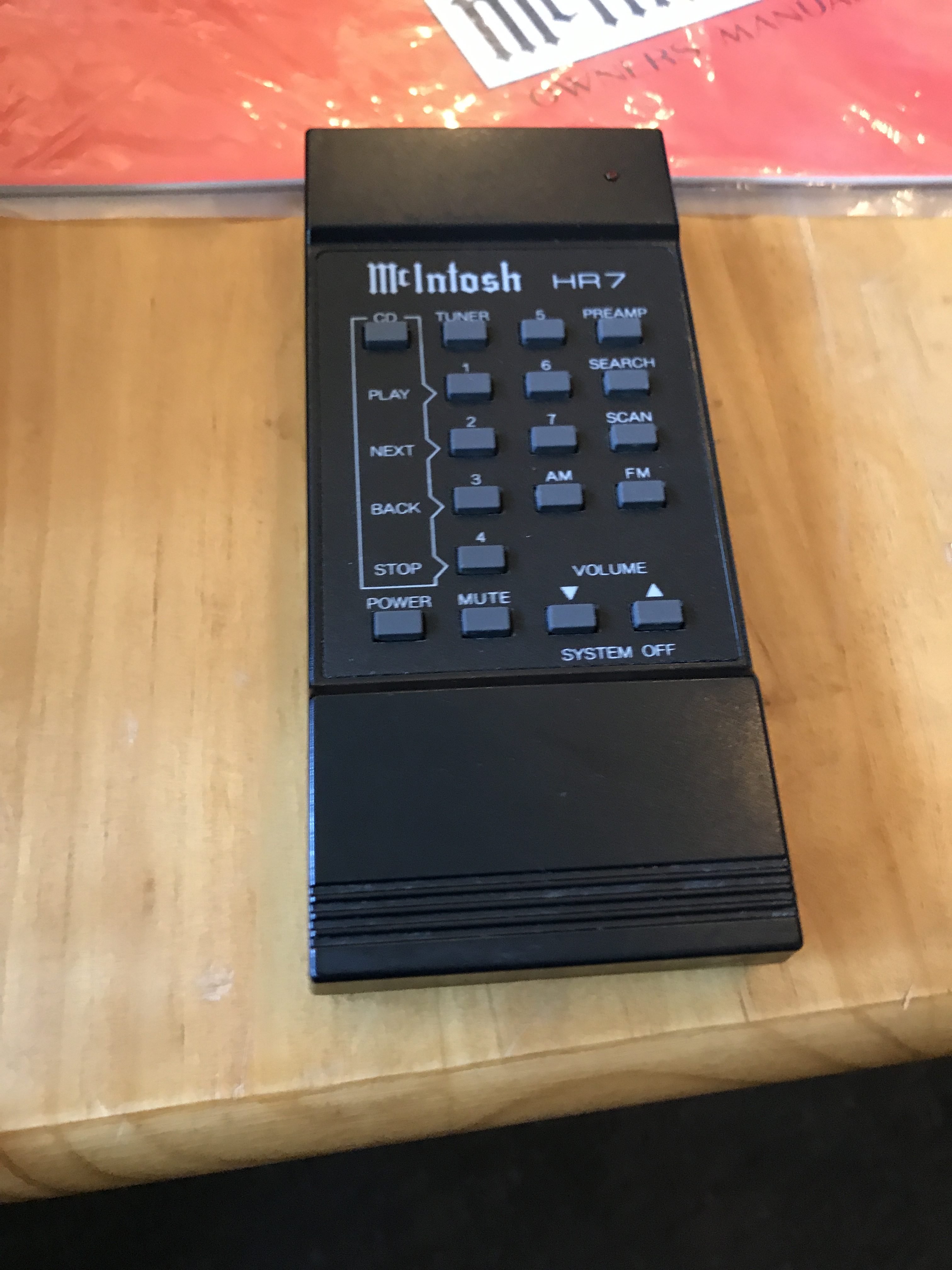 *****SOLD*****
This McIntosh CR-7 is an excellent addition to ANY McIntosh preamp without remote control function… although it can also be used with any preamp that doesn't have a remote control!
This connects between your preamp and power amp, and uses an infrared sensor to add remote control volume and even source selection for your preamp.
Unit is in great condition, and would be a great add on to either of our McIntosh preamplifiers, the C-32 and the C-34V, currently for sale! Comes with the owner's manual and a spare handset!
*****SOLD*****