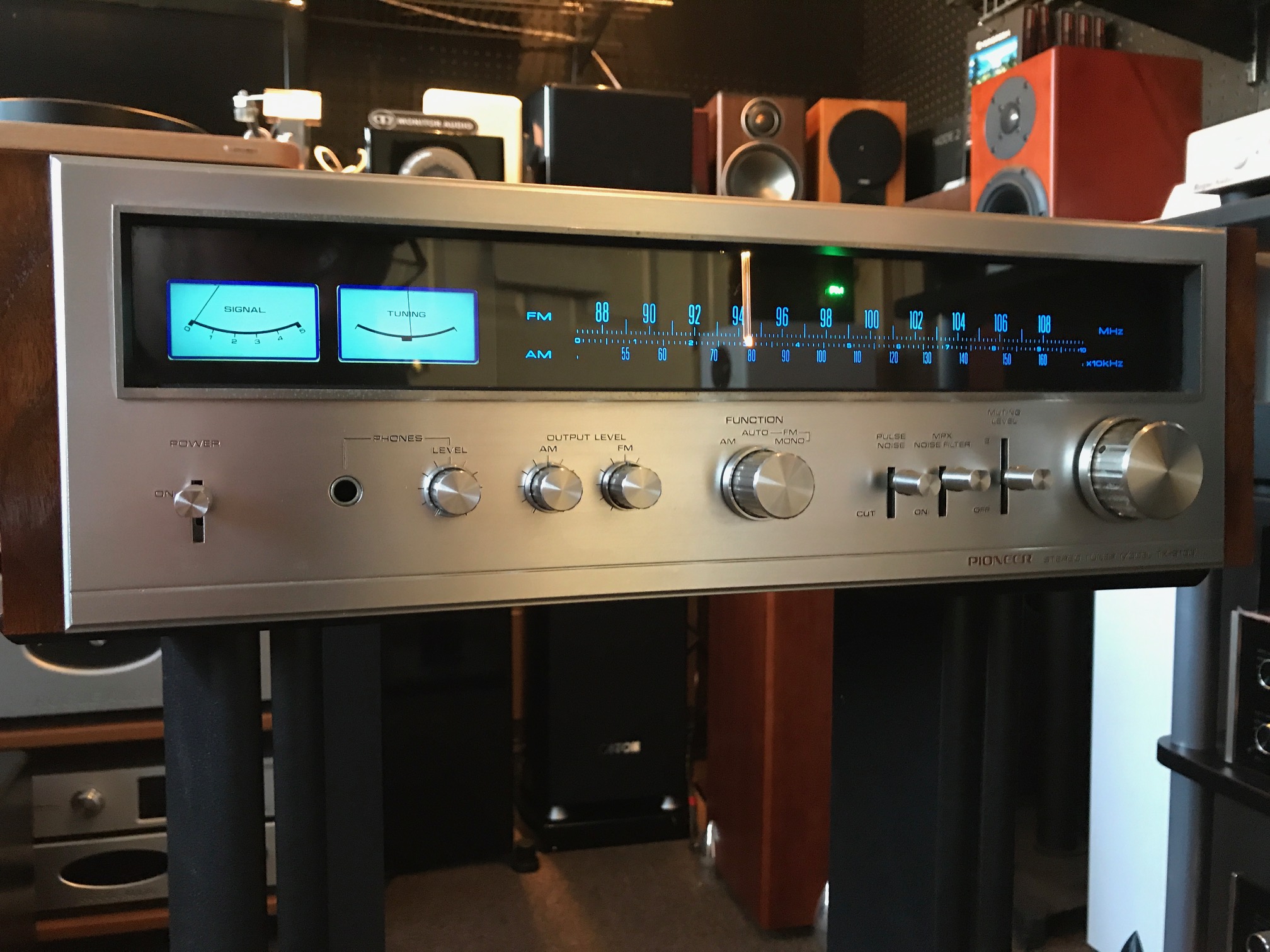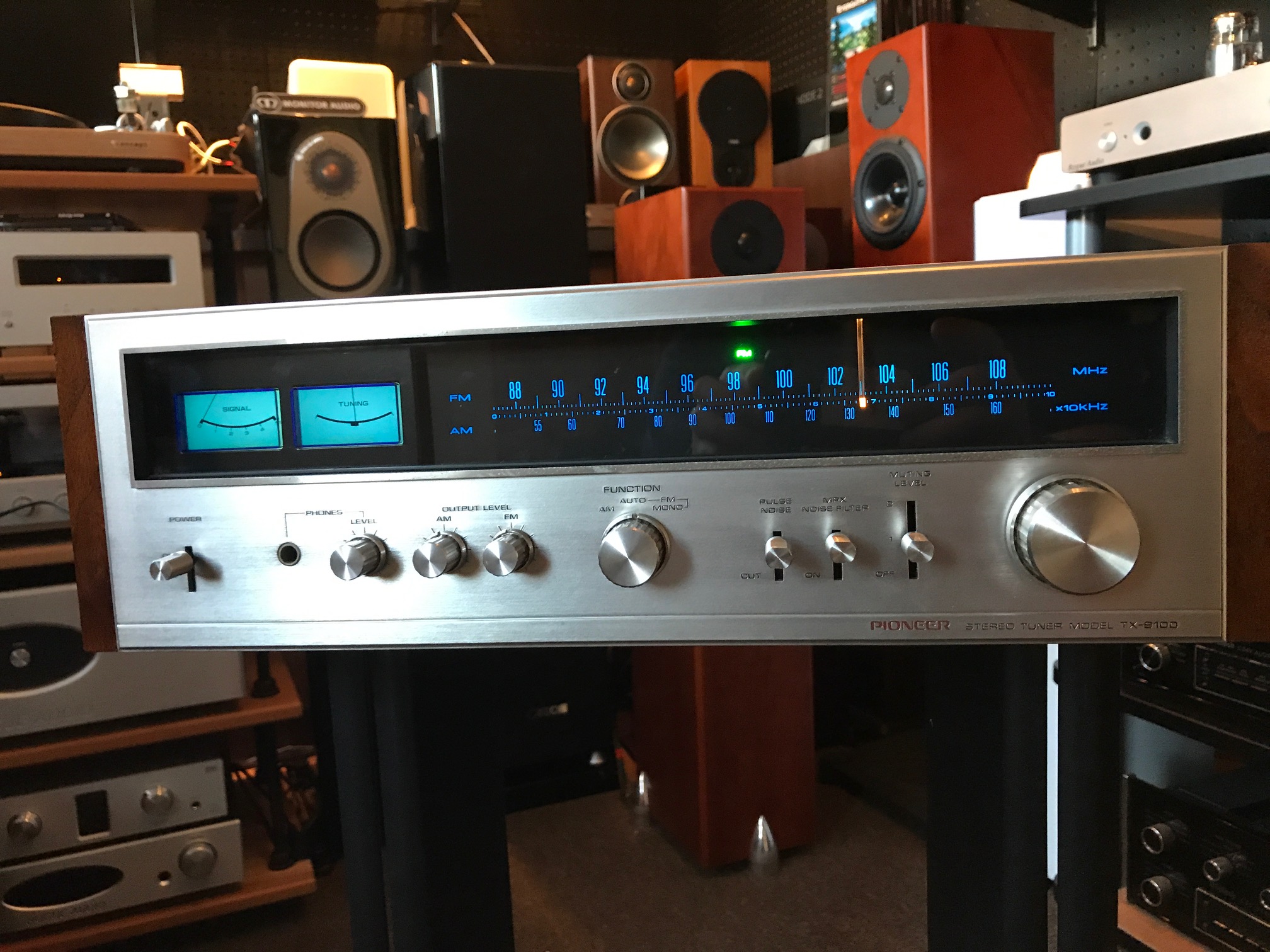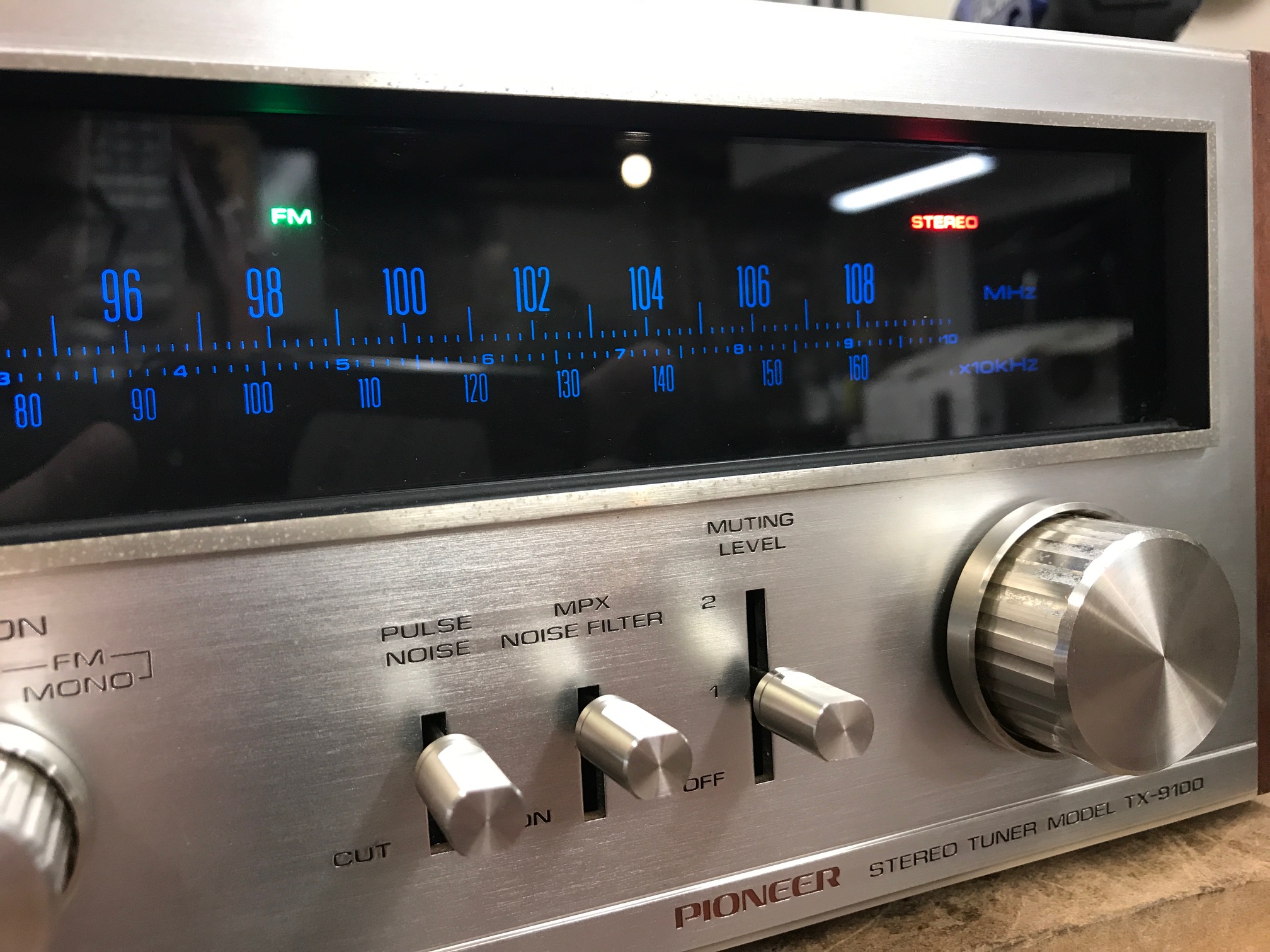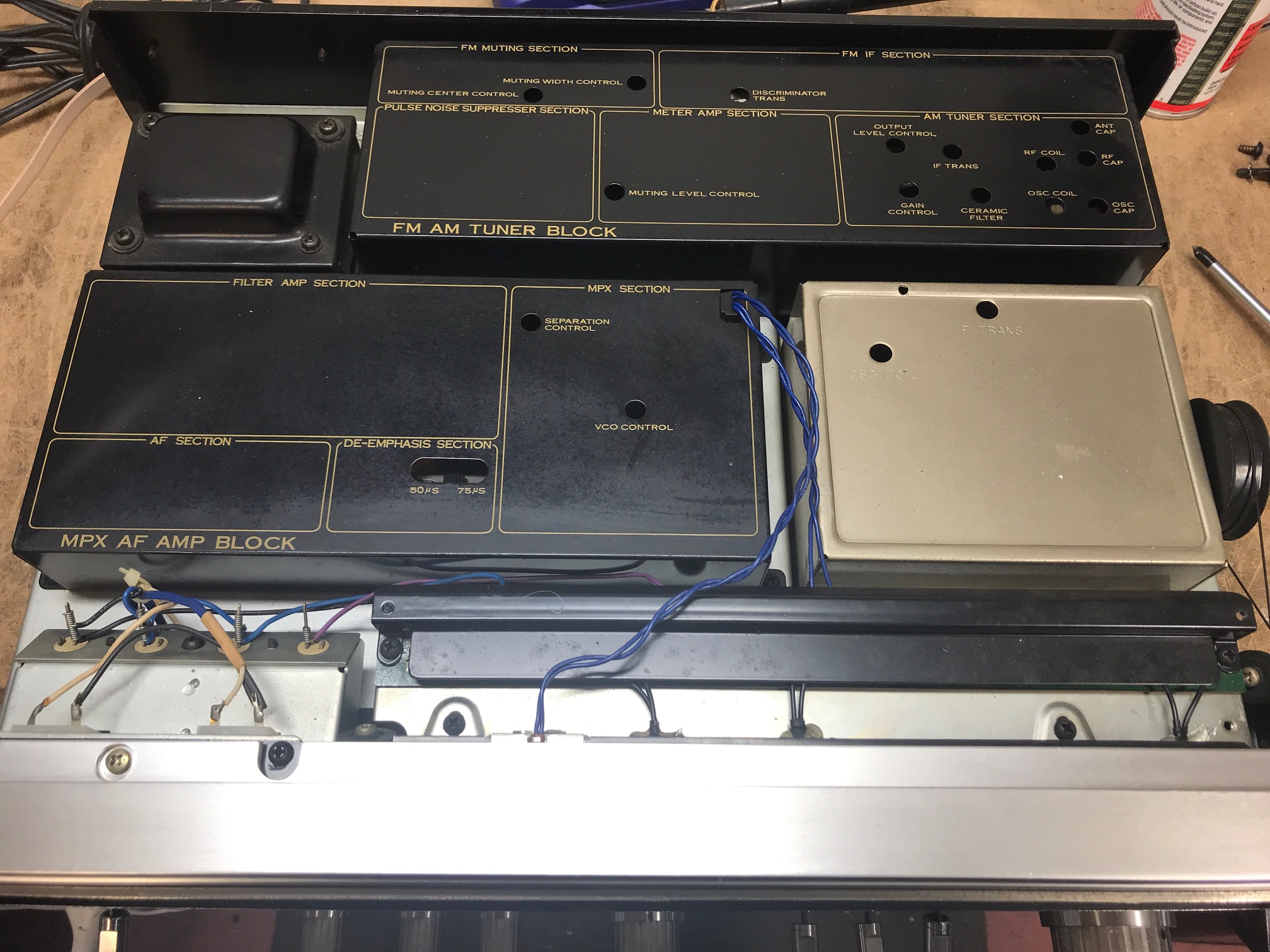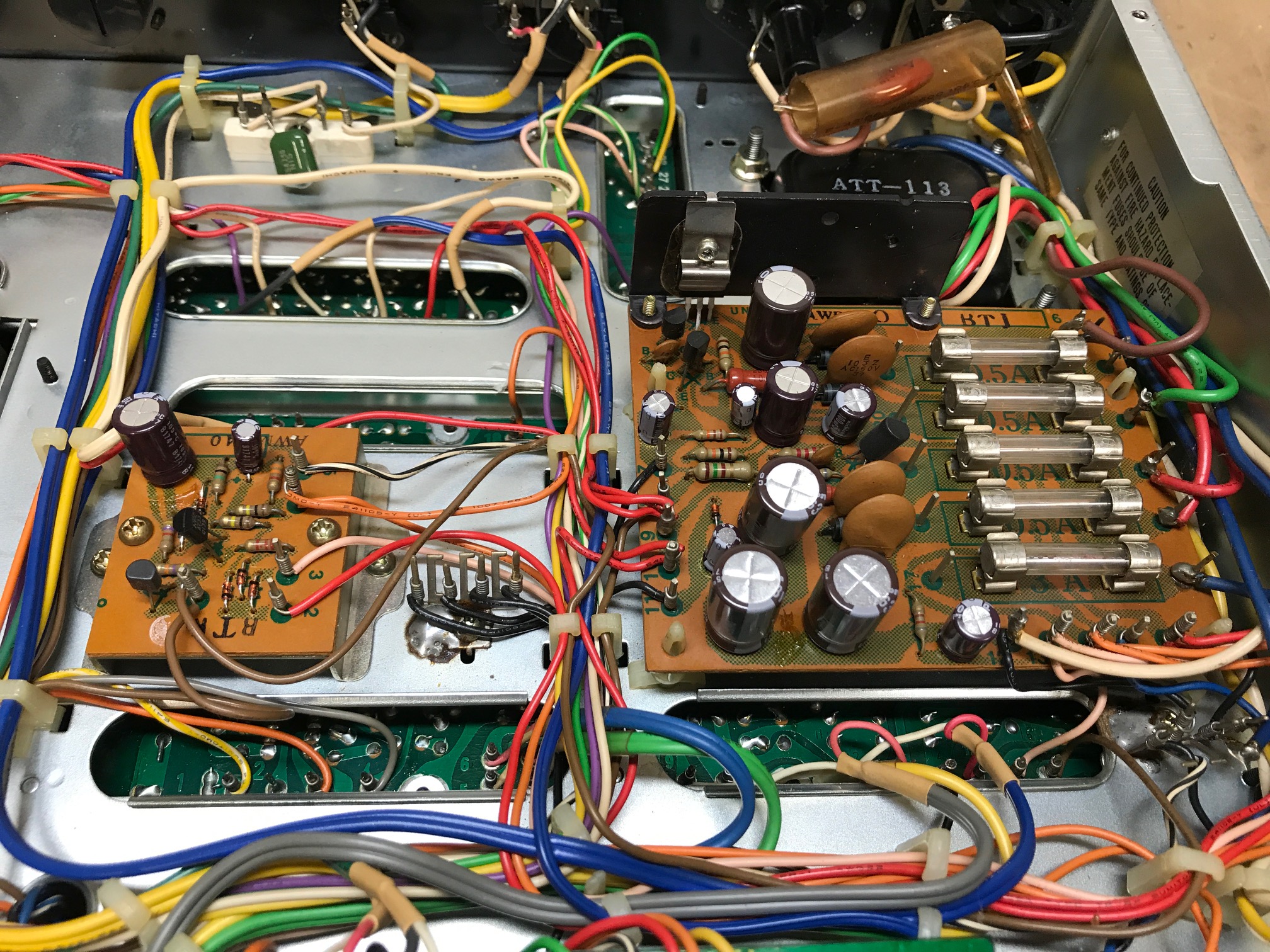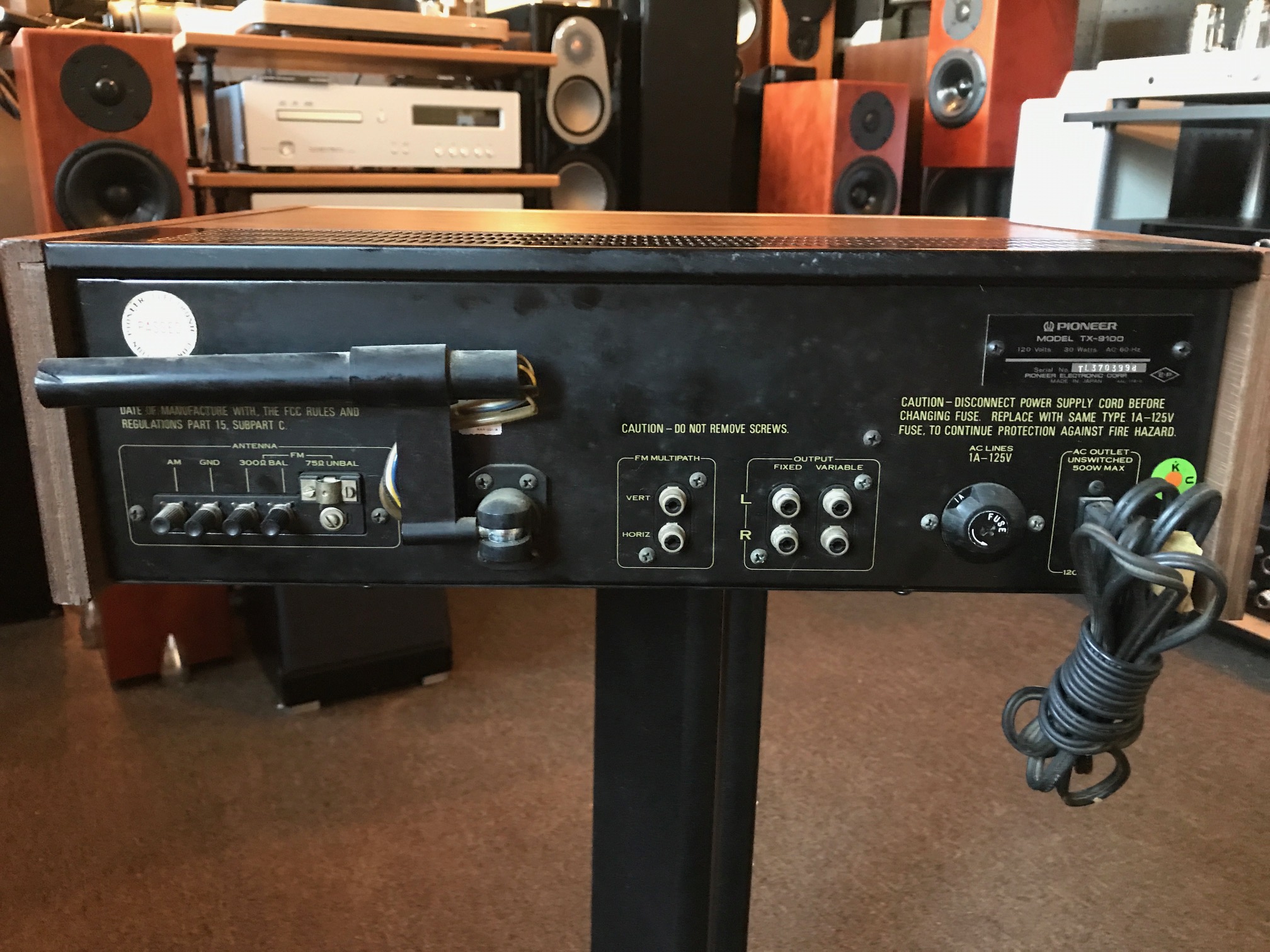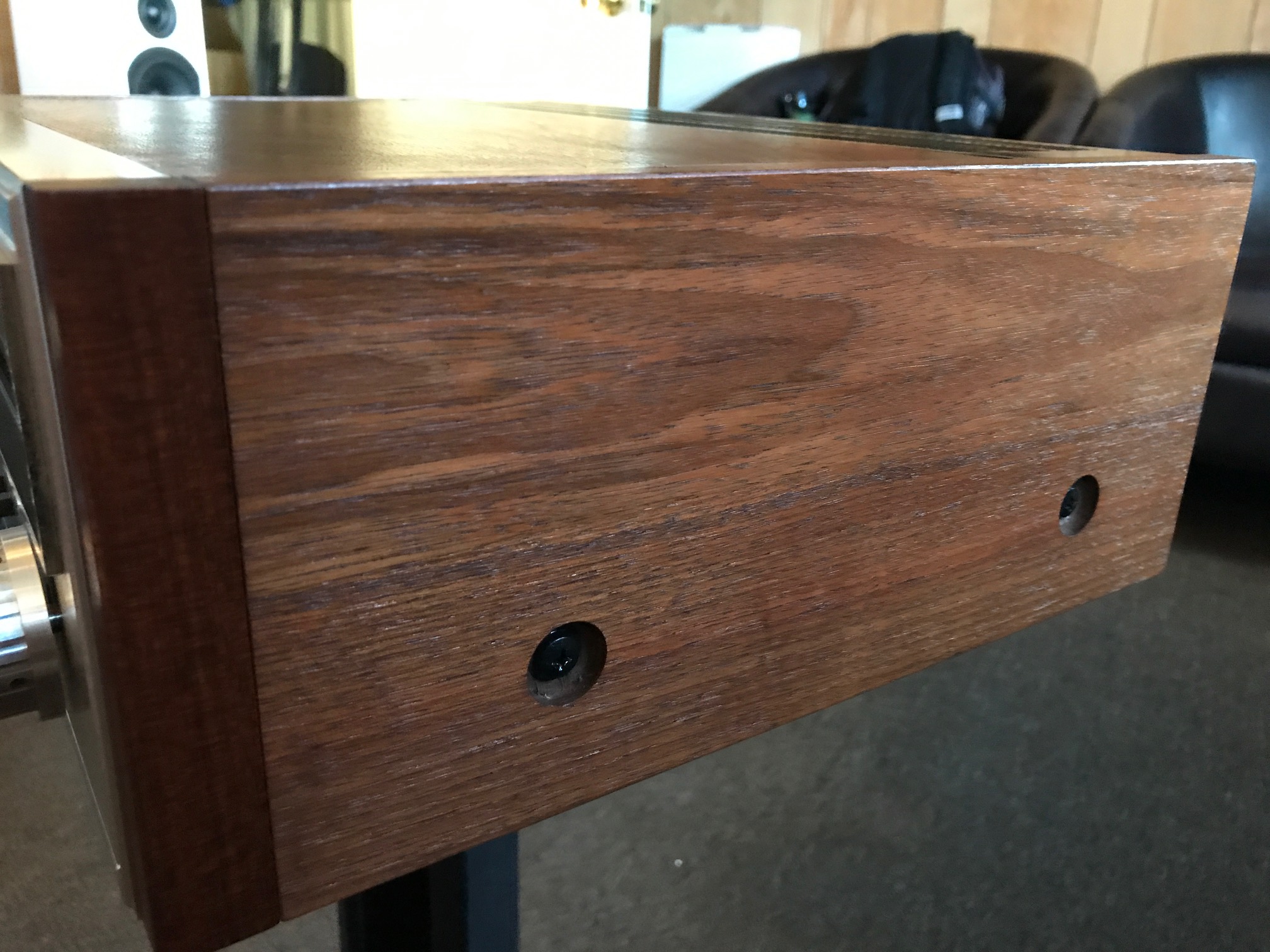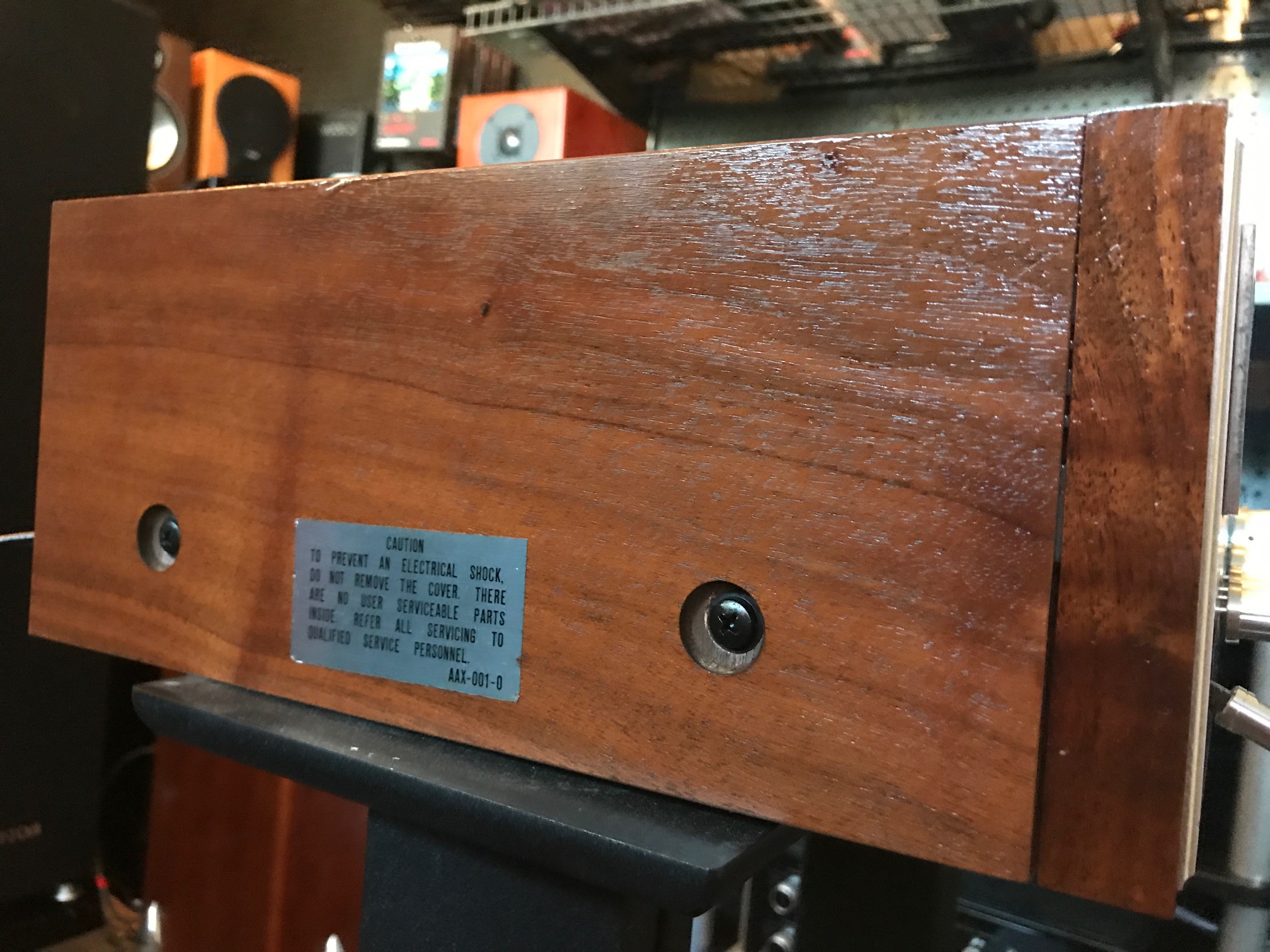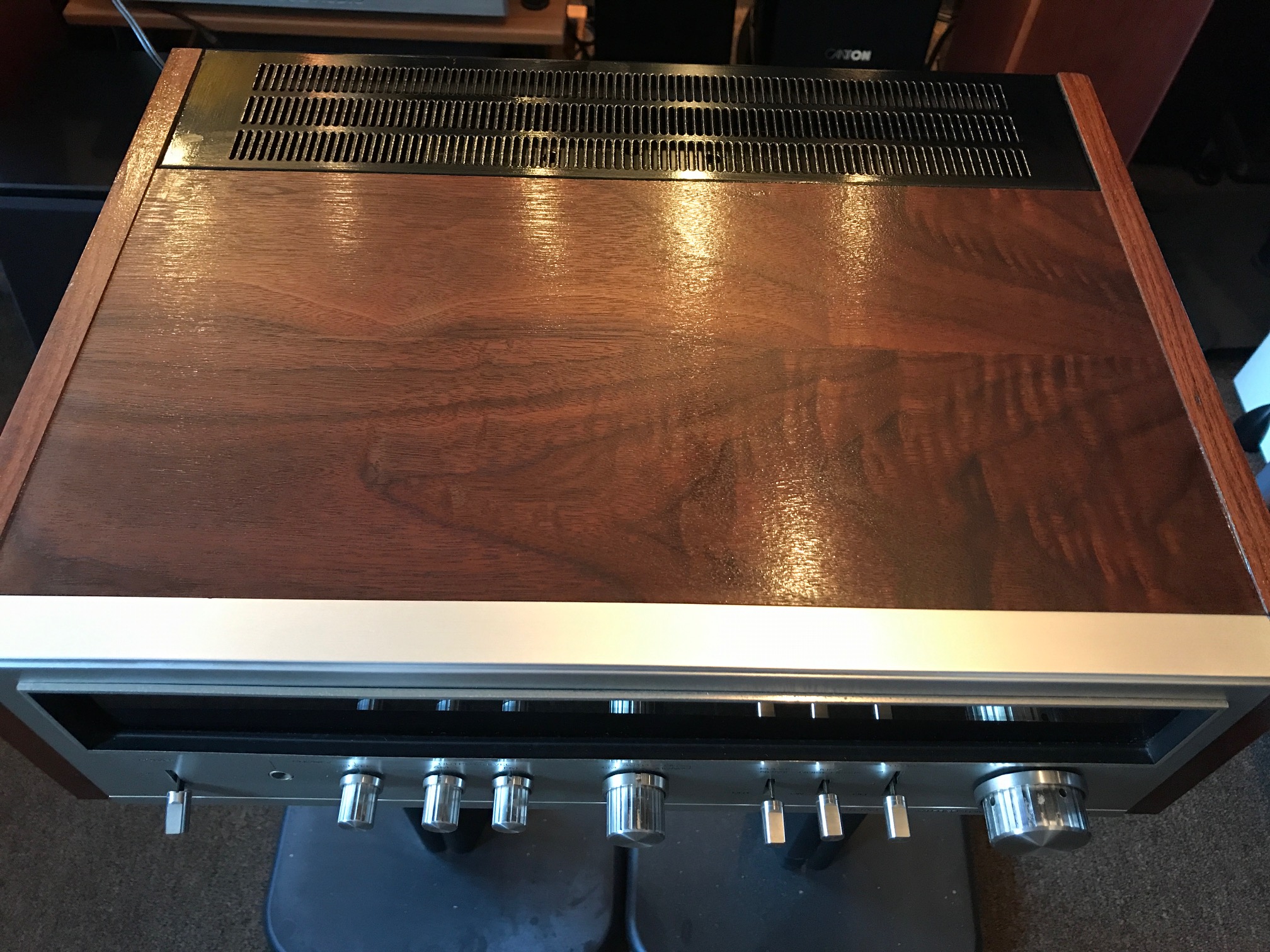 Pioneer TX-9100 Stereo FM/AM Tuner
This is one of the best tuners that Pioneer ever produced, and up there with some of the best tuners in general. This unit was traded in along with the matching Pioneer SA-9100 integrated amp. The amplifier was restored and sold fast enough for us to not even get a chance to restore this to go with it. It sat around for a bit because we forgot about it.
We dug it out last week and recapped the power supply, the muting circuit, and the headphone amplification section. The tuner section was working great and still aligned, so we didn't mess with it. It pulls in stations in stereo very well. All the lighting was switched to LEDs and the controls and the unit were cleaned as well. The best part about this unit was how well the walnut case cleaned up with a little work. Probably the nicest wood case on any vintage unit that has come through the store.
This is ready to be enjoyed, and can be demoed in our showroom!
*****SOLD*****
From HiFiEngine:
The TX-9100 is Pioneer's finest professional FM/MW stereo tuner.
It has an outstanding FM front end section with dual gate MOS FETs, 5 gang variable capacitor and 2 stage RF amplifiers. Phase linear ceramic filters are used in the FM IF section for excellent selectivity and phase characteristics, and a unique PLL MPX circuit that improves stereo separation.
Special features include a pulse noise suppressor, 2 step FM muting switch, multipath output terminals, MPX noise filter, independent AM and FM output level controls, headphone output jack, dual meter tuning system and linear dial scale.
Specifications:
Specifications:
Type: Mono/Stereo Tuner
Tuning Bands: FM, MW
Tuning Scale: Analogue
Sensitivity: 1.5uV (FM), 300uV (MW)
Signal to Noise Ratio: 75dB (FM), 50dB (MW)
Distortion: 0.3% (FM)
Selectivity: 90dB (FM), 40dB (MW)
Frequency response: 20Hz to 15kHz (FM)
Output: 650mV
Semiconductors: 6 x FET, 9 x IC, 35 x transistors, 27 x diodes
Dimensions: 430 x 138 x 345mm
Weight: 8.9kg
Year: 1974