For sale is a classic Pioneer SX-950 stereo receiver, electronically restored and in great condition. This unit was restored in our store! Check out the full restoration thread HERE.
This unit has had all the electrolytics replaced with audio quality components.
(Main filter capacitors, power supply, protection, power amp, preamp, tone amp, and phono preamp boards all redone)
Commonly troublesome diodes and transistors were replaced with high quality modern equivalents.
Flyback diode added to relay circuit.
Output transistors cleaned and new thermal paste added.
The controls were all flushed clean with DeOxit.
The wood case was restored to its natural looking finish.
The unit was realigned for D.C. offset and Bias to factory specs, with brand new high quality trim pots.
The dial lamps and all indicators were replaced with LEDs to prevent heat and prolong life and reliability.
The am/fm section was left original as it was working.
Great condition for its age, see pictures.
After the unit was restored and re-aligned, it was play tested fo many hours to insure perfect operation. 

***SOLD***

Come in and give it a listen before you buy! OR we can ship it safely to you!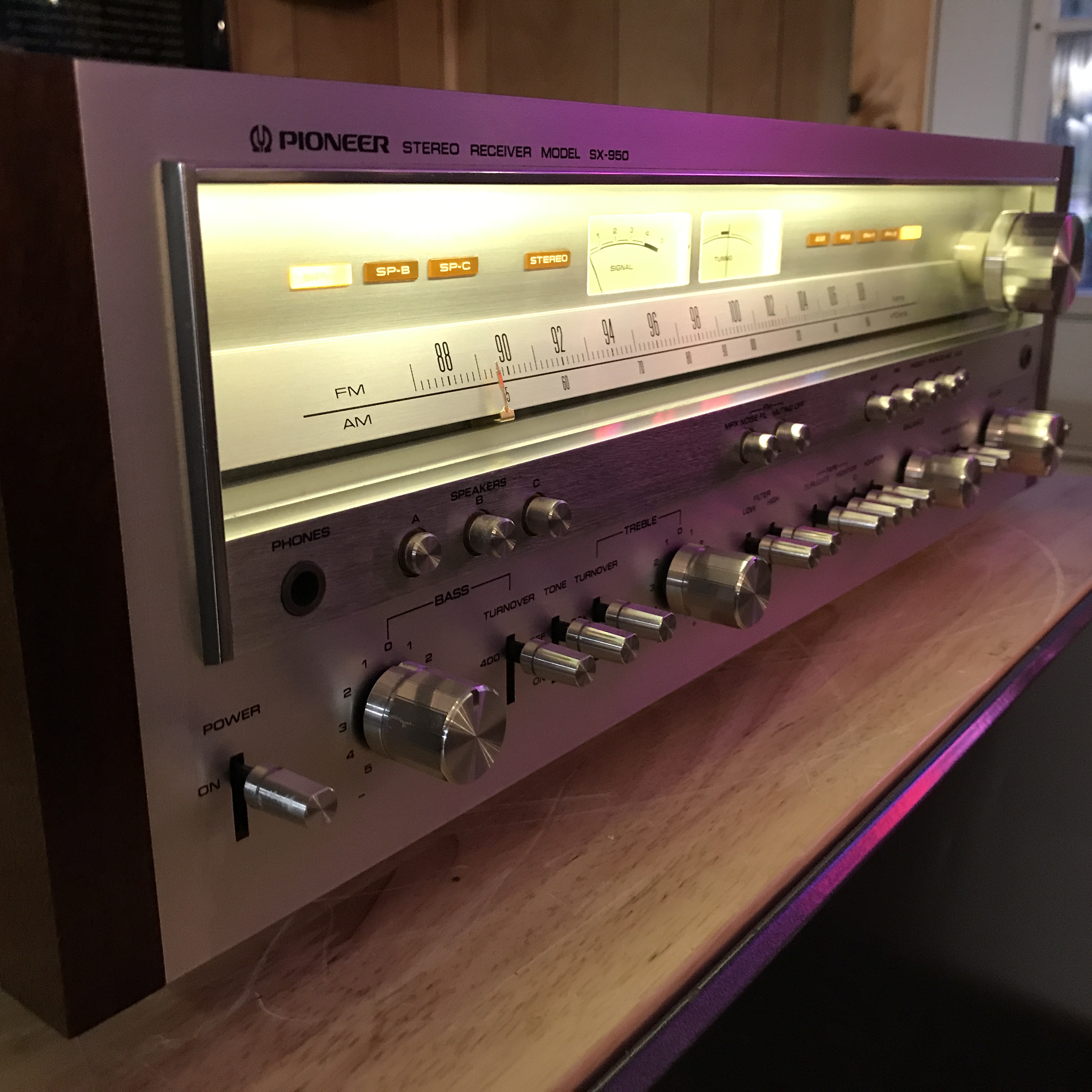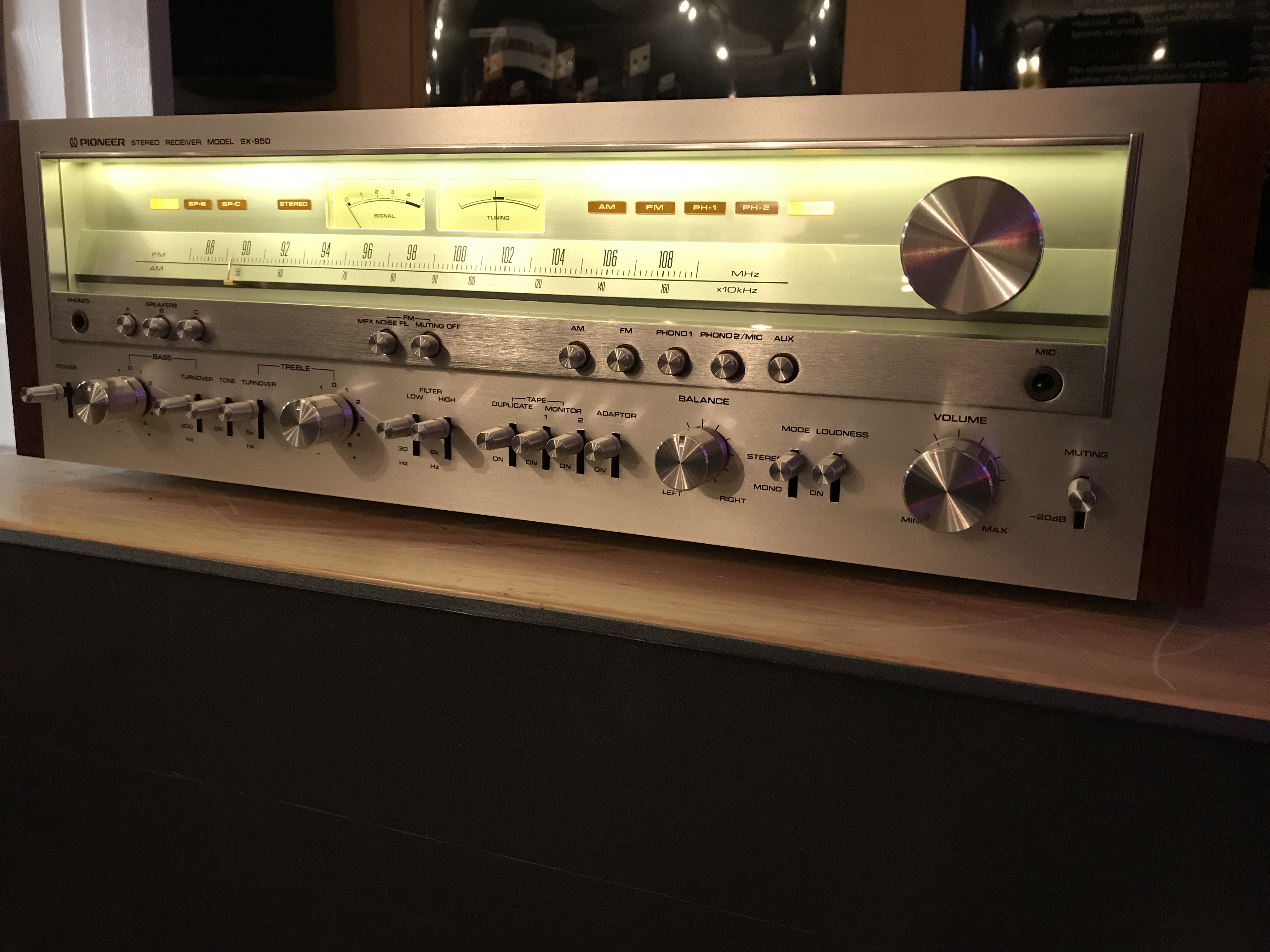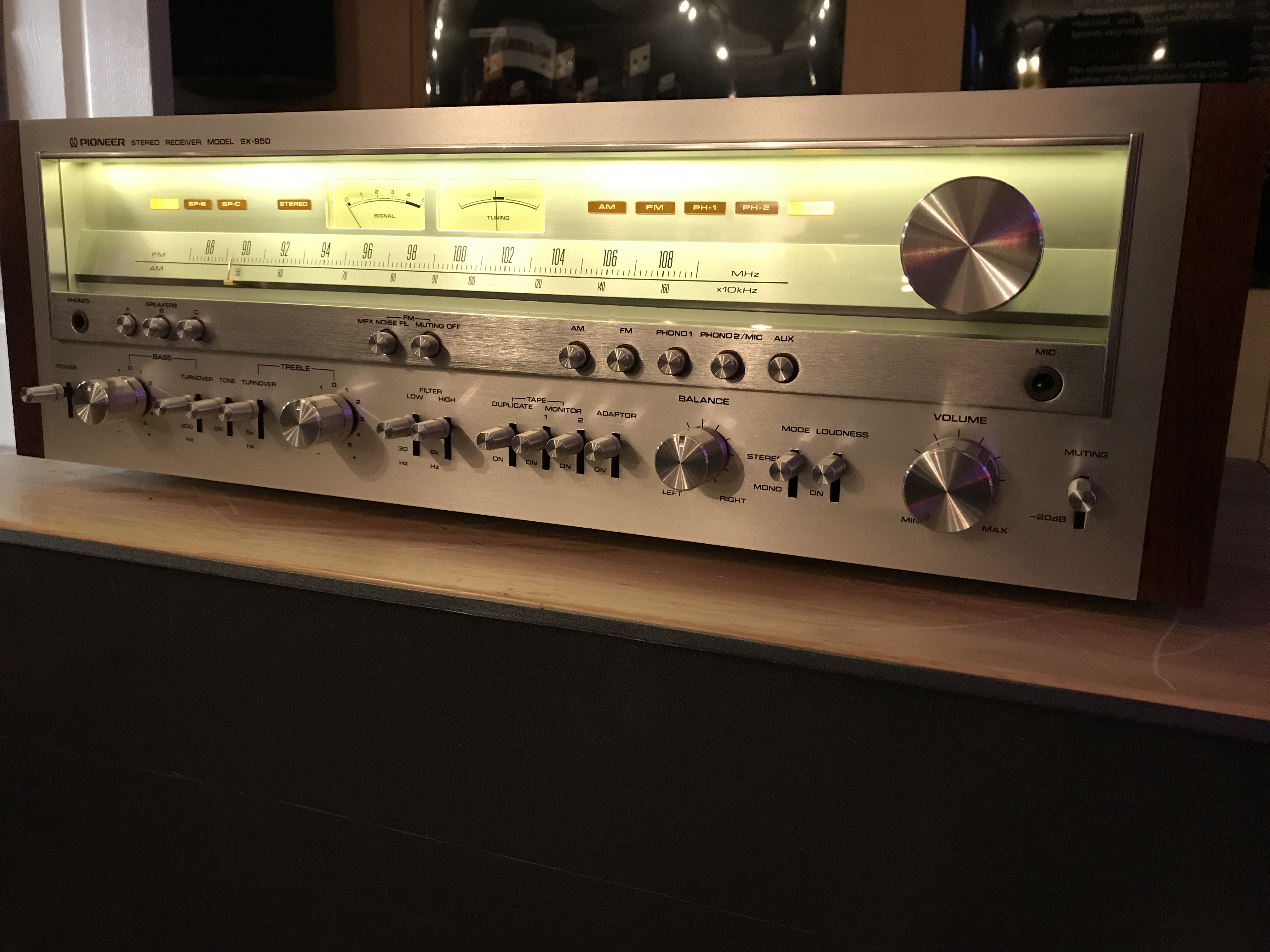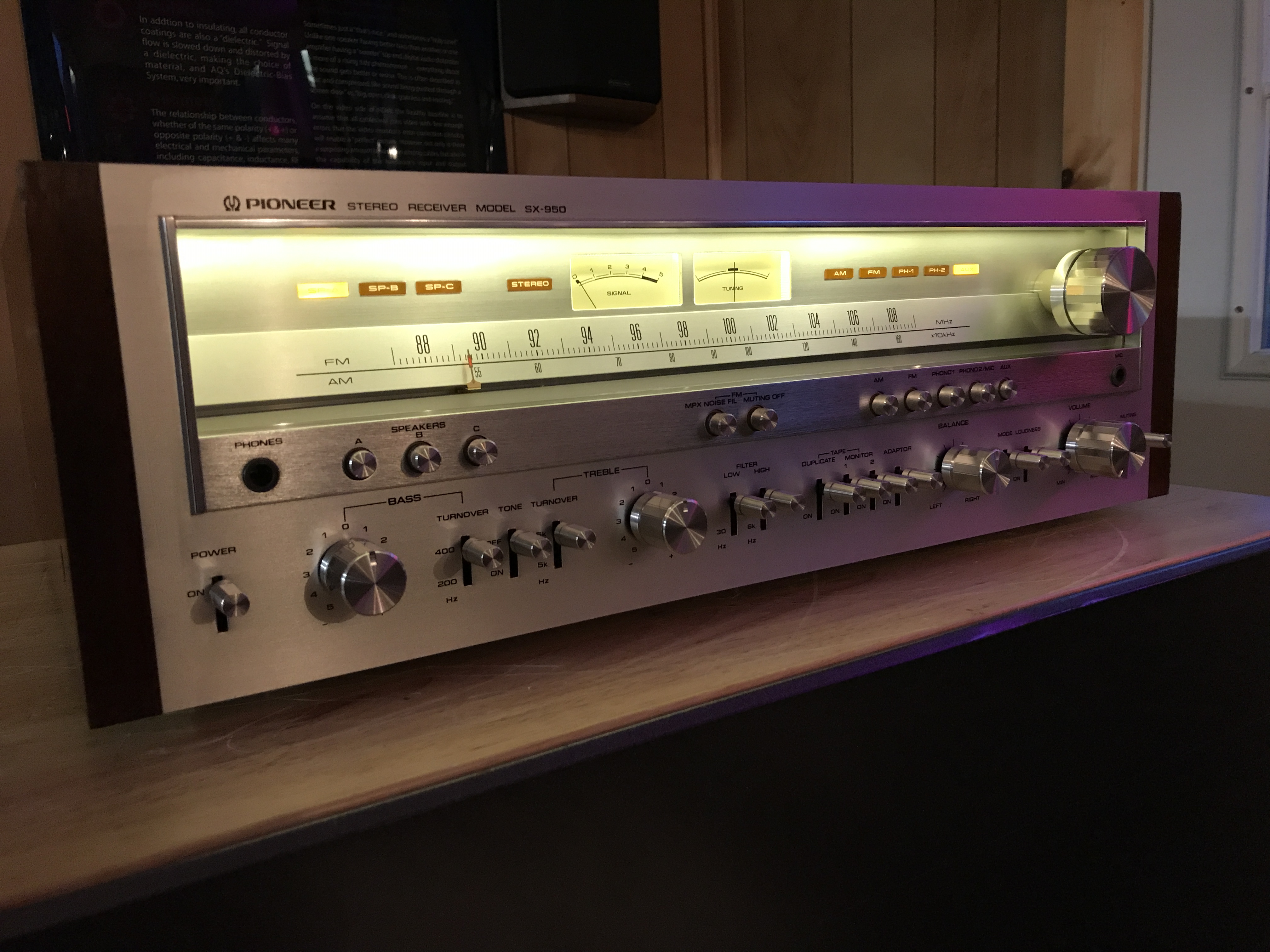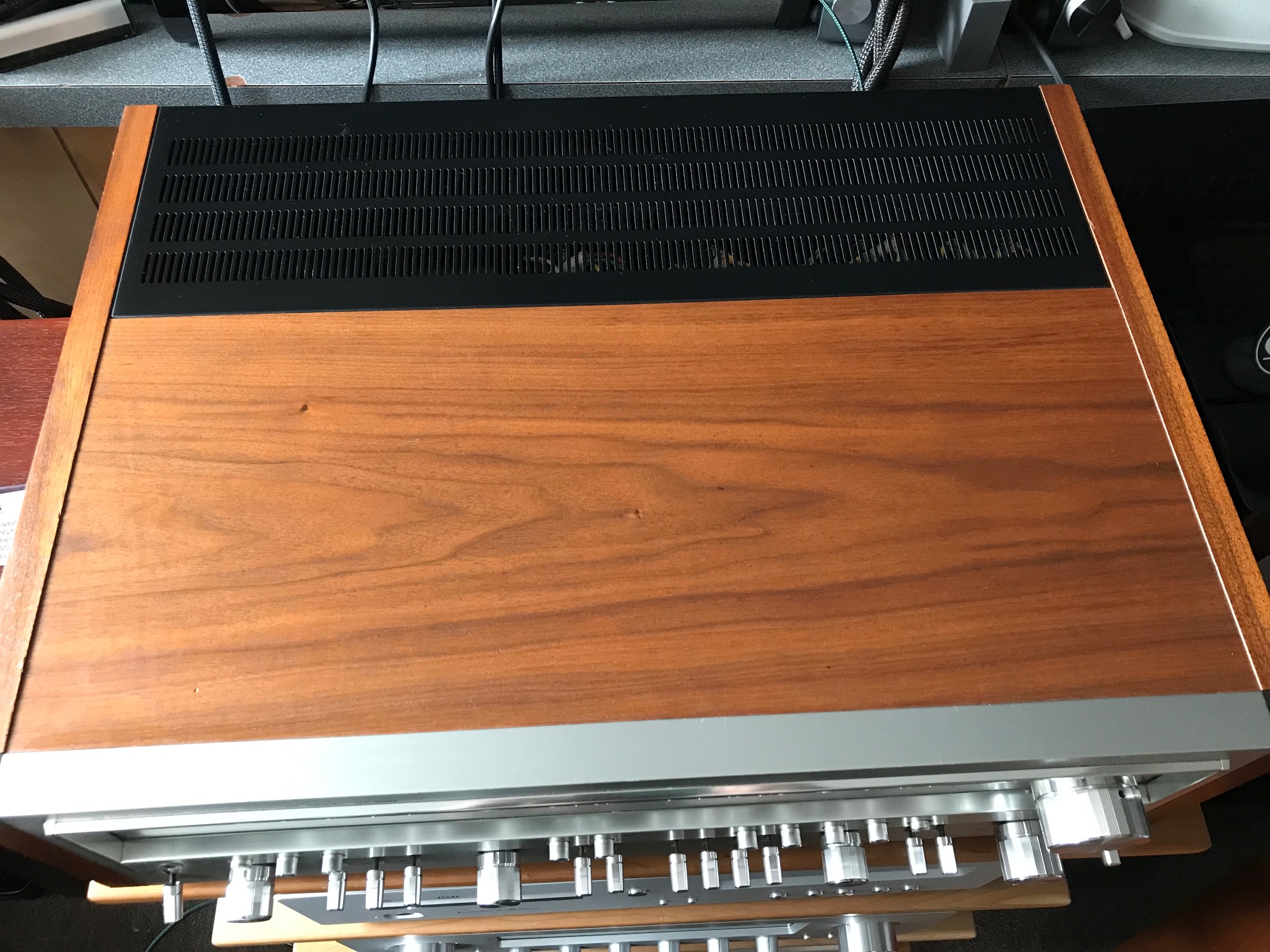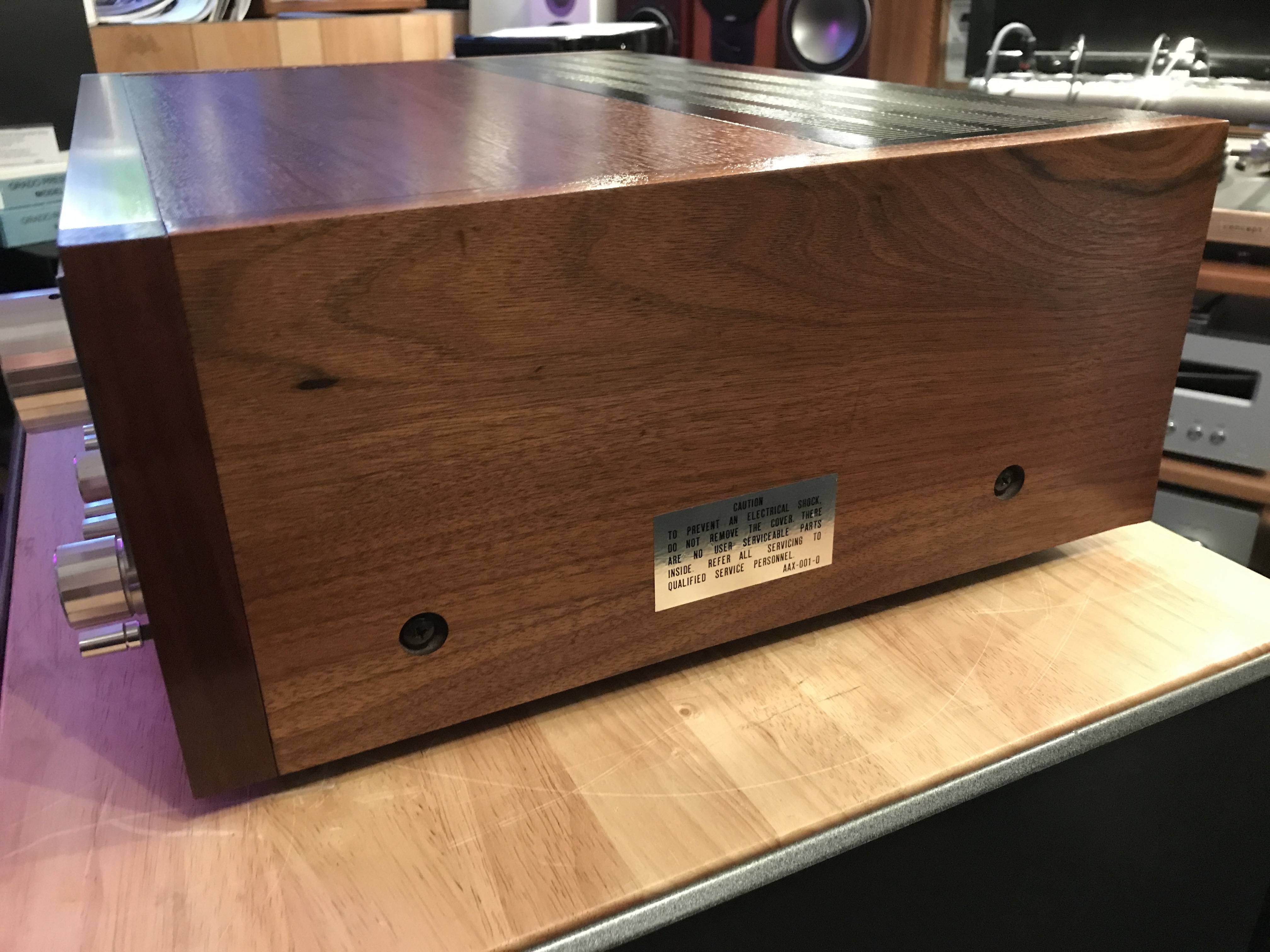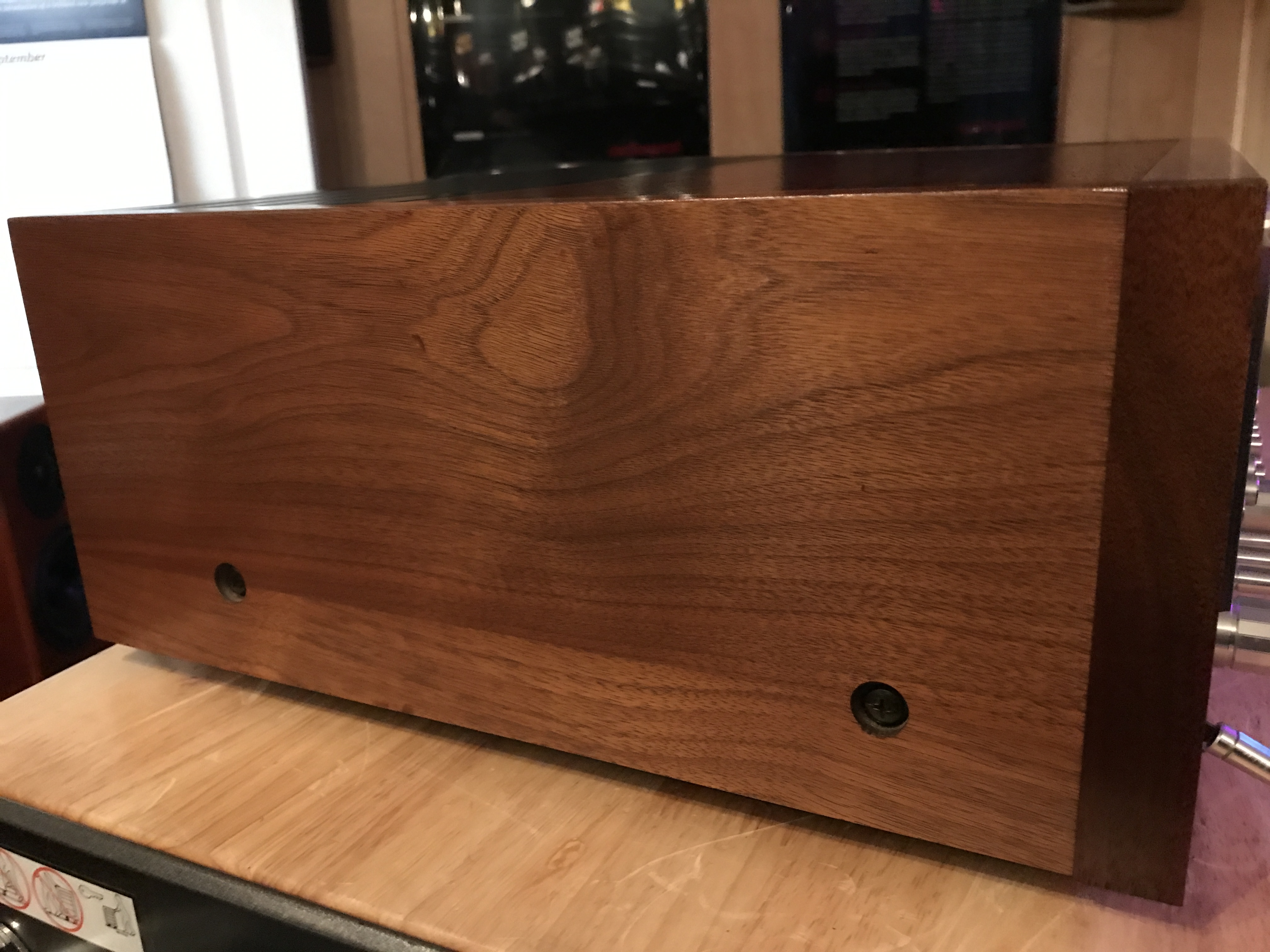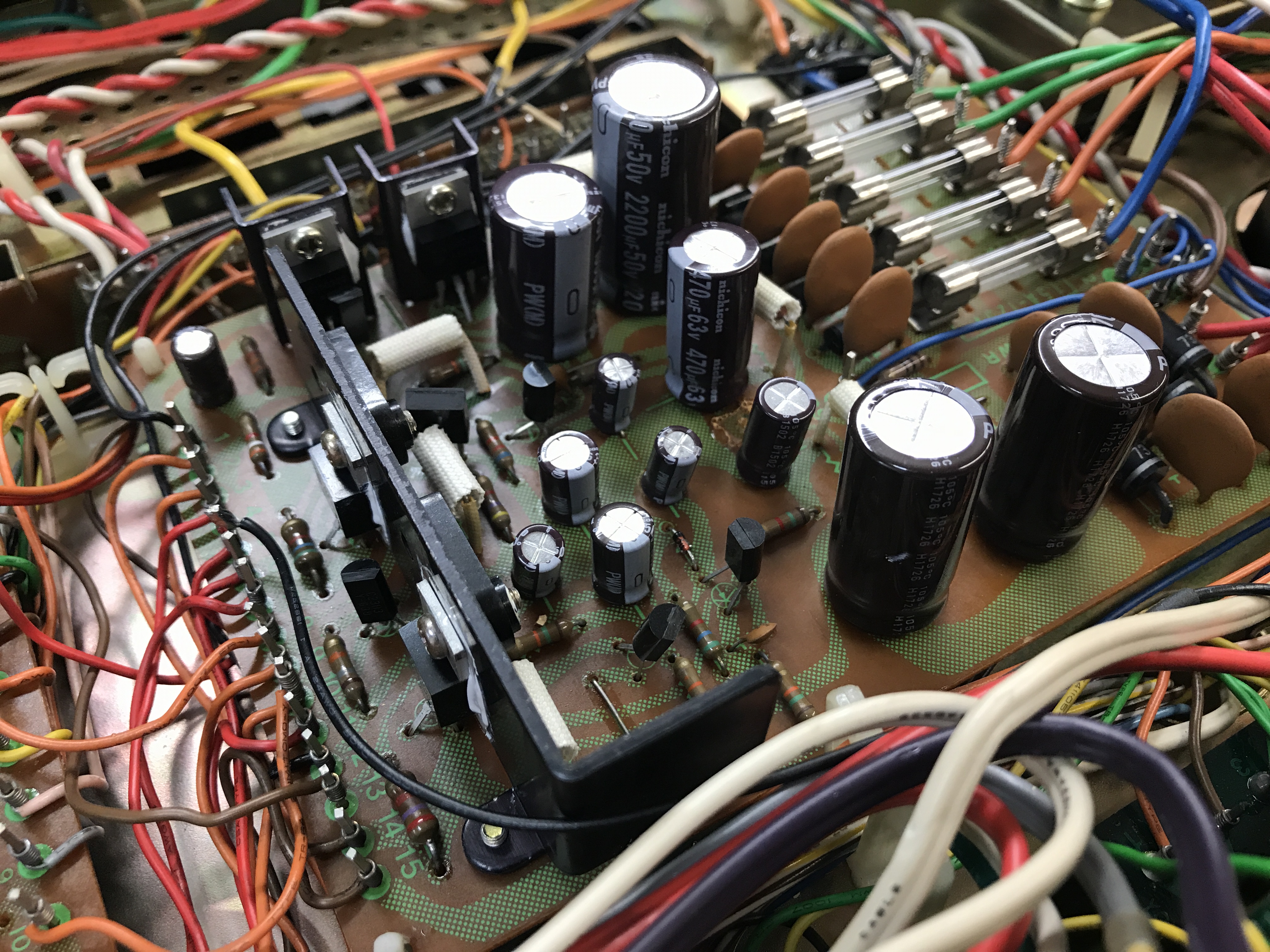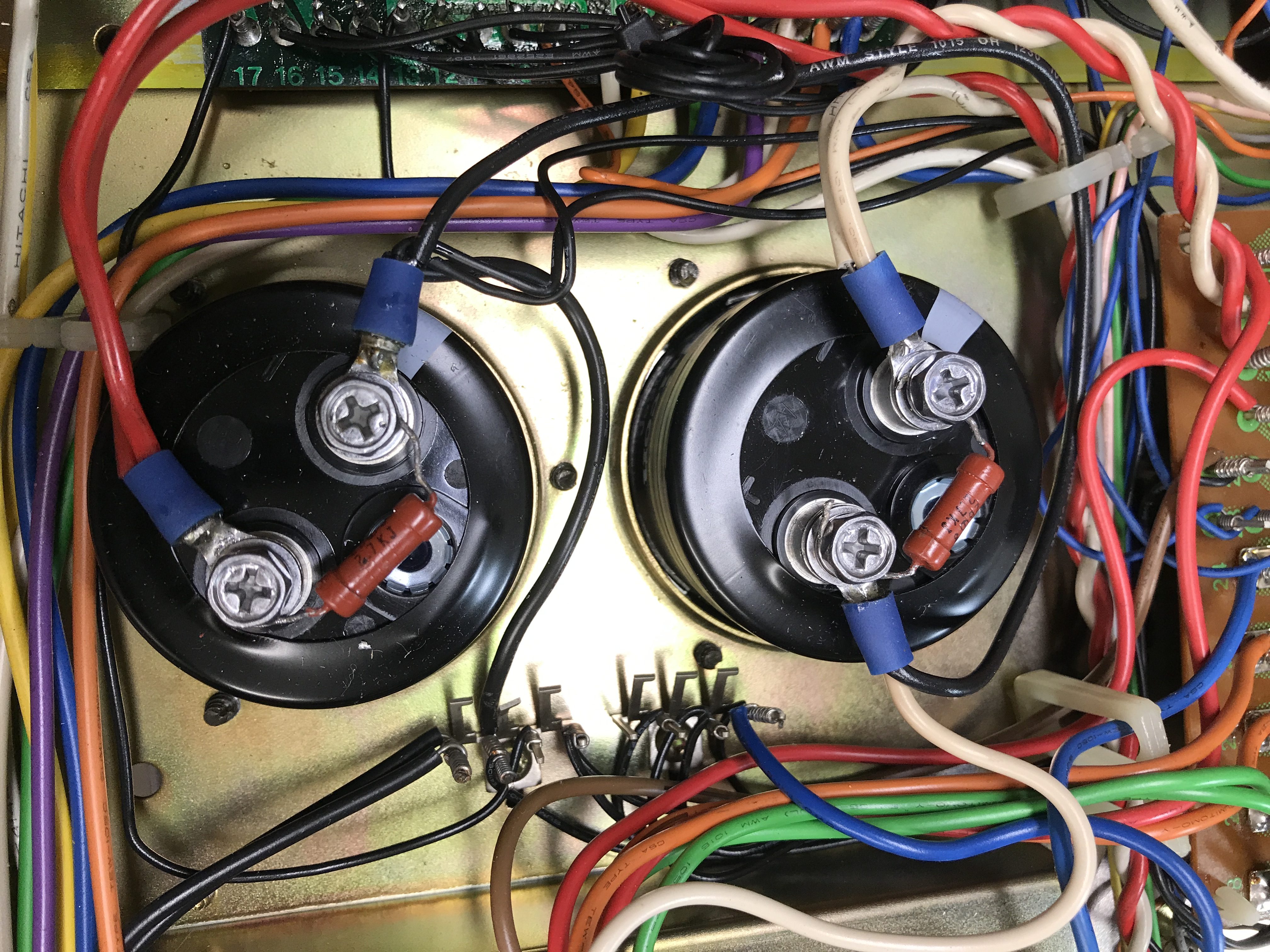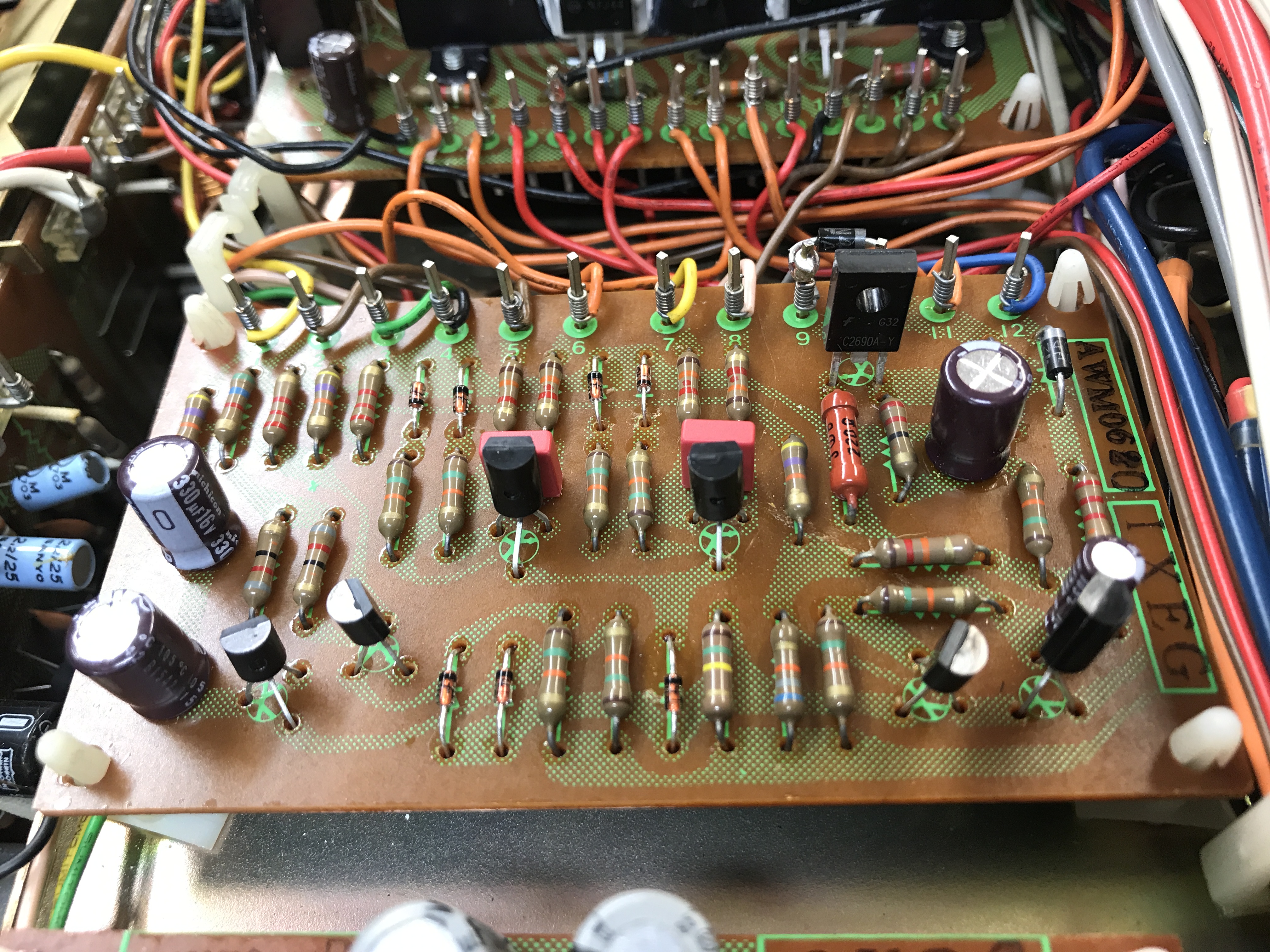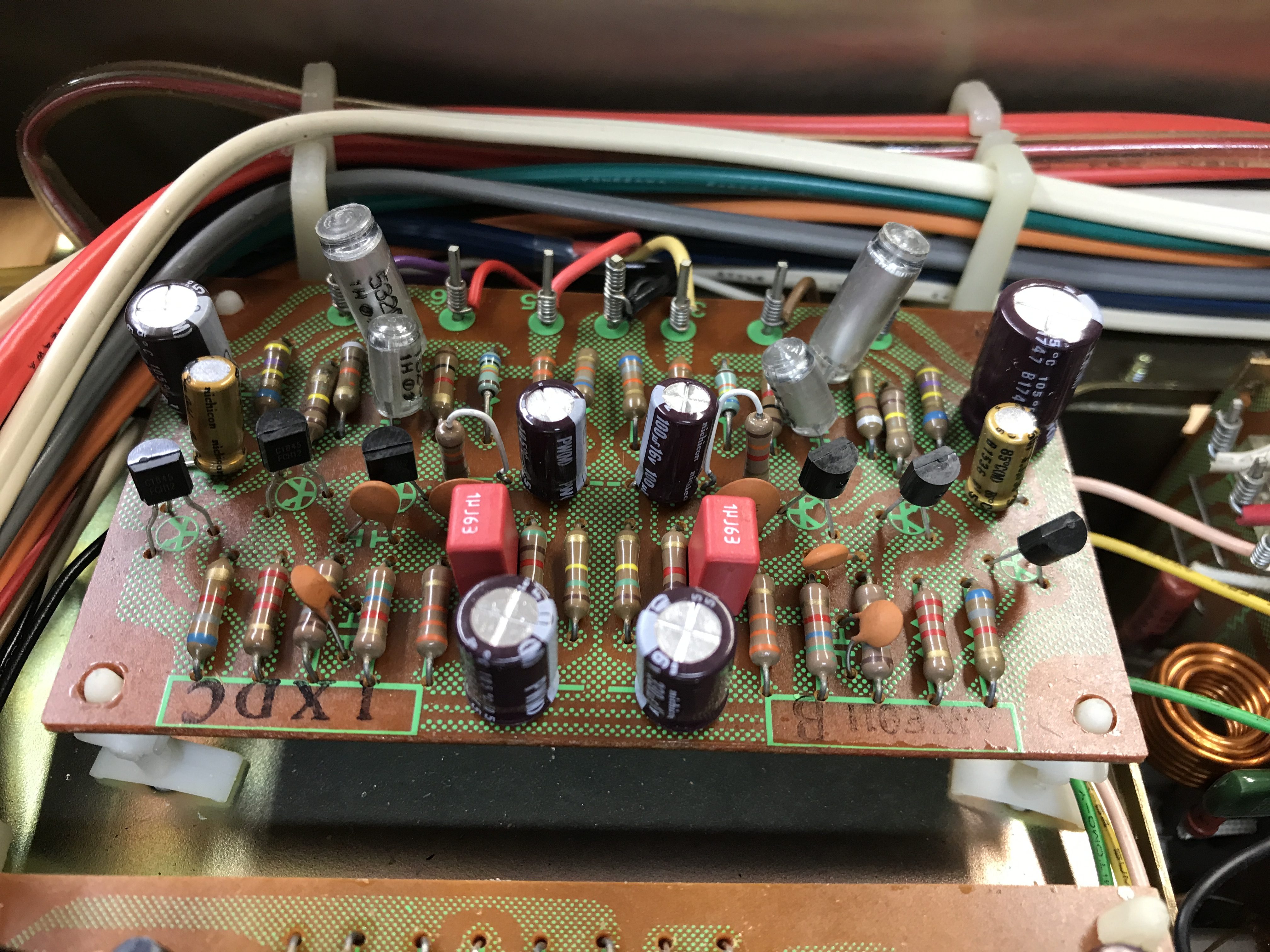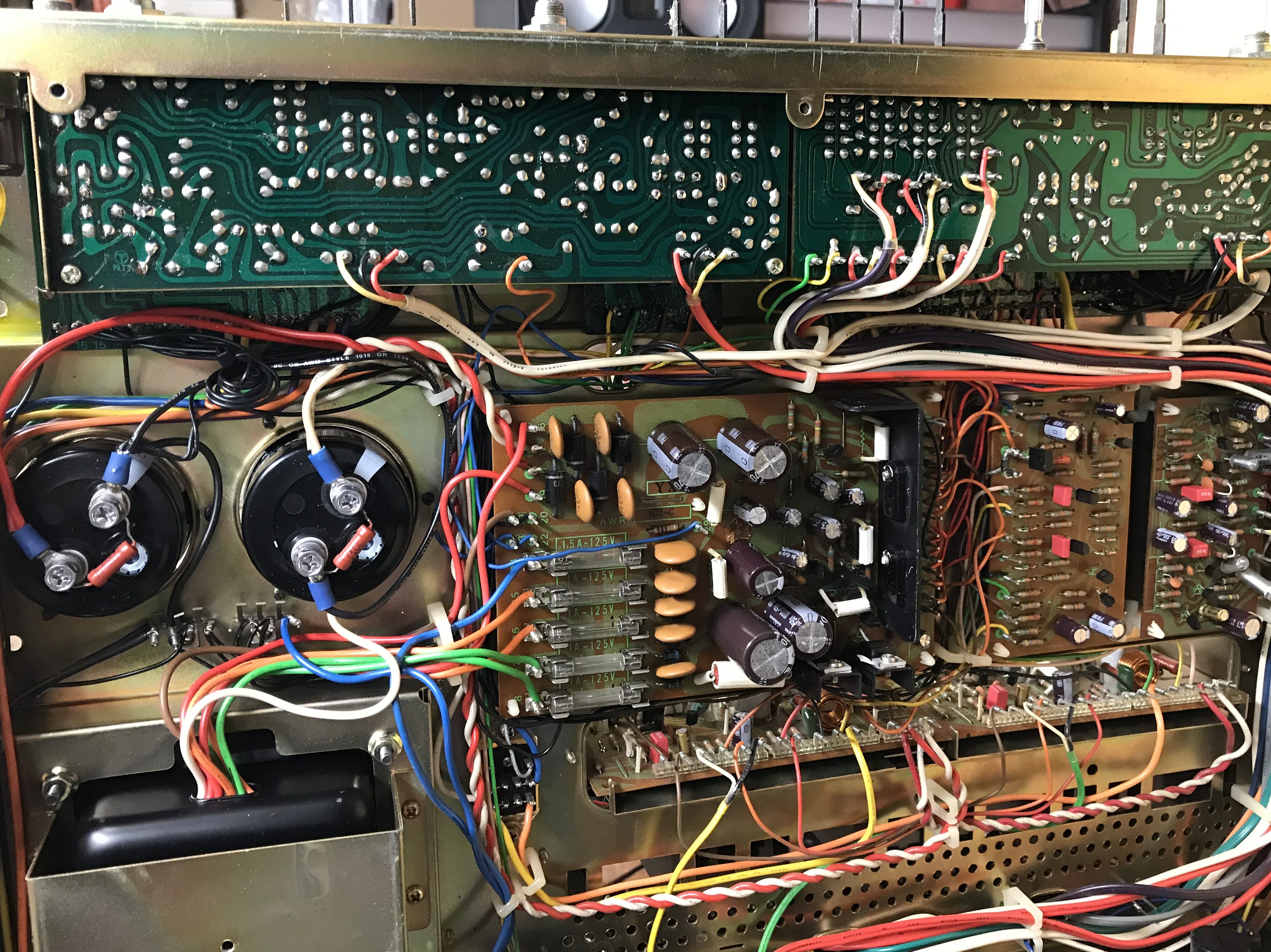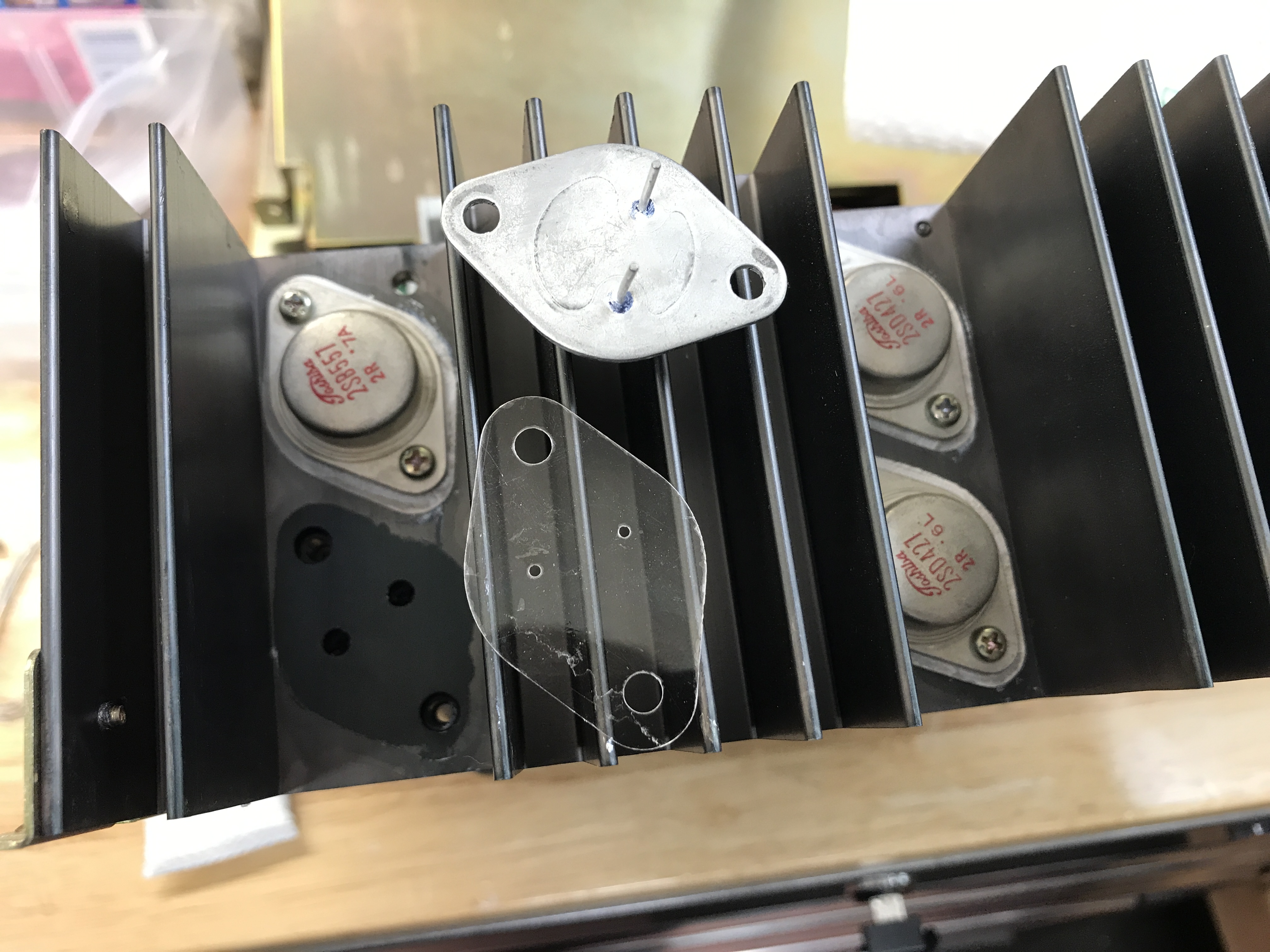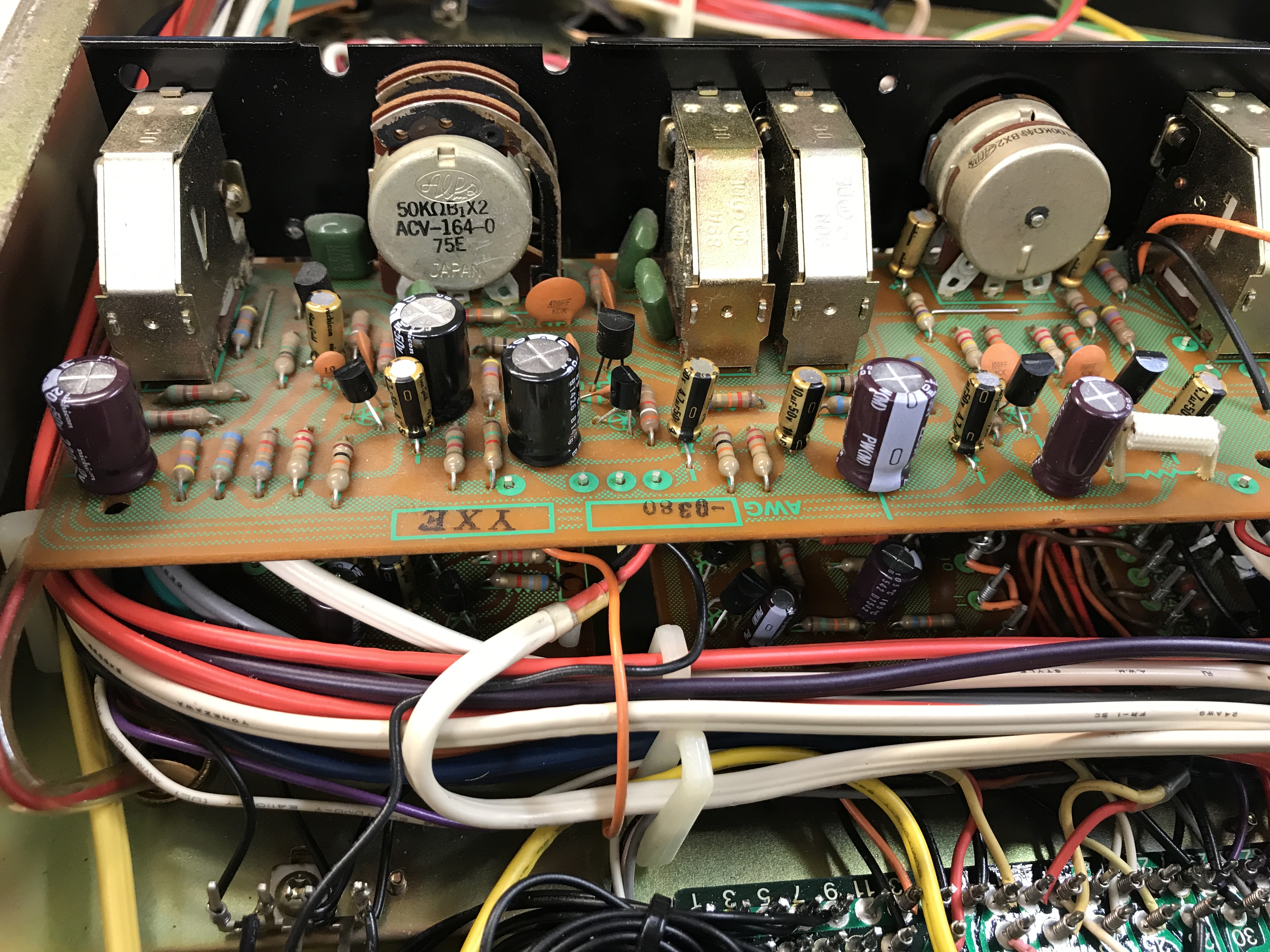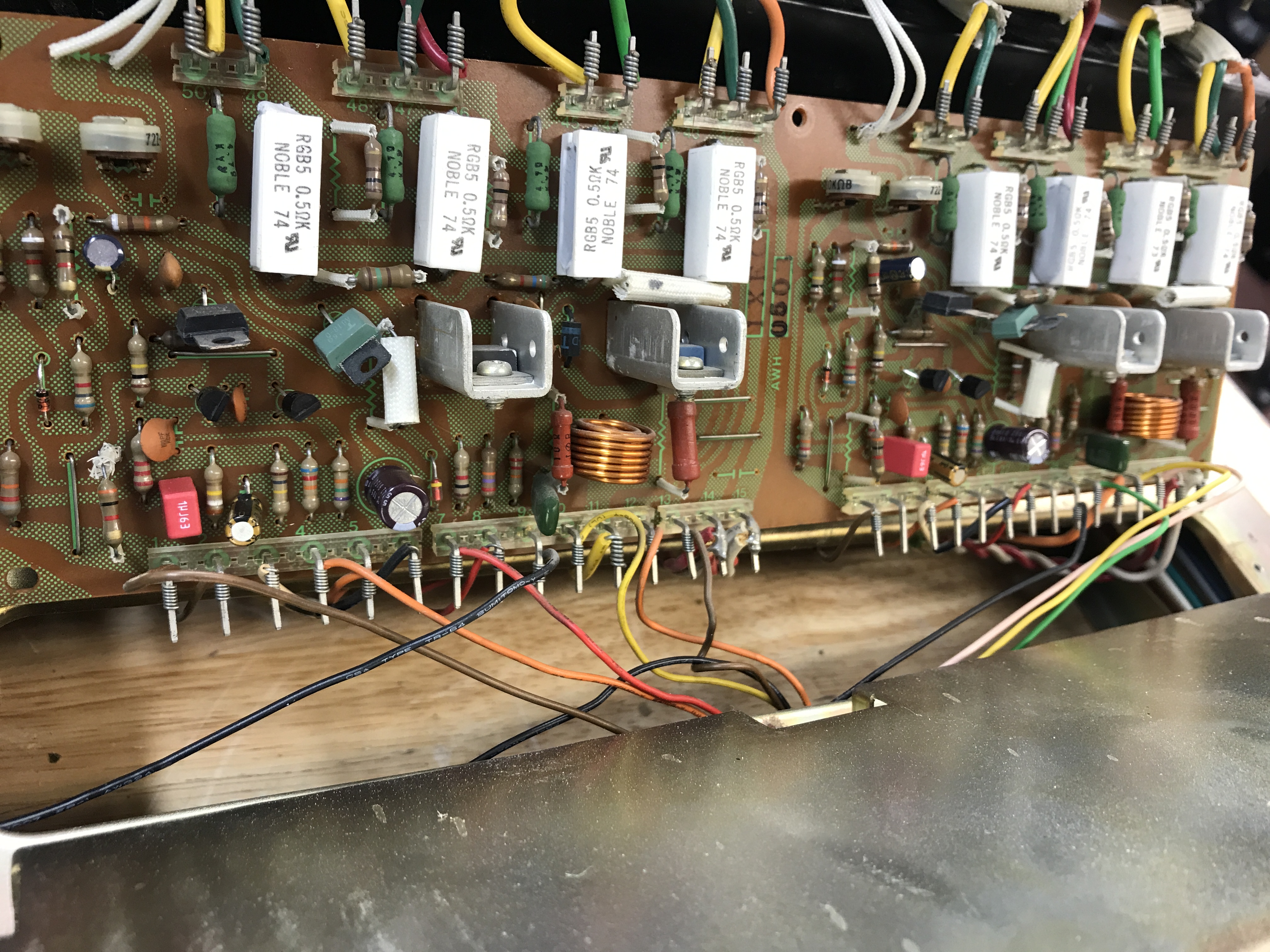 From HiFiEngine:

High power and extraordinary FM sensitivity in an advanced circuitry AM/FM receiver.

How much AM/FM receiver can you get for a pleasantly modest investment? Try the Pioneer SX-950 on for size.

This distinctive package of plenty includes up-to-the-minute circuitry throughout its handsome construction, and then gives plenty of power to boot: continuous power output of 85 watts per channel min RMS at 8 ohms, from 20 Hertz to 20,000 Hertz with no more than 0.1% total harmonic distortion.

But big power is only one important attribute of this new receiver – you also get an FM front end that performs with outstanding stability and sensitivity, thanks to the use of a pair of dual gate MOS FETs in its RF amplifier and mixer, an advanced FM IF section that includes three 2-element ceramic filters and a large scale integrated circuit, plus a multiplex section for FM stereo broadcasts that uses the innovative and advanced phase-locked loop IC for excellent separation characteristics.

The result is a flawless kind of sound that is unmatched in tonal quality by any comparably-priced receiver now on the market, plus the radiant good looks of Pioneer design and human engineering. The SX-950 by Pioneer: Something extra everywhere.

Specifications:
Tuning range: FM, MW
Power output: 85 watts per channel into 8Ω (stereo)
Frequency response: 15Hz to 40kHz
Total harmonic distortion: 0.1%
Damping factor: 25
Input sensitivity: 6.5mV (mic), 2.5mV (MM), 150mV (DIN), 150mV (line)
Signal to noise ratio: 75dB (MM), 90dB (line)
Output: 150mV (line), 30mV (DIN), 1V (Pre out)
Speaker load impedance: 4Ω (minimum)
Semiconductors: 4 x FET, 4 x IC, 55 x transistors, 36 x diodes
Dimensions: 526.6 x 173 x 411.5mm
Weight: 19.1kg
Accessories: FM T-type antenna