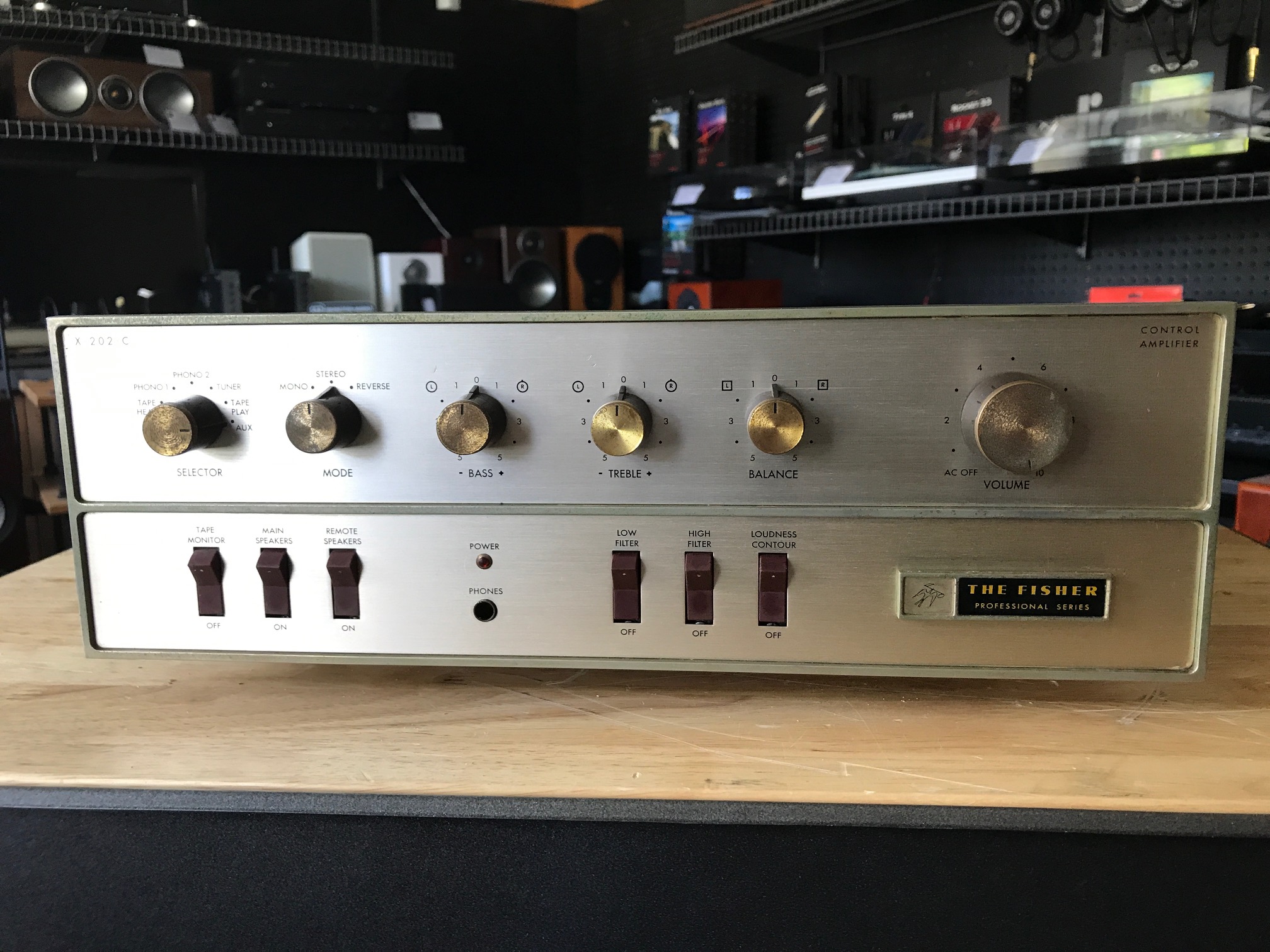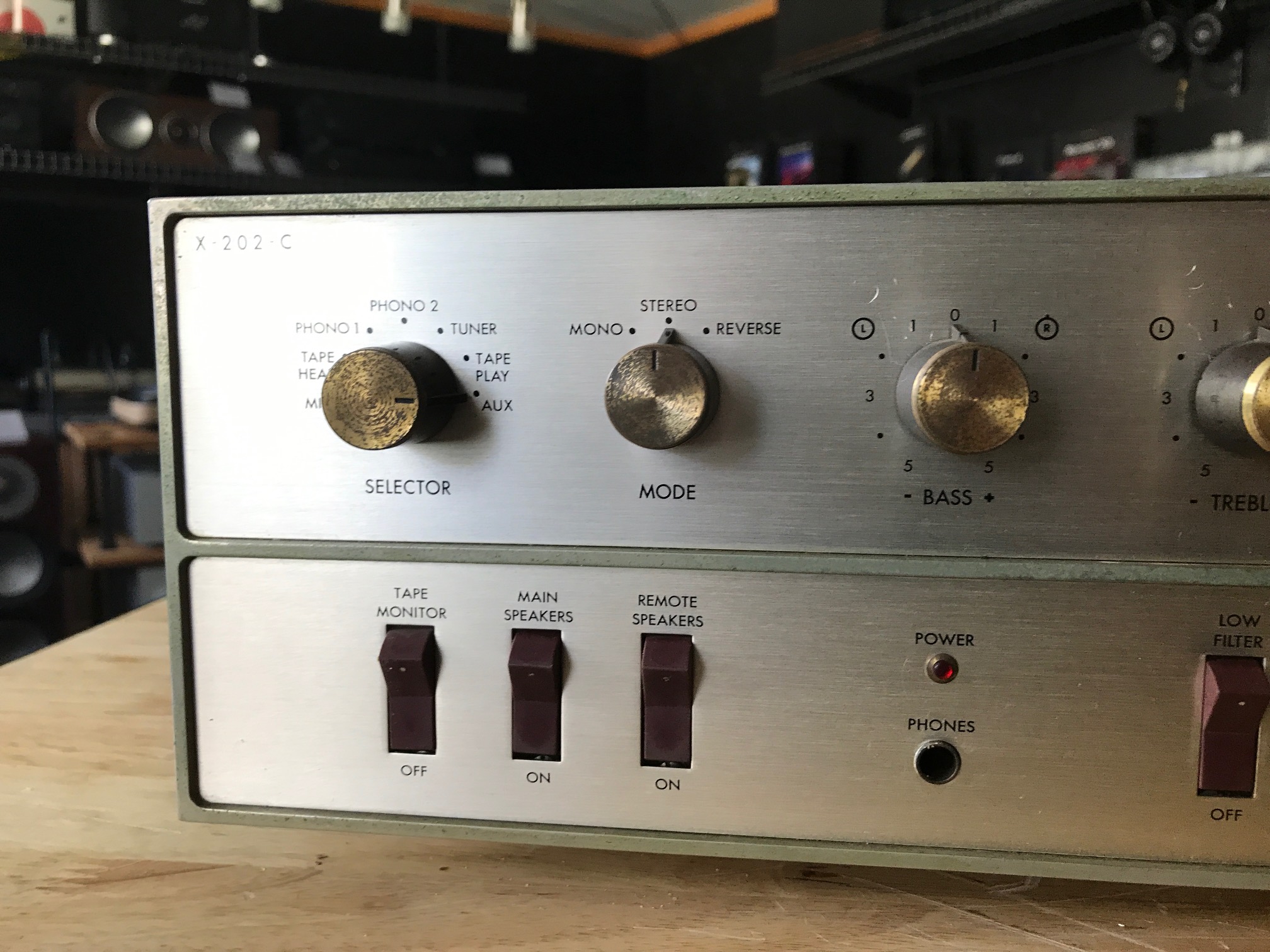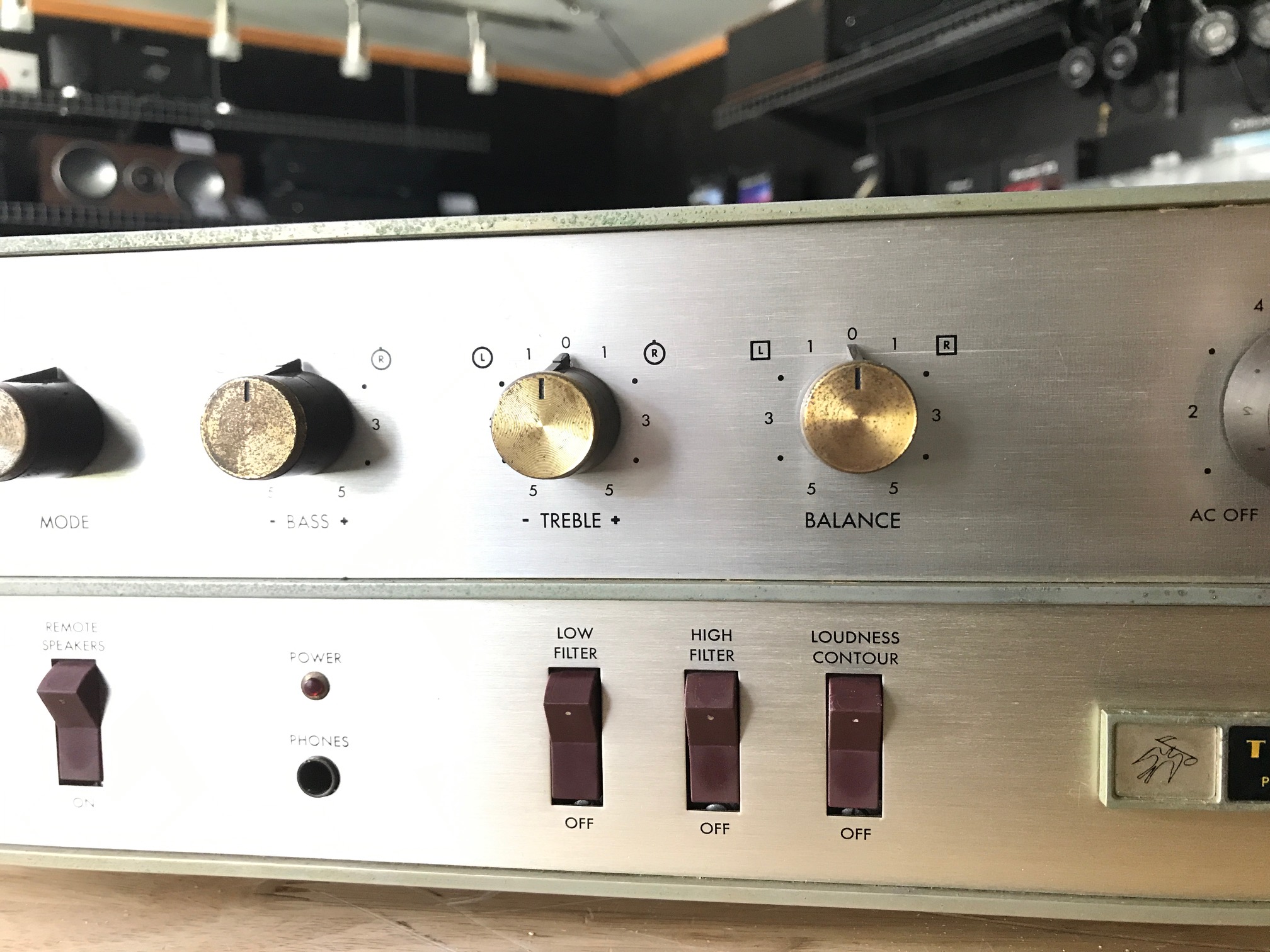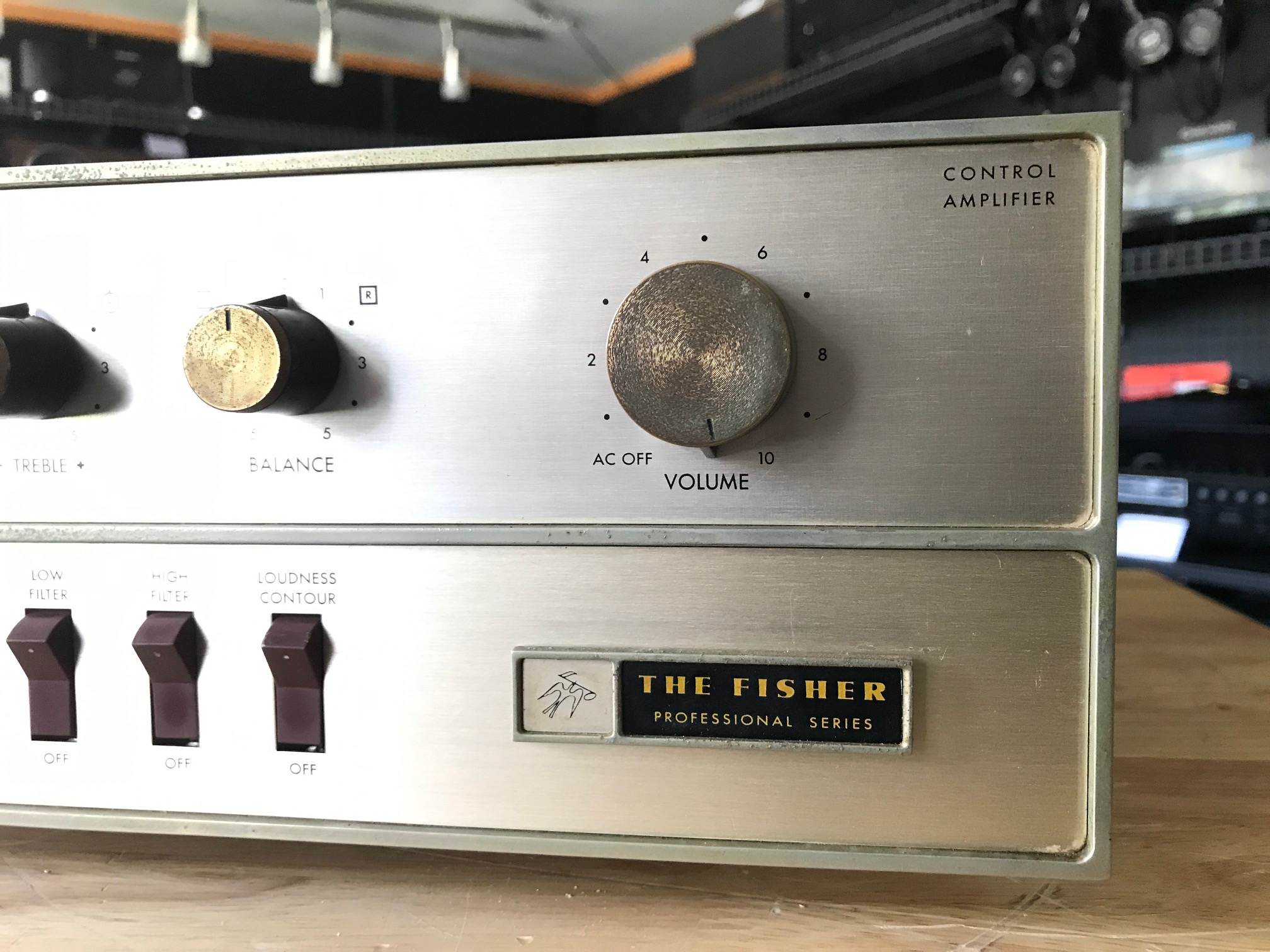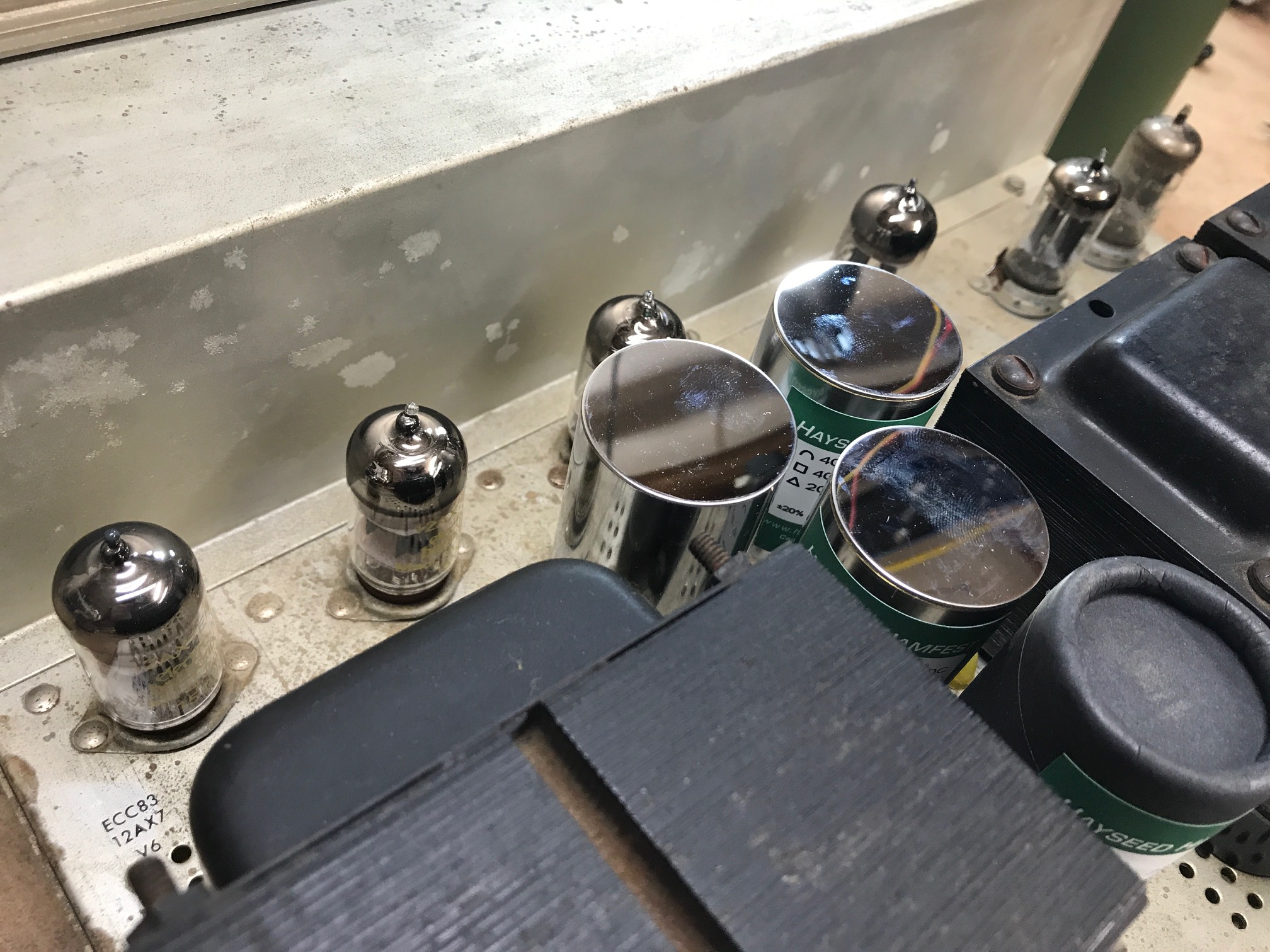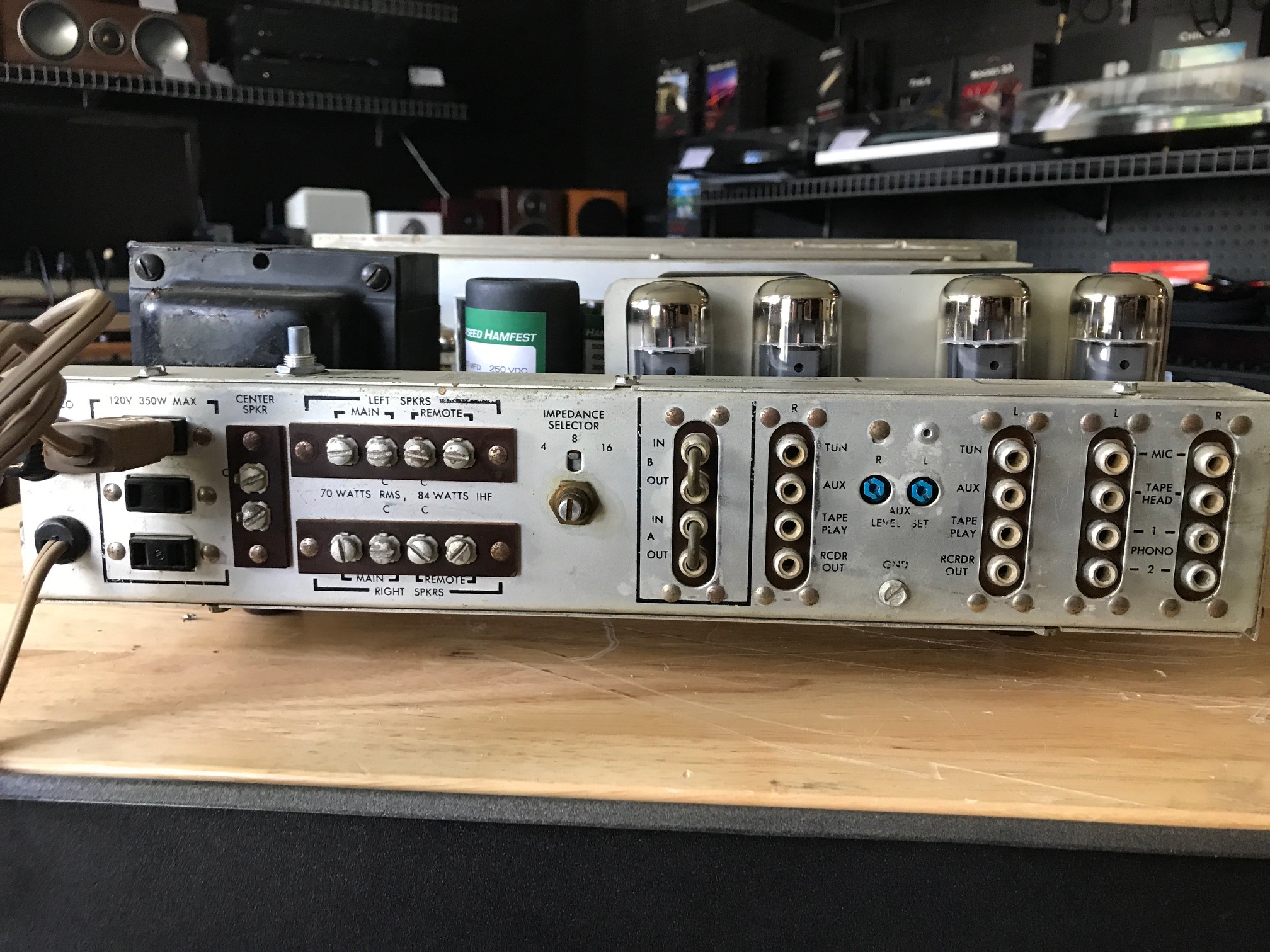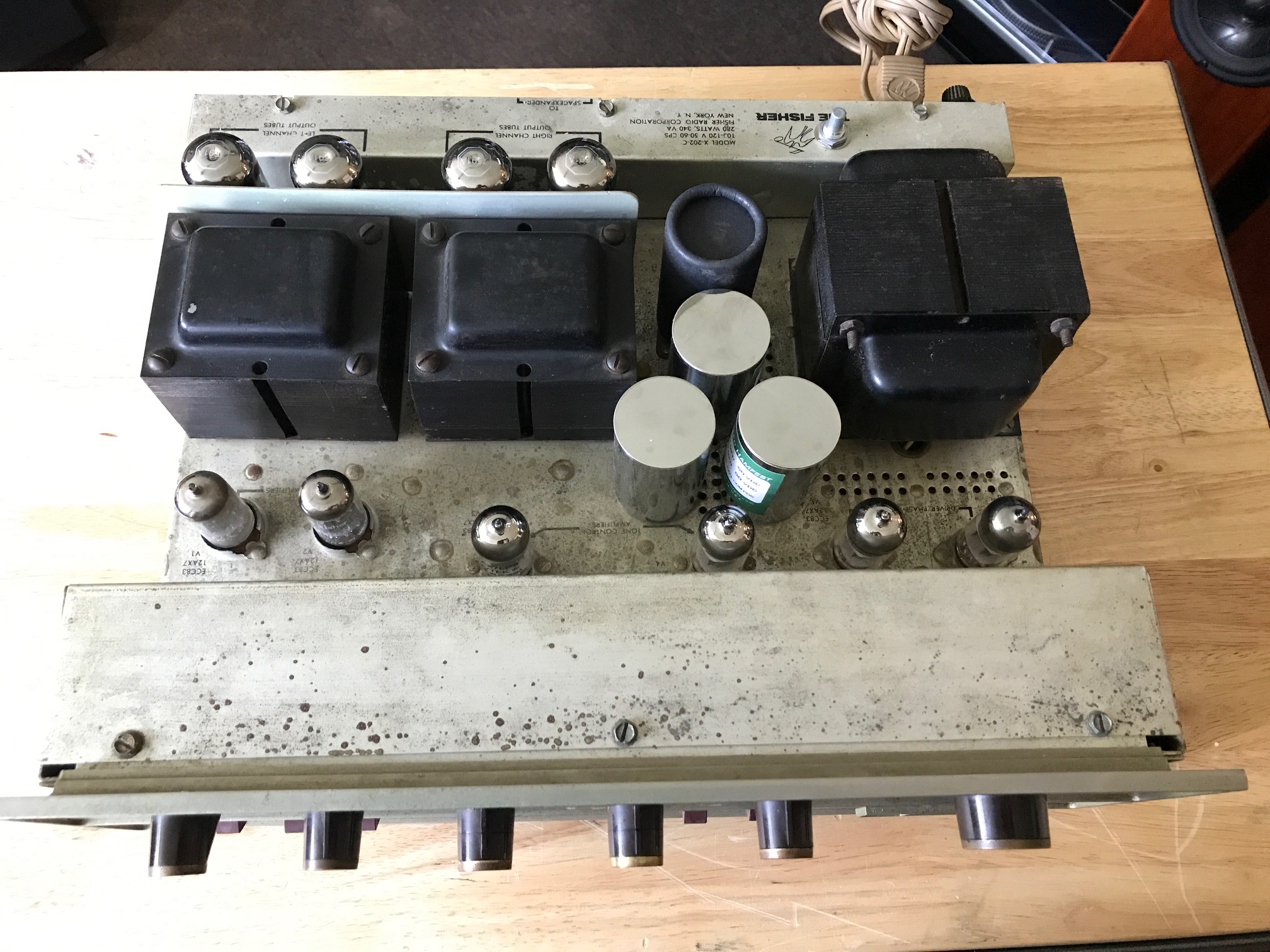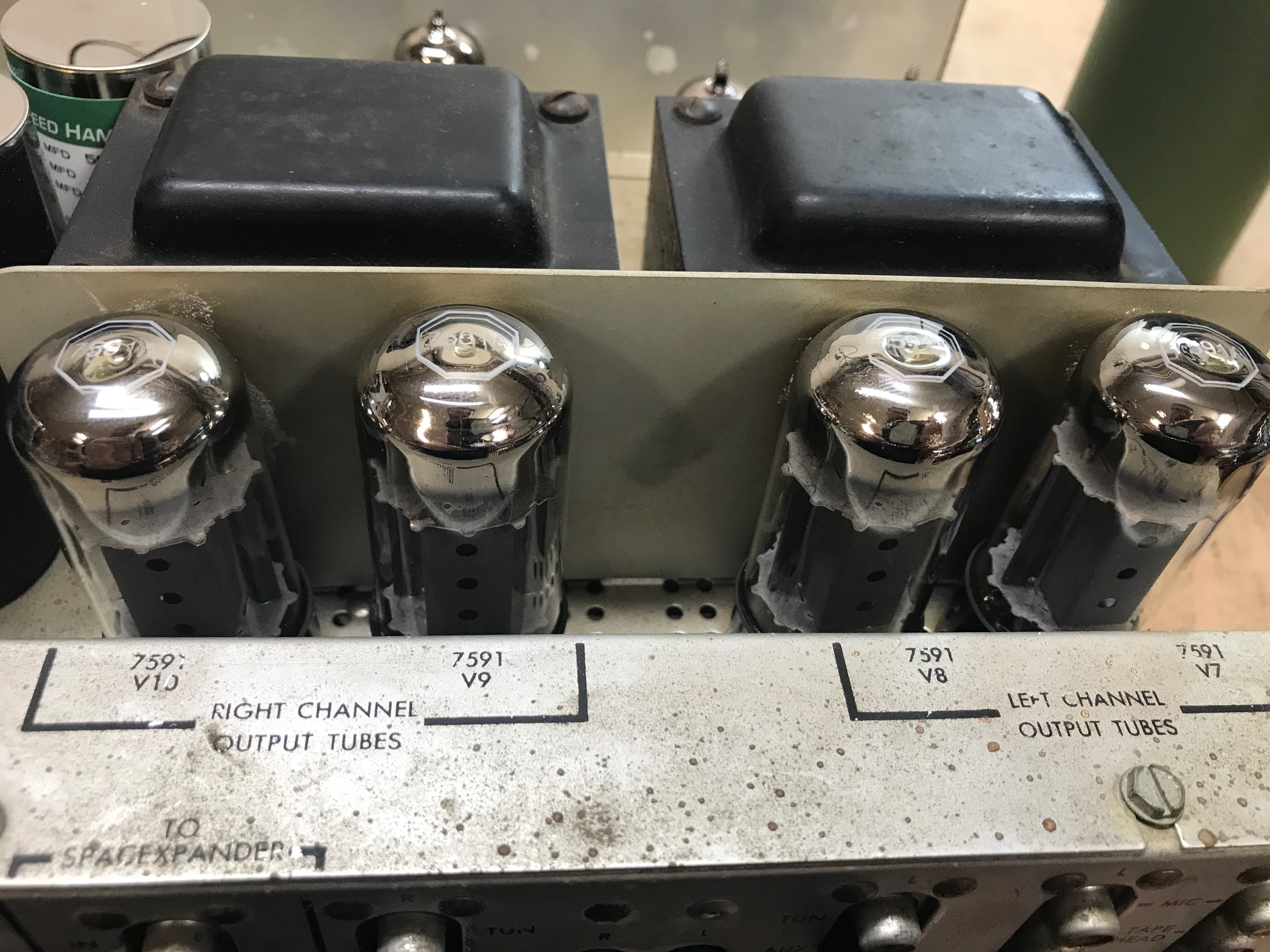 Just wrapped up the restoration on these classic Fisher units… the TOTL X-202-C integrated amplifier and the TOTL FM-100-C MPX tube tuner. These were some of the last tube units made before the switch to solid-state and then Fisher selling out.
The X-202-C uses a push-pull 7591 output design, nearly identical to the 500-C receiver. It is good for about 32 watts per channel, even though Fisher spec'ed it at 42 watts. 
These units were completely restored and slightly modified for safe, reliable use. A full description of the restoration is below, as well as more pictures of the tuner. 
These are being sold together at $1695.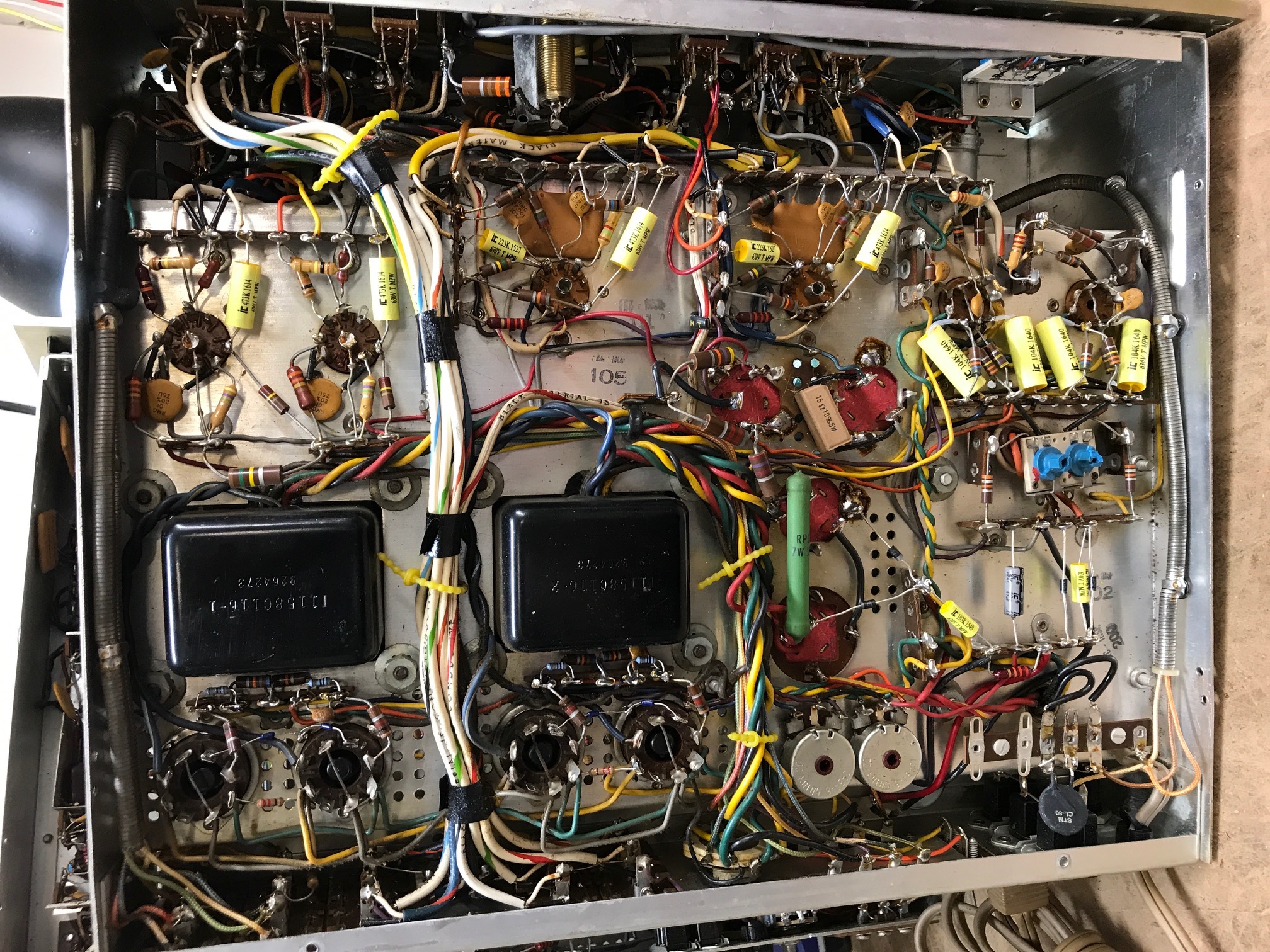 The following was done to the X-202-C integrated amp:
The entire power supply was rebuilt with custom made, drop-in replacement Multi-section can capacitors from Hayseed Hamfest
New 1N4007 diodes in the power supply
Dropping resistors and voltages were all checked
CL-80 Thermistor was added on the AC line for soft-start power
All signal path capacitors were replaced with IC film caps
Original output tubes were bad, so a new MATCHED QUAD of Tung-Sol 7591A power tubes were added
The coupling capacitors were upgraded from .047 μf to .1 μf in order to accommodate both vintage and new production 7591A tubes
The grid resistors were decreased from 330k Ω to 200k Ω
10 Ω cathode resistors were replaced between the cathode and ground for each power tube to allow bias measurement for each tube, and to save the output transformer in case of tube failure
The 5.6k Ω bias resistor was swapped out for a 10k Ω potentiometer for adjustable bias, mounted on the top side, rear of the chassis
Bias was set at 120vAC to 32mV for longer tube life
All preamp tubes were tested: a few of the original Fisher labelled Telefunkens were bad (the two Telefunkens that tested very well were installed in the preamp section)
New Sovtek 12AX7LPS tubes (out favorite) were installed in the tone section, these are matched triode/matched pair tubes
New ElectroHarmonix 12AX7 tubes (very reliable and rugged) were installed as phase inverters
The controls were all cleaned with DeOxit
The unit was fully tested and burned in for several hours after completion to insure functionality
The FM-100-C had the following work done:
The power supply can capacitor was replaced with a CE multi-section can cap
The rest of the power supply electrolytic caps were replaced with Nichicon caps
Dropping resistors and voltages were all checked
All capacitors in the signal path were replaced with IC film caps
The selenium rectifier was replaced with a new silicon bridge rectifier
Dial lamps and meter lamp replaced with LED lamps
Controls were cleaned with DeOxit
Unit was tested and ran flawlessly for several hours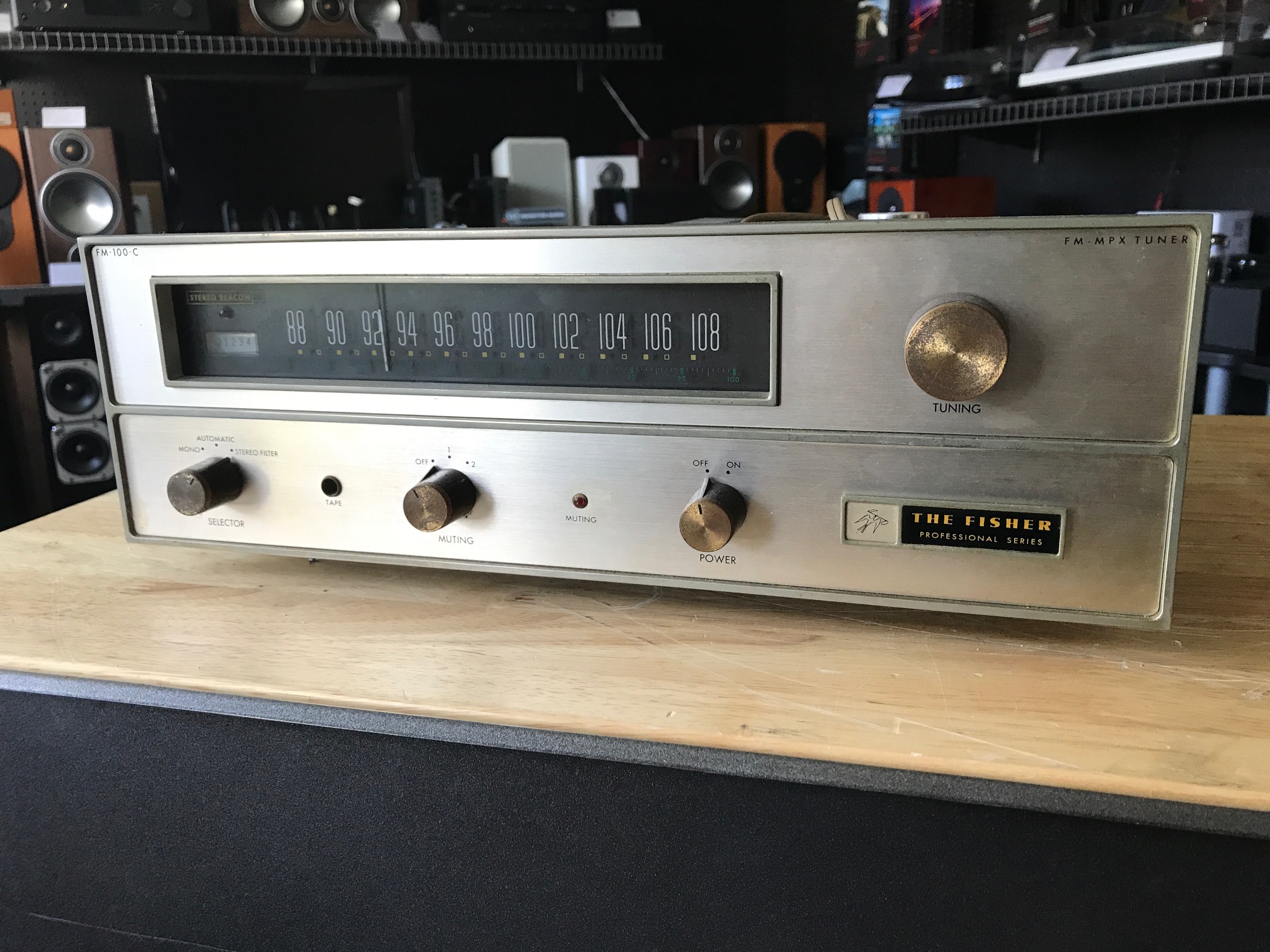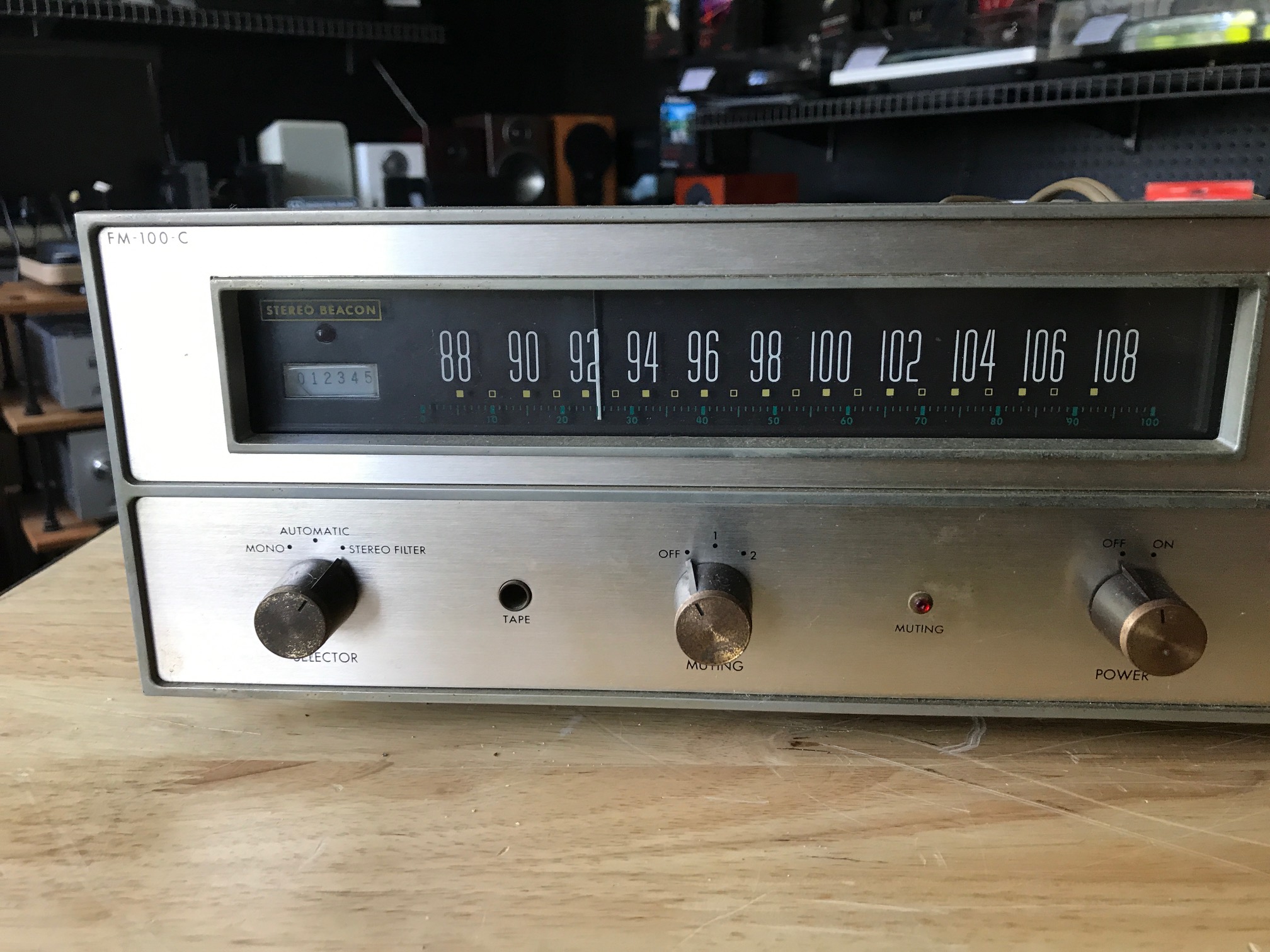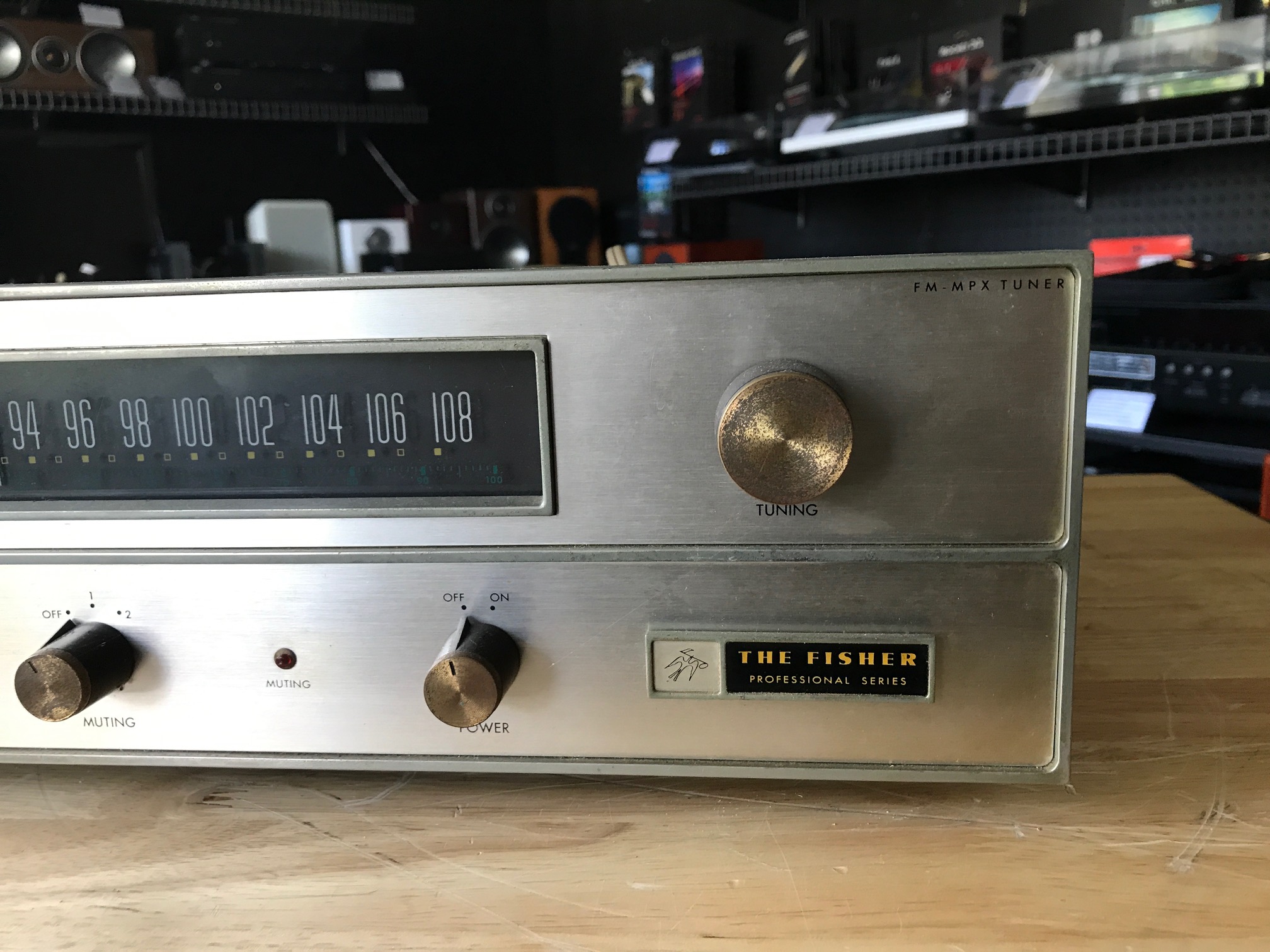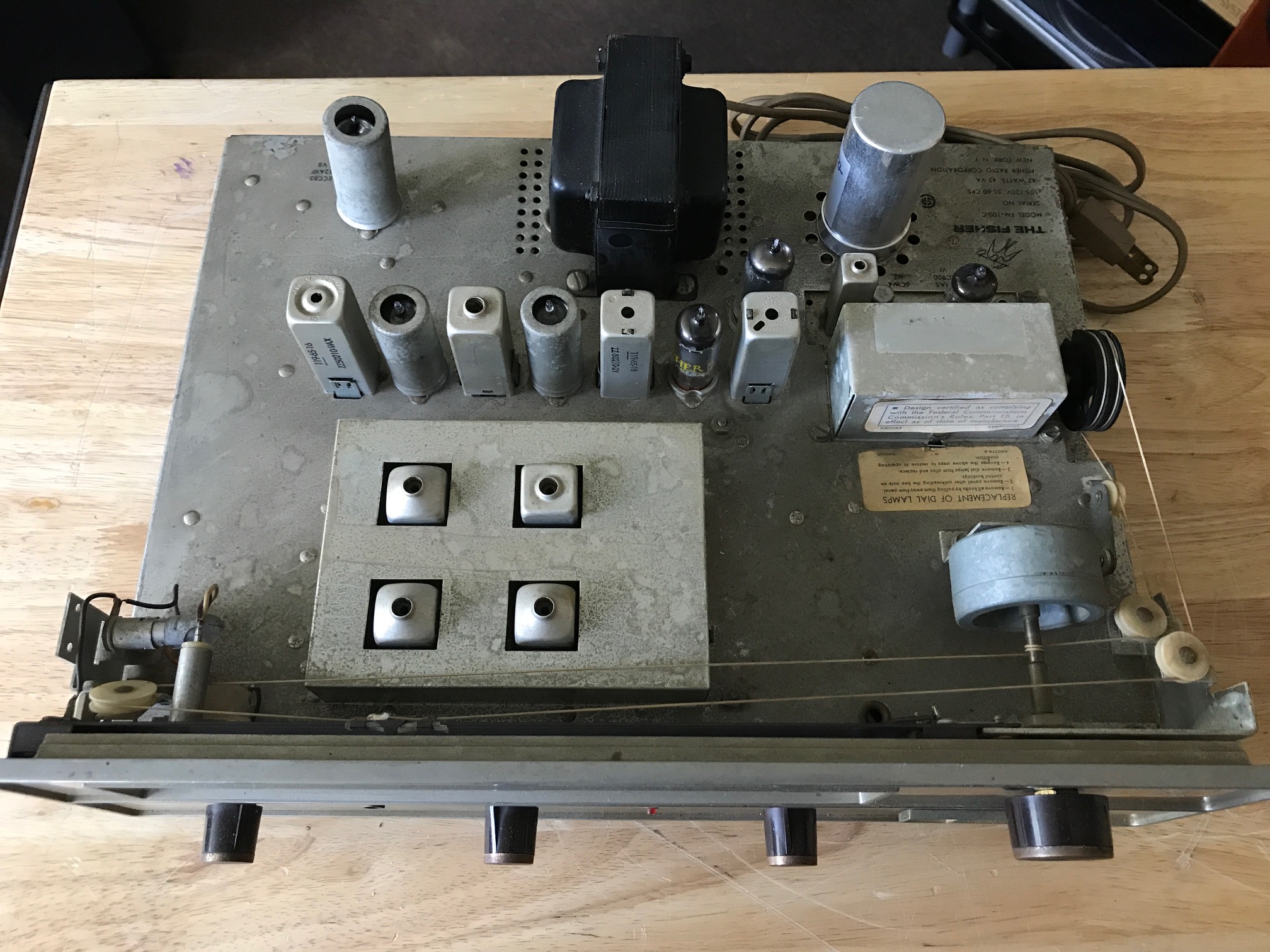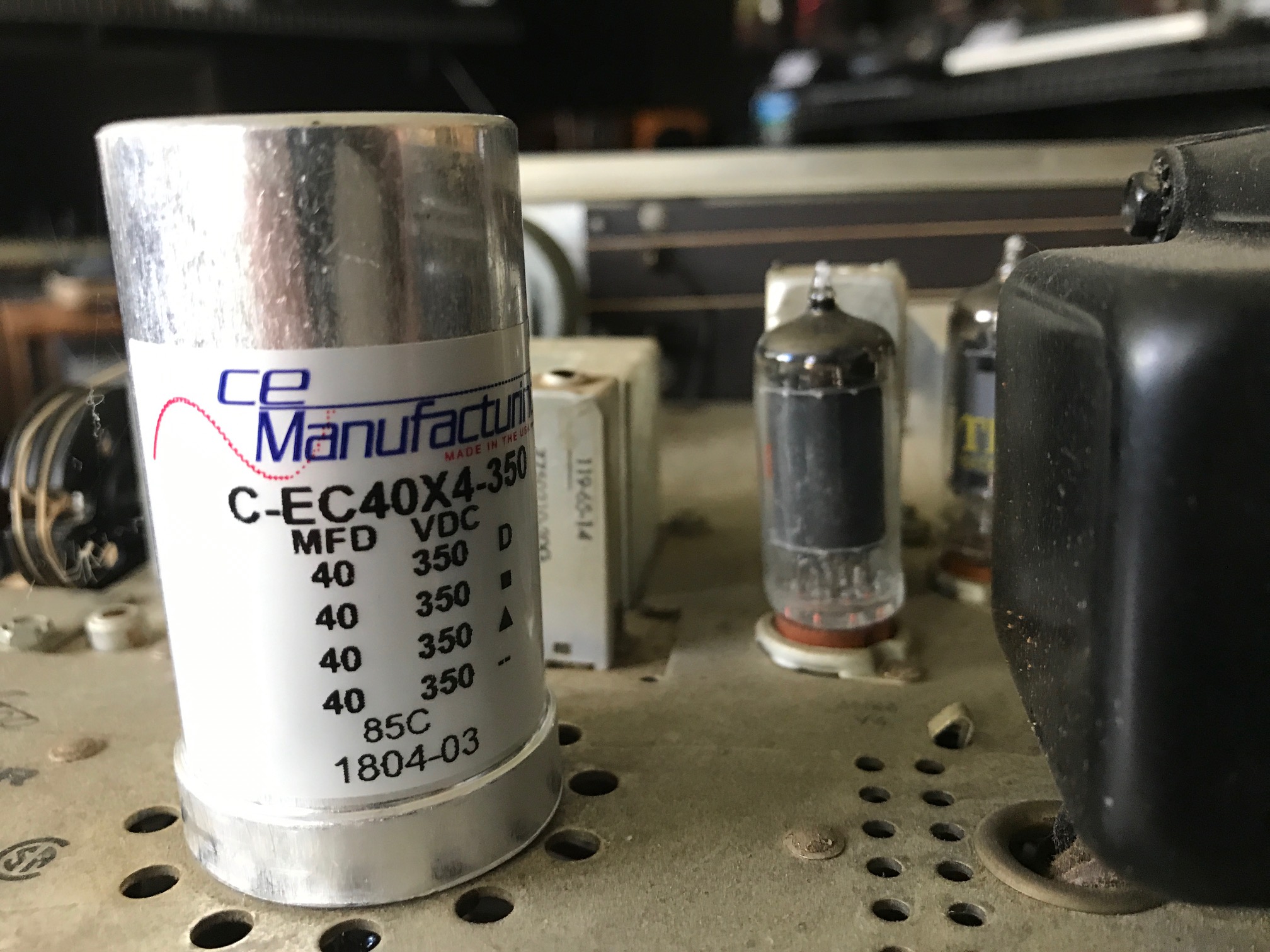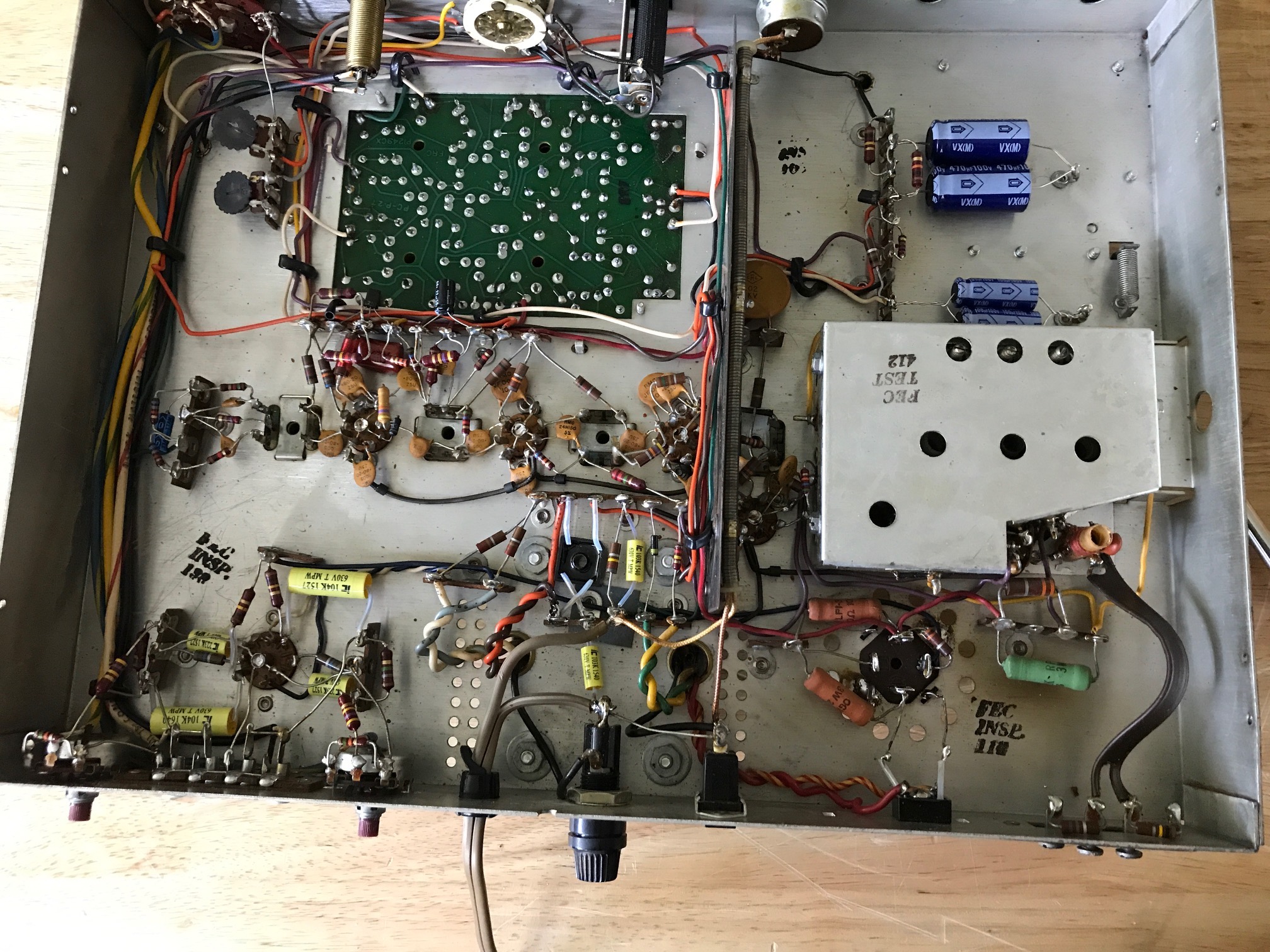 The amplifier sounds just as good as you'd expect a tube Fisher amp to sound. It has plenty of power for most applications, especially if you match it with some vintage or efficient speakers.
The tuner works much better than we had assumed a tuner of this age would. It pulls in FM stations easier and clearer than most any other tuner we have played in our store. With the new LED lamps, the dial looks great!
Enjoy this combo just as we are currently doing! Come on in and listen to them before purchase!